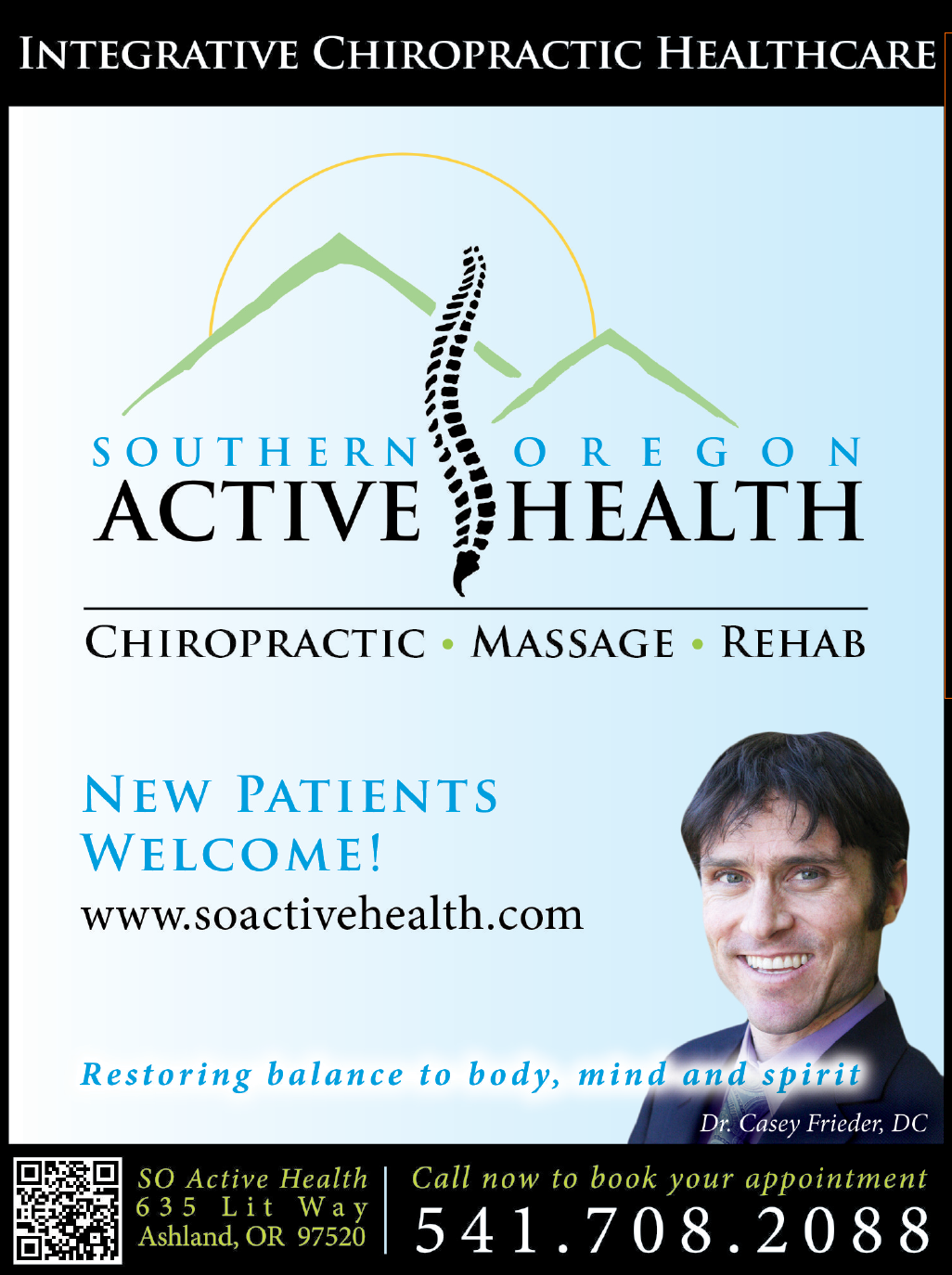 Dear Community Members,
I'm happy to announce that Southern Oregon Active Health is off to a great start in our new clinic space at the Hidden Springs Wellness Center.  This property is aptly named, as it is a hidden gem of beauty and tranquility in the heart of Ashland.  I invite you all to come by for a visit and discover the wonderful services we offer, including chiropractic care, massage, non-surgical skin lesion removal, nutrition and detoxification support.
In addition, we are collaborating with the Hidden Springs Fitness Center to bring you spa services, including infrared sauna, cold plunge and gym access.  With so much goodness happening here, I'm finding that I don't want to leave work at the end of the day!
Lastly, I'd like to introduce you to our new office manager, Haley Martin.  She is an outstanding person, and I am so grateful that she has joined our team.  Here's a bit more about her:
Haley Martin has five years of experience in office management, project management and administration. She is an educator, baker, writer, and human rights activist who firmly believes that dogs make better pets than cats.
Growing up on a farm in Northern California, her interest in horticulture, food, animals and the outdoors was cultivated at an early age. As a child, she developed an immense love for reading which has encouraged her empathetic nature.
Haley holds a Masters of Fine Arts Degree in English and Creative Writing from Mills College. In addition to being the Office Manager at S.O. Active Health, she also works as an Adjunct English Professor at College of the Siskiyous. She is new to the Ashland area and is looking forward to working in our wonderful community!
Save the date for our Spring Open House and Patient Appreciation Party on Sat, Apr. 15th.  All are welcome!
In health,
Dr. Casey Frieder