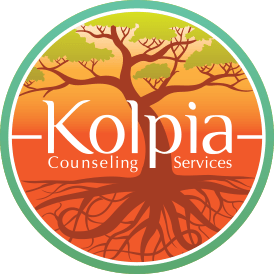 Dear Reader,
Please take a moment to read the following few paragraphs. I asked some of our counselors and clients to write a short statement to encourage you on your path of healing and to inspire hope during a time that often feels hopeless.
"I want you to know your life has value – you are human, you matter, and you are not alone. I understand you may feel trapped, hopeless, and ashamed – you are not alone in that either. When you are ready, I am here to join you in the fight – the fight to get your life back. No matter how many times you may have tried to get sober, no matter how dark things might feel, I am here to tell you there is hope. Your life matters, and you are not alone."
-Dawn Neal (Addictions Counselor)
"Never give up my friend. Recovery is challenging. It has been the most difficult thing of my life but it has been worth it. I finally feel good and I know that my friends and family love me. I made some mistakes, a lot of mistakes, but I am moving forward and I know that you can too."
-Anonymous Client
"An arrow can only be shot by pulling it backward. When life is dragging you back with difficulties, it means it's going to launch you into something great. So just focus, and keep aiming."
-Michelle Moore (Addictions Counselor)
"There is so much joy and humor and love and sadness that I missed out on while I was drunk.  So many years of regret, of feeling alone and wanting to just feel numb all the time. In the aftermath of my addiction I am trying to pick up the pieces and it is hard, and I sometimes want to drink, but I don't because I want to feel and I am done with living a numb life. It's ok to feel and it's ok to fall because I have learned that people do care and I am not alone in this."
– Anonymous Client
"I started taking oxys for the pain and then the doctor cut me off but it was too late. I was a professional. I had a career. I have a daughter who I love but I couldn't stop. I never thought it would get this bad but now I am doing what I have to do so I can be a good mom. I am finally finding peace in my life and know it is possible. I hope you find your peace too."
-Anonymous Client
Every day I am inspired by my patients, who are some of the strongest and most creative and compassionate people I know. They share their struggles and stories with me and I have an opportunity to offer a little relief and some encouragement along their path to recovery. My belief is that those who have made amends with the root causes of suffering that have led them to seek refuge in drugs and alcohol have undergone the necessary challenges for evolution of mind, emotion and spirit that make great leaders. In this time of global difficulty and chaos, where so many are struggling, it is those who have overcome personal adversity that are capable of offering to our community their experience, compassion and grace. Thank you for your courage.
-Joshua Graner (Clinical Director Kolpia Counseling Services)
Kolpia Counseling Services
611 Siskiyou Blvd # 8
Ashland, OR
97520
(541) 482-1718
Comments