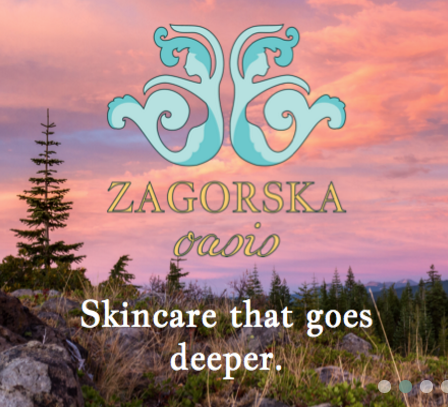 As we approach this most wonderful time of the year, I'm moved to tell you about a special place here in the Rogue Valley that has not only brought richness and meaning into my life but passionately brings refuge and hope for a brighter future into the lives of hundreds of homeless teen mothers and babies in our Valley. It's called Magdalene Home, and I've had the pleasure of being a member of the board of this life-saving organization for well over a year now.
Magdalene Home is a home in east Medford that houses and guides these discouraged young mothers, helping them to change the course of their troubled young lives. Most of our girls have experienced child abuse, domestic violence, substance abuse (theirs or a family member's), sexual assault, and neglect or even abandonment – and now they have a child coming into this turmoil. Some choose adoption, but most choose to parent, hoping that they can give this child the safe and rewarding childhood of which they were deprived. Whatever their decision – Magdalene Home is there for them.
Those of us who have raised a child know how challenging it can be, even as an adult with the support of a spouse or loving family. The young mothers who come to Magdalene Home not only lack this support but have usually dropped out of or are struggling in school and have been shunned or abandoned by what family they do have. The devoted housemothers at Magdalene Home welcome these girls and babies into this home and into their hearts. They raise them up, encourage them when they are down, teach them how to parent their precious babies with love and nurturing, and challenge them to become more than they ever thought they could be.
As one former resident, who had dropped out of school and surrendered to drugs, wrote, "Magdalene Home was there when I had lost everything and everybody else. They gave me a home, a family, and taught me how to succeed at the greatest job I'd ever taken on – Motherhood. They were my village and will always hold a special place in my heart." This young mother has now finished high school, succeeded in college, earned a Certified Nursing Associates certificate, and is applying to nursing schools to earn an RN! Thanks to our loving staff and generous scholarship donors, Magdalene Home has been there for her at every turn.
As I reflect on the many things in my life for which I am grateful, I'm especially grateful for the opportunity to be involved in this special part of our local community, where people who truly care reach out and support those who need it the most!
Want to learn more? Go to www.magdalenehome.org or Facebook Magdalene Home Medford Oregon. You may also email or call our director, Tricia Prendergast, director@magdalenehome.org or 541-941-2556. I welcome you to become involved – as a volunteer, a donor, a board member. I guarantee your life will be enriched!
Comments