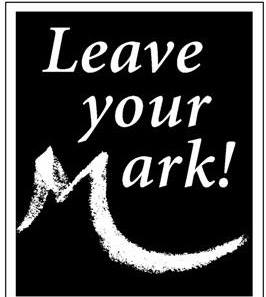 In 1993 Pete Cislo came up with the idea of developing a paver that would hold an engraved bronze plate to be used as a fundraising tool for the school in which he was Vice Principal. After the installation of the product, other schools and community organizations became interested in the product for its potential to not only create revenue but to also provide a sense of community.
When the business expanded out of the home and moved to a larger site, the opportunity to sell related landscape products opened up. We began by providing local rock for landscaping projects for families and businesses in Jackson County. The quality of our products was so superior that business took off! We now provide landscaping materials for the entire Rogue Valley that can only be found here at Leave Your Mark, LLC.
We have been operating for over 25 years with the best products available. Owner, Pete Cislo is very active throughout the community, donating time to the local Jackson County Home Builders Association, and is the Founder of the Building Hope Foreclosure Prevention and Assistance Program, which received national recognition by NHBA for the Best Community Service Program.
To show our customer appreciation, Leave Your Mark offers free rental equipment with the purchase of our supplies. (Some limitations apply).
We offer a wide variety of pavers and paving stones by Western Interlock, retaining wall block and decorative wall block by Allan Block and decorative landscape edging. Looking for that backyard water feature? We have it! Come take a look at our water feature rocks and materials. It doesn't stop there, we also have natural rock and stone including flagstone, bluestone, slate, mica schist, sandstone, thin stone veneer, local moss rock and river rock, granite, construction grade, decorative sand and gravel. Not only that, but we have SYNLawn synthetic grass products, and much, much, more.