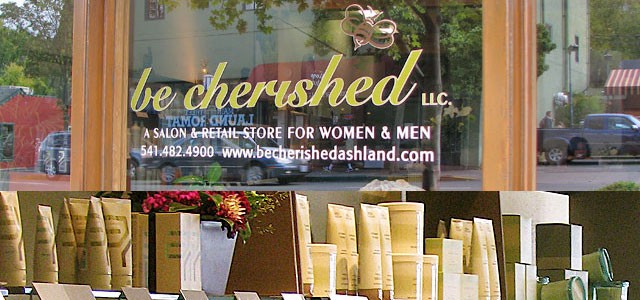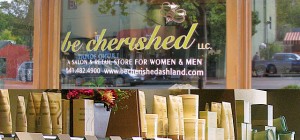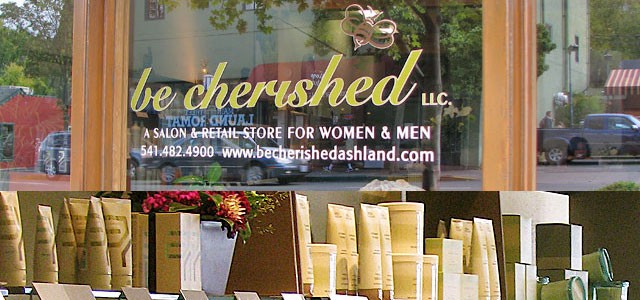 We welcome you to join us First Friday April 5 to experience the art of Be Cherished.  Come and learn about creative customized hair color, amazing cuts and styles, magnificent make-up, and sublime skin care. All from the Art of Nature, featuring Aveda products of pure plant and flower ingredients. Be Cherished's artistic team will be demonstrating their craft with mini massages, make-up lessons, simple hair styling ideas, skin care consultations, and Q&A on Shellac (a long wearing nail polish)
From 6:30 to 8ish we will be opening our doors to cherish Ashland. We will be serving light refreshment including our own Aveda comfort tea. Music and fun photo opportunities. There will be games and prizes: gift baskets filled with Aveda products, gift certificates for services, and of course our famous bee cards.
 5 Reasons We Love Aveda
1. Aveda is the first beauty company to manufacture their products with 100%Wind Power
2. Are leaders in integrating the highest possible post-consumer recycled content into their packaging. Aveda is setting the benchmark for environmental packaging.
3. Aveda's hair color is 97-99% plant derived. Sunflower, castor, and jojoba oils protects and leaves the hair shiny and damage free.
4. Make-up that goes beyond minerals. With plant derived ingredients to help care for you skin, and is formulated without parabens, talc, carmine.
5. In honor of Earth Day Aveda has set aside a whole month to love, celebrate, and raise monies to protect the Earth and it's people. $26 million has been raised since 1999. In the last 6 years $20 million of the funds support clean water projects at home and around the world. Be Cherished has fundraises for Columbia Riverkeeper's