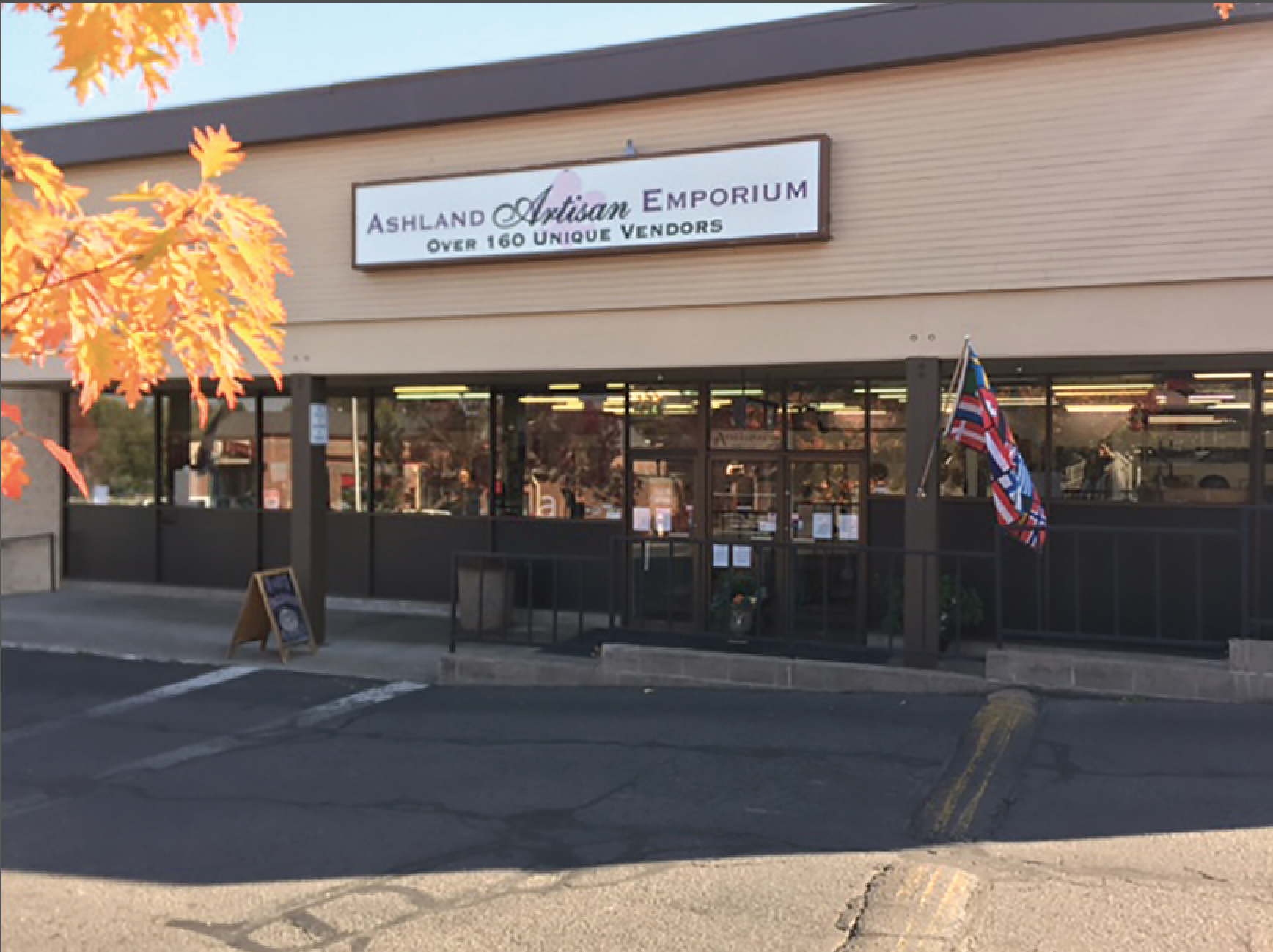 As a long standing retailer in the Rogue Valley, Debbie Winmill's Ashland Vintage Goods, formally Roadside Relics in Talent, has moved her collections into themed booths throughout the Emporium. Looking for vintage clothing and jewelry? Western wear and collectables? Vintage linens? Kitchenwares? Artwork and small furniture? There is something for everyone!
All booths have new inventory weekly. Make sure you check back regularly and ask the front counter for booth locations – Ashland Vintage Goods (vendor C11). Don't miss Debbie's online store coming in August ashlandvintagegoods.com.
Debbie has been established with the Emporium almost since its conception in 2010.
Debbie says, "Vintage clothing and collectables has been a passion of mine since I was a teenager. At nineteen I was selling vintage clothes and jewelry at the Rose Bowl flea markets. In the early 70's I moved to Southern Oregon with all the other hippies and met a group of young ladies, like myself, that had a passion for vintage clothing and collectables. Together we opened Birds of a Feather in downtown Ashland. After 10 years, I continued on my own, buying and selling up and down the west coast wholesale and retail. You might have explored a few of my shops in the Ashland area and I thank you for patronage.
After 45+ years in the business it has become harder and harder to find great vintage items here in Southern Oregon. I have decided to move my store online to allow more flexibility in my search for all these fabulous vintage goods outside of this area. My passion and the pursuit of these treasures is what keeps me going. 
You can still shop locally at the Ashland Artisan Emporium where I will regularly add new merchandise to my booths. Don't forget if you have vintage items you wish to sell, please call me for an appointment.
Thank you for all your support and I look forward to bringing you more fabulous goods."
Sincerely,
Debbie