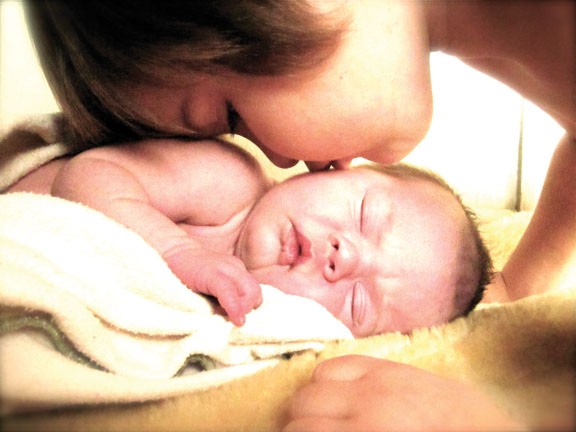 Laura and I recently attended a one year reunion of one of our childbirth classes. Seeing all the babies toddling and crawling, exploring and retreating to their mothers was a thrill and a joy — and not just because we had the honor and privilege of attending their births. These children will have the opportunity to grow up together in Ashland, but more importantly, their parents have formed lasting and significant friendships with each other.
Becoming a parent is a life changing event which shifts our priorities and focus. Who can describe the transformation new parents experience at this critical moment in life? Without the support of community, this time can lead to isolation. However, a simple connection with others journeying through the same stage of life can be life-saving.
We value and support the process of building community. Our commitment to families and babies does not end at the birth or even the 6 week post-partum visit. We want to build the foundation that will support families as long as their children are growing. The one to one relationships with other new parents will grow along with those families and be the bedrock of support throughout the journey of parenthood.
It has been our joy to see connections made in childbirth classes blossom into ongoing mamas support groups, child care co-ops, playgroups, and friendships. Even with all the incredible ways to connect these days, getting to know someone at the same stage of life by sharing in the intimate setting of a small class is one of the most authentic and lasting.
When I had my first child (before the internet!) it was harder to find people. New to my city, I did not know other new moms. When I struggled with breastfeeding challenges, I had only books and medical professionals to turn to. There was no Google, no listserve, no easy way to tap into the vast store of experience and knowledge of so many wise women out there, or to even to find La Leche League. I made it through, but the journey taught me the value of community, of sharing resources, and of making connections. My experience also showed me that all the information in the world cannot replace a caring friend when struggles arise.
Our commitment does not end with the last visit. We want every new mama to feel connected to others and supported by her community. We educate and inform about resources, and we refer to many of the wonderful complimentary providers and experts in our valley. It is so important for families to know where to turn and to feel supported in the many choices parents must make through childhood. Our care is for families!
Look for our booth at the Fall Family Fair on November 3rd at the Ashland Springs Hotel.
Blessings,
Lisa and Laura
Comments