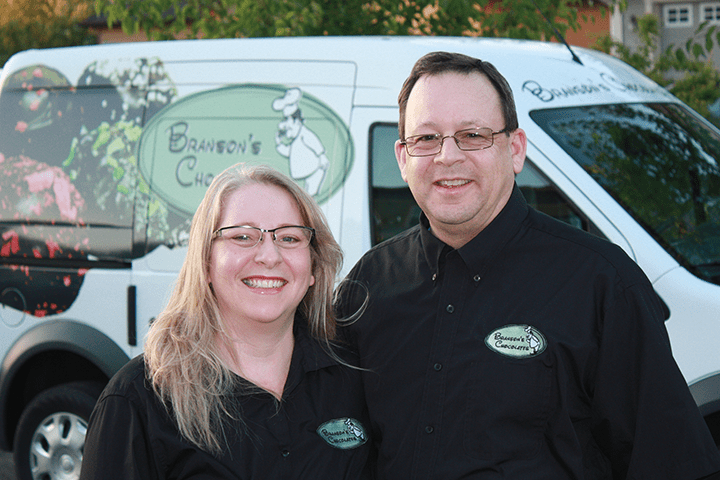 July is definitely summer, and summer in Ashland means being outdoors—hiking, waterskiing, mountain biking, and walking through Lithia Park. Branson's Chocolates has the perfect treat for all this summertime fun—Chocolate Dipped Fruit, which just so happens to be our Product of the Month. We have dried bananas, apricots, apples, and pineapple; crunchy freeze-dried raspberries—all hand-dipped in our famously delicious Belgian Chocolate, choose from either Milk Chocolate or Semi-Sweet Chocolate. Add Chocolate Dipped Fruit to Peanut or Hazelnut Chocolate Clusters and you've got yourself some gourmet trail mix. Chocolate Dipped Fruit is also perfect for bridal or baby showers, as an on-the-go snack, and especially for your "Everyday Indulgence."
All of our Products of the Month, including this month's Chocolate Dipped Fruit, are featured in Chocolate Talk videos on our YouTube channel https://www.youtube.com/c/BransonsChocolatesAshland. My brother-in-law Brian Goodwin films a video every month of me talking about how we make our Product of the Month. We started making the videos in January, when we started featuring a Product of the Month. Each month I highlight a different chocolate confection, either a favorite classic or a new creation. Now at Branson's Chocolates we've kicked it up a bit to include Chocolate Dipped Dried and Freeze-dried Fruit, for us these are tasty new creations.
I was so pleased to be asked to do a LocalsGuide interview this month. Check out the interview and read all about MY favorite chocolates, our surprise best seller, and why chemistry is important. As an added bonus, discover our LocalsGuide Readers Special for July. And then come on down to Branson's Chocolates, get yourself some Chocolate Dipped Fruit, and have an amazing Ashland summer.