Case Coffee
Coffee Diaries Vol. 2: La Niña and Living Wages in Colombia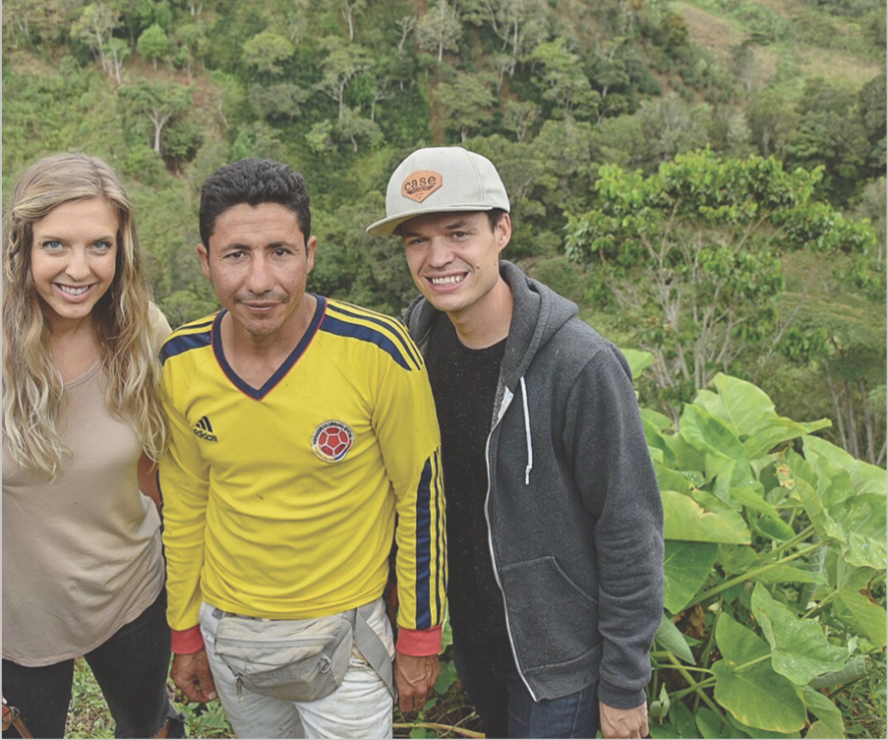 During the 2018 harvest season Colombia experienced a La Niña weather phenomenon, with consistently below average temperatures and severe weather barraging the equatorial Pacific. For Colombian coffee growers that meant a whole new set of challenges, with the extreme weather causing intermittent flowerings and uneven ripening. While visiting farms in Huila, Colombia this August, Tim and I spoke with producers firsthand about the challenges of securing living-wage prices for their coffee while facing an extremely low global commodity price. Add unstable environmental factors to the equation and many farmers find themselves struggling to stay above the poverty line, which is defined as $2.69 USD per person per day in Colombia. This is hard to grasp, as coffee farming is difficult, skilled work that requires both agricultural expertise and physical labor, planting and picking on steep, rough terrain. Over the past five years we've spoken with several families where the grandparents are running the farm well into their 50's and 60's, with no one to take over the farm. This is becoming common in Colombia, as the younger generation moves towards larger cities to look for work, with little incentive to take on the financial insecurity of coffee farming. The lack of a younger workforce is creating another problem: labor shortages. The majority of coffee picking in Colombia is being done by traveling camps of workers being payed very low, undocumented wages and living in poor conditions. Many producers want to pay a fair wage to pickers but simply can't afford to, living below the poverty line themselves. This means that it's more imperative than ever for us as coffee roasters, as well as consumers, in turn, to pay good, sustainable prices for coffee.
What exactly does this mean in real terms? It's not as simple as one might think. The Colombian National Coffee Federation estimates that in 2018 producers spent 800,000 pesos to produce a carga (275 pounds) of coffee, but the current market price the average farmer was payed was only 680,000; that's below the cost of production! "Fair Trade" and "Rain Forest" certified prices are still not even close to being a living wage, coming in at 712,000 and 722,000 pesos per carga respectively; still far below the cost of production. This year, and in the previous 4 years, we are proud to share that we've payed 1,100,000 to 1,400,000 pesos per carga for all of our Colombian coffees. Through our partners in Colombia we are able to utilize a totally transparent, relationship-based model for payment.
We are also excited about a new pilot program for coffee pickers that our partners launched this year. The program offers free skills training and seminars to coffee laborers. Because of their training, they are better equipped to pick for quality instead of quantity, leading to better tasting coffees that fetch a higher price for producers. In turn, producers contract to pay a fair wage and provide secure, sanitary living conditions to the pickers. Everyone wins in this model; the producers have an incentive of higher payment because roasters agree to pay a good price for the quality, and pickers receive guaranteed work and higher wages. Simple, yet effective changes like this give us hope that the future of Colombian coffee will grow brighter every season. When consumers like you make the choice to purchase only fully traceable, ethically sourced coffees it does make a real, tangible impact. Thank you so much for supporting Case Coffee Roasters in our mission to source and roast the most beautiful, sustainable and traceable coffees on earth. Our 2018 Colombian coffees are now available in both cafes and online at www.casecoffeeroasters.com.