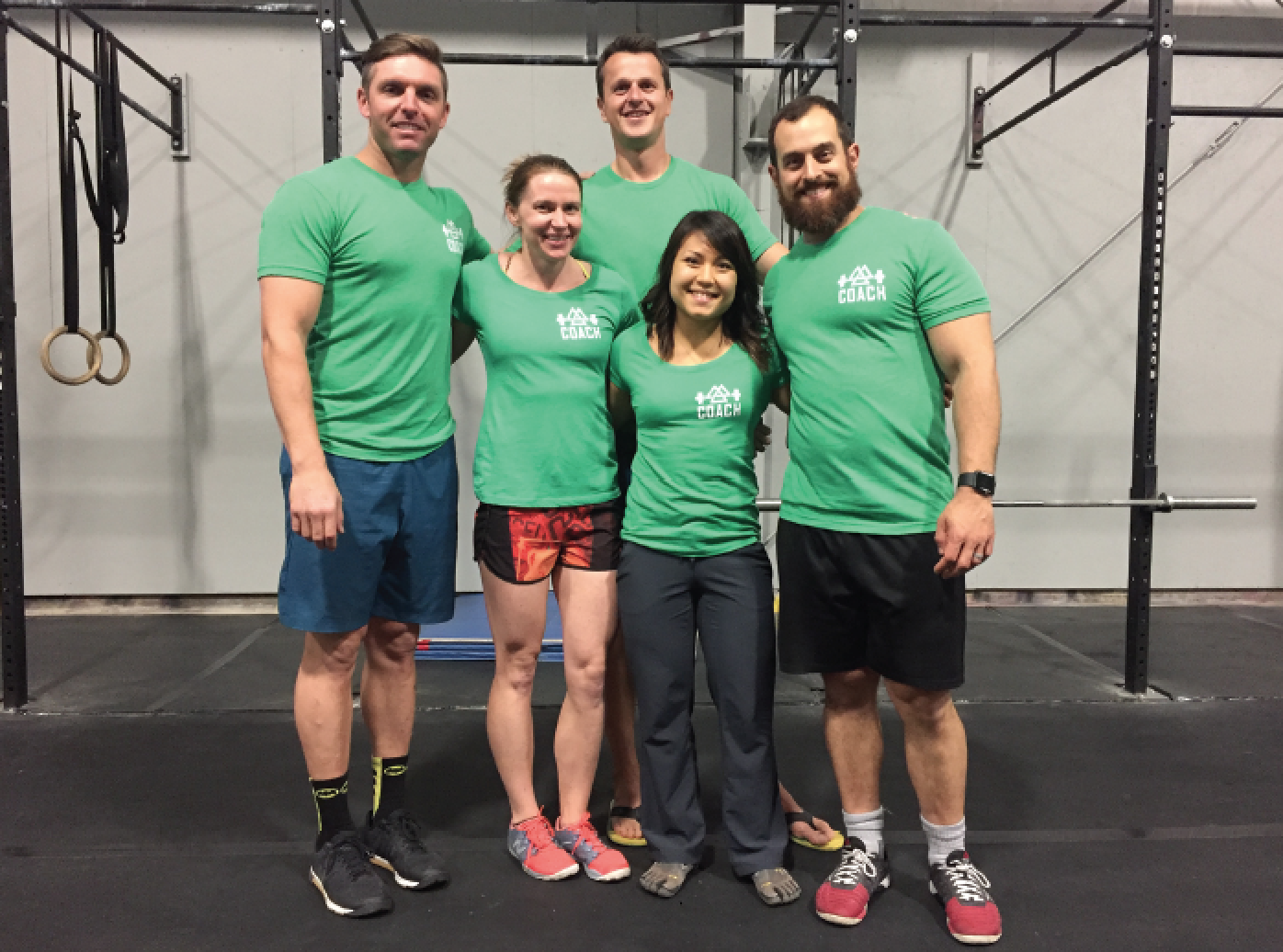 What is CrossFit®?
Constantly varied, functional movement executed at high intensity in a group environment under the guidance of coaches. CrossFit® is an evidenced-based program focused on achieving observable, measurable, repeatable results and is designed to build broad, general and inclusive fitness.
Why does CrossFit®work?
Through the use of a wide variety of movements in infinite combinations and volume, CrossFit® develops skill in all ten components of fitness including endurance, stamina, strength, flexibility, power, speed, coordination, agility, balance and accuracy, always focusing on strengthening weaknesses.  This serves as critical foundation for a wide variety of physical challenges such as sport, outdoor adventure, work and, especially, the activities of daily living and independence.
Who should try CrossFit®?
Infinitely scalable, CrossFit® can serve the needs of people of all ages and skill levels – from the seasoned athlete to the novice, from kindergarten through retirement, from the ultra-competitive to the modest individual seeking a community. Workouts can be tailored to meet any unique needs and abilities of the athlete. Those who are willing to learn, be challenged and participate with a group will find greatest success in the CrossFit®community.
Where does CrossFit® happen?
There are nearly 15,000 affiliates around the world, creating a welcoming, global community for CrossFit® athletes.
A great benefit to participation in CrossFit® is the ability to join in a workout anywhere you might travel and be instantly connected by common language, core values and familiar
movements. The Rogue Valley has a number of great gyms, including CrossFit Inconceivable, located at 255 Helman Street, on the corner of Helman and Hersey. With seasoned coaches and the directorship of Amelia Bueche, D.O., CrossFit Inconceivable is dedicated to finding best health on the path toward fitness through pursuit of personal bests in the midst of a strong community, achieving Inconceivable Wellness in and outside the gym.
When is a good time to start CrossFit®?
Anytime! CrossFit Inconceivable offers FREE INTRODUCTORY CLASSES Saturday at 9am and Thursday at 6:30pm. Sign up on-line at www.crossfitinconceivable.com. This is especially great timing during The Open seaon, with "Friday Night Lights" events every Friday at 5:30pm from February 23rd through March 23rd – a great opportunity to check out the gym, meet current members, see the workouts in action and spend time with an awesome community!
How do I get started with CrossFit®?
Visit www.crossfitinconceivable.com, e-mail contact@crossfitinconceivable.com or check out CrossFit Inconceivable on Facebook and begin the next phase of your journey to best health on the path toward fitness!