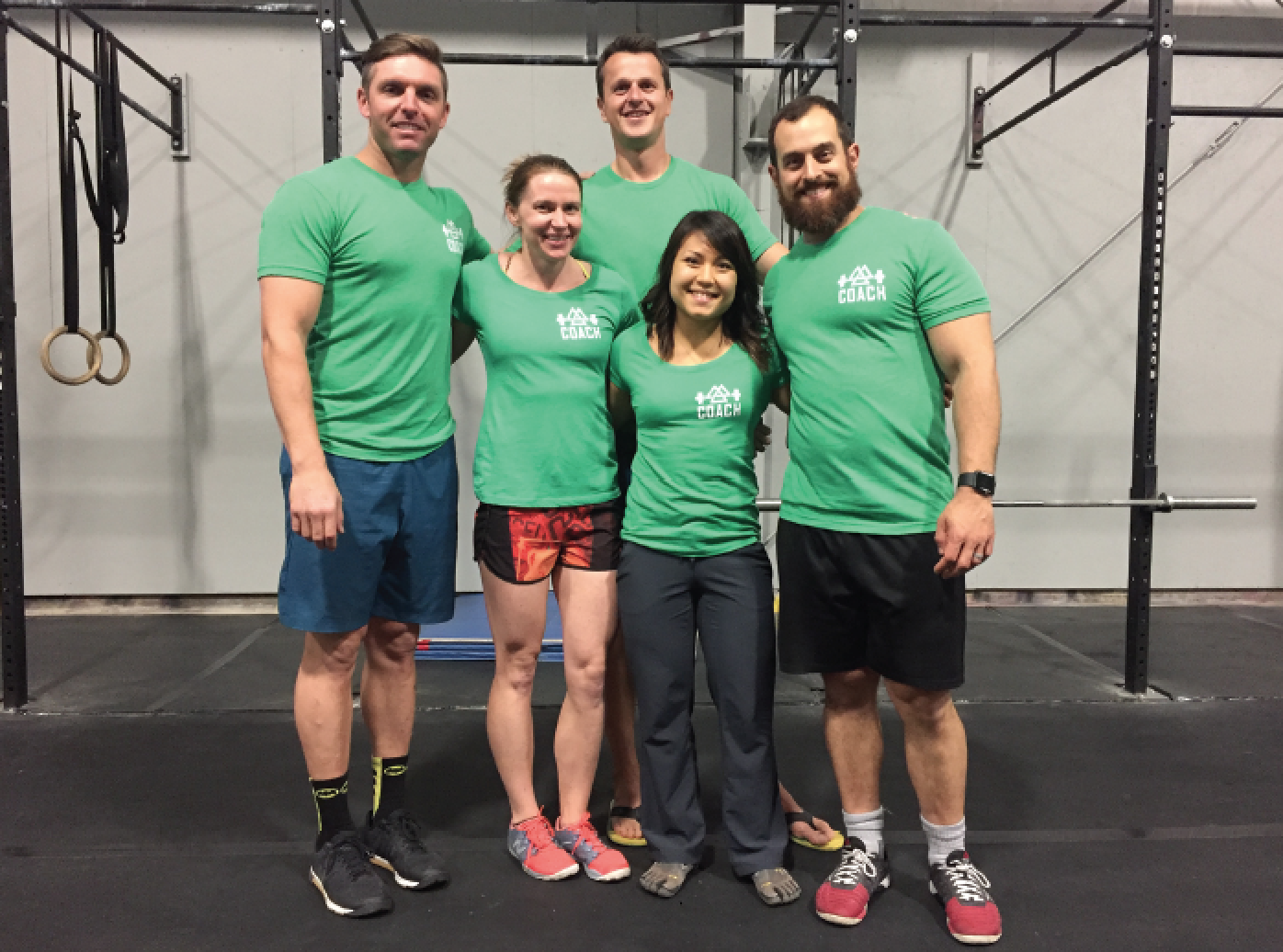 We have had a great start to 2018 at CrossFit Inconceivable with the return of members back for OSF, consistent attendance by our veterans, and a steady influx of new athletes seeking support along their journey to health on the path toward fitness.
Opening seminars in the Inconceivable Wellness program focused on expanding the offerings of our gym to address the needs of body, mind and spirit, have included Introduction to Wellness, Training and Recovery and Emotional Range of Motion. We will continue this series every Thursday at 6:30pm through February 22nd, expanding concepts to include goal-setting, coping with setbacks, nutrition, sleep and the importance of community.
February for CrossFit athletes around the world means the start of the CrossFit Games season, beginning with the CrossFit Open. This is the official qualifier for the CrossFit Games, a competition of the most elite athletes in the world, yielding the title of "Fittest on Earth" and uniquely accessible to anyone who is interested in participating. With options for scaling based on age and skill and peer groups stratified by gender, age, profession and geographic location, it is a fascinating opportunity to discover yourself in relationship to your own results in years past, fellow athletes in your gym and others from around the world.
Our Fourth Friday Hero Workouts and Community BBQ continue to be a favorite among members and the greater Ashland community and we will expand these to every Friday at 5:30pm from February 23rd through March 23rd, offering the CrossFit Open workouts in a "Friday Night Lights" atmosphere complete with activities for children and community dinner to follow.  With friendly competition, enthusiastic spectators, challenging workouts and fantastic fun, these are sure to be amazing experiences for all.
We work hard every day to build strength, speed and endurance in the gym under the guidance of expert coaches, in the company of fellow athletes to support our goals in fitness, competition, activities of daily living and to help us find the best version of ourselves to better serve our world, locally and globally. Join us as we celebrate together during the Open season and discover how you can be part of the CrossFit Inconceivable community – better together and achieving results beyond anything we ever thought possible.