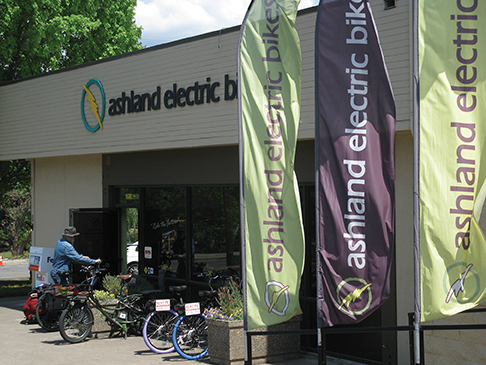 Electric bikes are gaining in popularity and acceptance every year, which is a very good thing. They are helping more people spend more time riding a bike. Whether as an alternative to climbing in a car, or just for fun, the benefits are myriad. Nevertheless, there are still many folks who haven't yet grasped the full picture regarding the advantages of e-bikes. They're missing the point and my goal is to help bring greater clarity to their understanding.
I always appreciate sharing stories from other riders who have taken the time to describe their experience with e-bikes. This way you don't just have to take my word for it. You can hear it from other 'real people' in real situations. The following is just such an account from Hazel Price in Gloucestershire, England excerpted from The Guardian Magazine. Unfortunately, her commentary about the mindset of the general public in the UK regarding bicycling is just as accurate here in the US. Fortunately, electric bikes are having a huge positive impact on the shifting of those attitudes. Here's her story:
"Would all the rude people who shout, "cheat!" when I'm riding my electric bike please stop? Why do they think this is cheating and why do they feel entitled to abuse me? I use my e-bike for shopping, commuting to work and to build up muscles in my knees in preparation for an operation. The advantages are huge: I can cycle along manually on flat roads or the towpath, and when I come to a hill, of which there are many in Stroud, I can use power assist. It's clean transport, costs nothing and causes no pollution. E-bikes are now widely used in Holland, Belgium and Denmark by commuters of all ages. In this country, we are still stuck in the mindset that bicycles have to be used for exercise not pleasure. I've been a cyclist for years, but now, being unable to use a manual bike, I treasure the freedom and enjoyment my e-bike brings me. I'm a working counselor and a granny, ride on the road at a reasonable speed, safely and considerately. Please, don't shout after me – it's upsetting. Would you publicly humiliate disabled people for getting out and about on their mobility scooters?"
You don't have to be dealing with a physical challenge to enjoy an electric bike. The advantages for everybody are endless. Of course, the environmental benefits are huge as well. Come see us and we can explore this bold, fun, two-wheeled game changer together!
Comments