Specializing in Estate Planning and Probate Law, local attorney Cheri Elson loves helping her clients plan for the future. She enjoys taking the time to explain and navigate agreements that leave her clients feeling empowered, respected and pleased with their decisions. In today's interview I catch up with Cheri to talk life, work and family. 
Cheri and Adam, thanks for taking the time to talk with us today and welcome back to the LocalsGuide.
Thank you, Shields! It has been a great first year. The community has really embraced us and made us feel welcome as we continue Allen Drescher's decades-long legacy of caring for his clients and providing them with excellent legal advice.
Cheri, you are joined in your practice with your husband Adam Sperber. Paying attention to details is something both of you excel in. Please talk more about how you two work together to create a winning combination.
We love working together and are really enjoying building this practice together. We are both very detail-oriented which works well in a small office like ours. The clients know that no matter who is assisting them, they will be well cared for. Our complementing skill sets also make us a great team. While, clearly, one needs a lawyer to make a law practice work, there are so many other parts to a successful business that are completely separate from the practice of law, and Adam excels at all of those areas. As we like to say, Cheri "does" the law and Adam does everything else!
We titled the interview Estate Planning, Probate Law, and Estate Administration because this really has become the primary focus of your practice. Please talk about your background and interest in this realm of law.
I was a paralegal for several years prior to attending law school. One of the reasons for this was that I did not want to become an attorney without really knowing that was what I wanted to do with my life. In 1996, I happened to be hired by an estate planning attorney, and quickly realized that this was an area of law that I both thoroughly enjoyed and could spend my life practicing. As an estate planning attorney, I have a unique opportunity to really get to know my clients. I need to understand their financial situation, so as to properly address any estate tax issues. Additionally, I need to understand their family dynamics so that I can craft a plan that will be executed smoothly and with a minimum amount of family strife. Staying in touch with my clients over the years is equally important – an estate plan is only as good as it is up-to-date with one's current situation and it should be reviewed routinely to make sure any necessary adjustments over time are put in place. Ongoing relationships with clients is also very important to Adam; all of this means we are able to have a really lovely and well-rounded experience with our clients and it's a part of our job we both really enjoy.
Are there any common misconceptions about estate planning you would like to discuss?
There seems to be a mistaken belief that an estate plan is not necessary until we are older, often near retirement. My belief is that every adult (meaning anyone over the age of 18) needs an estate plan. For the young adult, that plan may consist of only an Advance Directive for Health Care (naming someone to make medical decisions if they are unable to) and a Durable Power of Attorney (naming someone to make financial decisions if they are unable to). As we accumulate assets over our lifetimes, Wills and Trusts become more important as they manage how our assets are to be distributed at our death, as well as naming Guardians for our own young children.
Cheri, you have always been a very creative person. How are you able to express this in your day to day work and life?
Although some might not see it, estate planning is a very creative area of law. Everyone's needs and desires are different and each client has their unique set of circumstances. My job is to translate those desires and circumstances into a written plan that is clear and easy to execute when the time comes. That takes creativity. I don't try to fit my clients' plans into pre-set templates, but rather I create a unique plan that takes into consideration all of the aspects of their life and what is important to them. I really enjoy drafting a complex distribution scheme so that my clients' desires are fully realized and everything passes just the way they want to.
How has it been getting to know Ashland with the new practice?
We lived in Ashland for about three years before starting the law practice, so we knew that it was a warm and welcoming community. This past year has been no different – everyone has been so supportive of our continuing Allen Drescher's work in the community. We love that we see clients all over town, and we have truly enjoyed becoming active on a professional level. Ashland is such a wonderful place to live and work – we are so lucky!
Cheri, what is the most important message you are trying to get out with your work?
Everyone needs an estate plan and that plan needs to be kept current with your life. I recommend my clients review their plan on an annual basis, to help ensure they remember what it says, and to catch any necessary changes before it's too late to amend the plan (due to death or incapacity).
Adam, what type of feedback do you get from your clients when they meet with Cheri?
Clients often marvel at Cheri's passion about estate planning. They are thrilled at how thoroughly Cheri goes through their estate plan. For instance, the signing appointment for an estate plan is scheduled for two hours. In this time, Cheri goes through all of the components of the plan in great detail, the goal being to make certain that the plan that has been prepared aligns precisely with the expectations of the client, and that the client understands how it all works. Another comment I hear, and I believe it is a corollary to the time Cheri spends with her clients, is how understandable the plan is. Often clients expect documents to be full of legal jargon. While Cheri's documents contain all the necessary "legalese," they are straightforward and clear for the lay reader. Another common response is a sense of relief that a comprehensive plan is in place. Estate planning can be an area of procrastination and both Cheri and I find that once the process is complete, there is a palpable sense of accomplishment that the plan is in place and peace that everything is now taken care of.
Cheri, things can be so much easier with clean and clear agreements in place. Please say more.
Family dynamics are an interesting thing – no one really knows how those left behind will behave when we are gone. When our estate plan clearly lays out our wishes, and places someone in charge that will be able to juggle the family dynamics, its administration should be smooth and relatively easy. Clear and concise language leaves little room for competing interpretations and ensures our desires are carried out. One of the most important parts of my job is making sure I understand what my clients want and then writing it out in a way that is clear and clean.
Cheri, what types of complex situations can arise from not having a good estate plan?
As I mentioned above, family dynamics are interesting, and people often behave in very different ways when faced with the death of a loved one. When the stress of losing someone is coupled with no clear direction regarding how the estate is to be distributed, the result can be devastating to a family. Disputes arise, people fight over the assets, and litigation can ensue.

These dynamics can come about when a loved one is ill as well, sometimes with even greater consequences. An Advance Directive for Health Care is one of the most important documents in a comprehensive estate plan. Setting forth one's end of life decisions, as well as naming an agent who will be able to carry them out, can be the difference between an end of life in line with our own beliefs, and one fraught with family fighting.
What are you currently enjoying most about the work you get to do?
We both love being in a service-oriented business. We both love interacting with our clients on a deeper level than one typically finds in a law office. We enjoy getting to know our clients and continuing that relationship over time, both in the office and around town. Of course, most of all, we love working together and building the business as a team.
Cheri, asking a lot of questions is an important part of your job. Why is it your job to ask the questions that your clients would not know to ask?
I have been involved in estate planning and probate law for over 20 years and seen many different scenarios unfold. My clients likely have only seen their own estate plan. They often have an idea of how they want the estate distributed but have not thought through all of the consequences of those choices. A simple example of this is when a client says they want to leave their estate to their children. My first question is always "and where would you want the estate to go if something happened to a child before you?" It can be an uncomfortable question, but I would not be doing my job if I didn't ask it. Only by asking questions can I help them flesh out their goals and make sure they understand the possible scenarios connected to those choices. And, to be clear, my goal here is not to convince them to make a particular plan, but rather to be certain they truly understand what their plan does so that they are making educated decisions and choices.
What do you two do when you are not in the office working together?
We were drawn here by the beauty of the Rogue Valley and the wealth of cultural experiences available in such a small town. When we are not in the office, you are likely to find us walking around town, attending a symphony, piano, or chamber music concert, or at a play. Spending an evening with friends enjoying a wonderful meal is also a favorite of ours.   We love to hike, which we do every Monday with a wonderful group of friends. We are also both musicians; Adam is a pianist and I, while also a pianist, focus on voice and have the joy of singing with Southern Oregon Repertory Singers. We have made such wonderful friends here, through our hiking, our synagogue, the Oregon Shakespeare Festival, and the choir – we are never at a lack of things to do!
Can you please give us a full scope of what you are currently assisting your clients with?
My passion is Estate Planning and Probate Law and this is the focus of the practice. This embodies much more than drafting wills and trusts, however. There is always work to be done when someone dies, and while that is sad, it is also very rewarding to be able to help a family through that difficult time and ease the journey any way we can. There are plenty of people who don't put together an estate plan and if they become unable to manage their personal or financial matters, the courts may need to become involved, and we can help with that as well. We are also a good resource for finding other parts of the village it takes to care for a loved one living with physical or cognitive decline. We can also assist our clients with many other areas of law, and our hope is to be seen by our clients as their family attorney and the first people they call if there are any issues. If we are not able to help them directly, chances are we know a good specialist who can help them!
Last, but not least, do you have any final thoughts or comments you would like to share with our readers?

We count ourselves quite lucky to be able to serve this community that we love so much. We believe that what we do is very important and we are grateful that we have this opportunity to be part of the Rogue Valley in this way. We count our lucky stars every morning when we wake up that Ashland and the Rogue Valley is our home.
Learn More:
Cheri L. Elson
Drescher Elson Sperber, P.C.
Attorney at Law
21 S 2nd St., Ashland, OR 97520
(541) 482-4935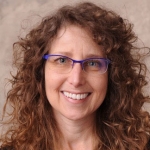 In practice since 2001, Cheri Elson brought with her a specialty in estate planning, Probate, Estate Administration, Conservatorship Law, and Special Needs Trusts when she moved to the Rogue Valley with her husband in the summer of 2014. Licensed to practice in Oregon as well California, Cheri was certified with the CA Board of Legal Specialization as a Specialist in estate planning, Probate and Trust Law. In her 13 years of practice in California, she was an associate, partner, and practice owner. Cheri brings deep compassion and the highest professional standards to her clients. Advocacy is her specialty and she is adept at finding creative solutions even in the most challenging situations.