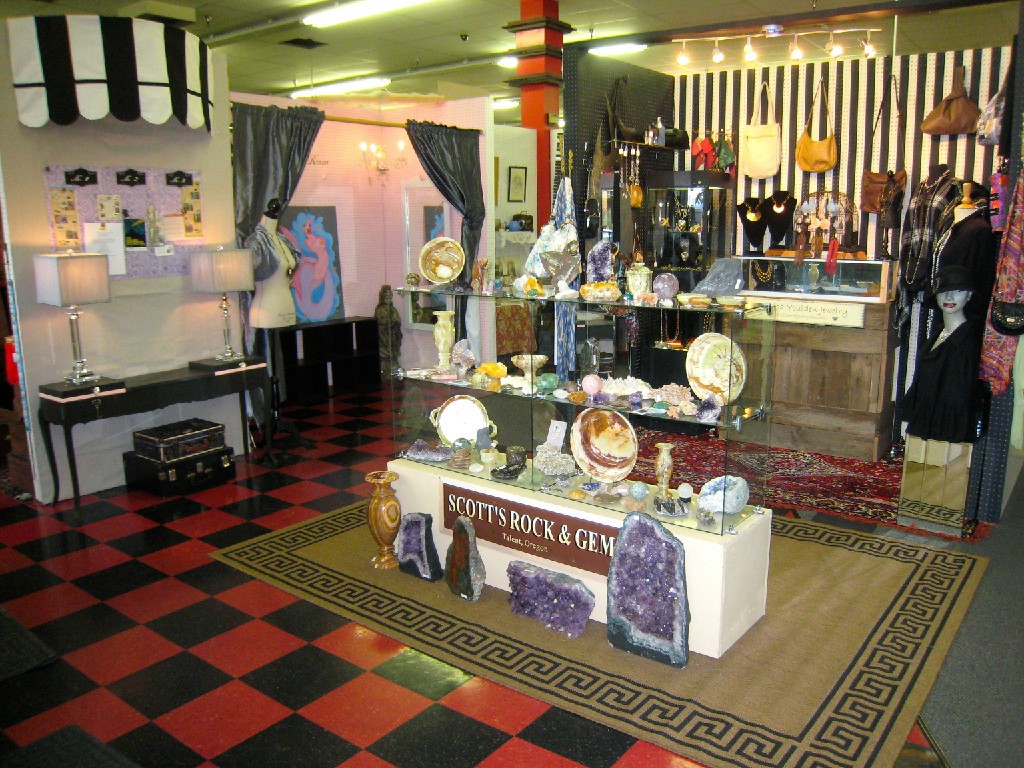 If you have shopped with us before, you might recognize "Chloe" in her kitchen booth. This booth is lovingly curated by Kerry Hofsess. Chloe has become a bit of an AAE superstar and we are considering opening an Instagram account for her. Until then, come visit her and take a free chocolate.
Kerry describes his booth:
Chloe's Country Kitchen is THE booth specializing in vintage kitchenware. Step into the booth and you will think you are back in your grandmother's kitchen, although Chloe does not look anything like your stereotypical grandmother. I use the word "vintage" because " antique" sounds expensive and our prices are not. The products are cast iron, steel, stainless steel, and handles are wood. These items have withstood the test of time and are not plastic.  All items are in great condition and work as well or better than new items. The signature of the booth is the cast iron cookware. All skillets, griddles and dutch ovens have been lovingly cleaned and seasoned by me. They are always priced below new and sell quickly so if you don't see what you are looking for check back, there is a lot of turnover in the cast iron.
Thank you,
Kerry