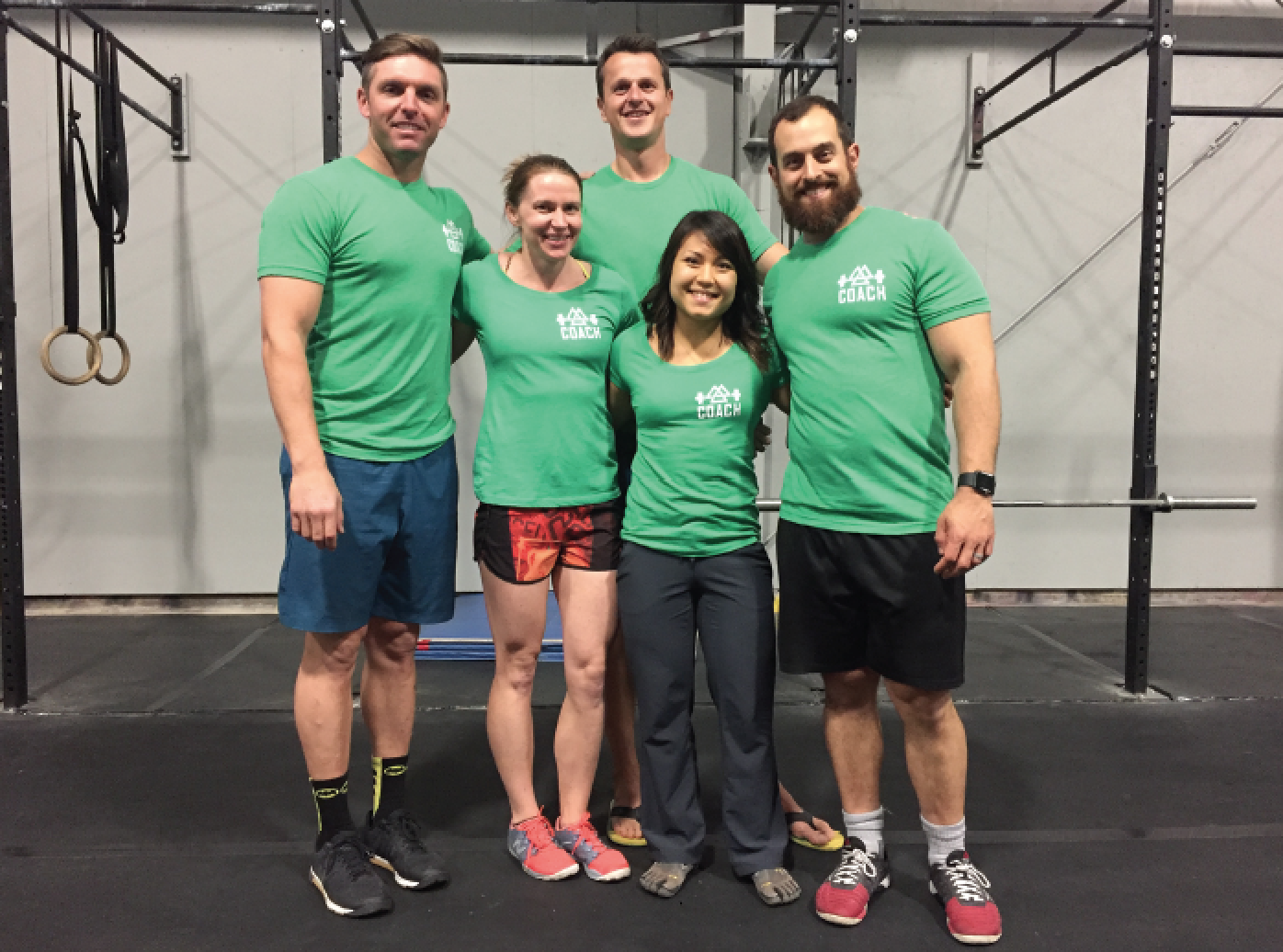 What does the word "fitness" mean to you? Running a marathon? Completing a hike? Being able to play a pick-up game of basketball? Feeling confident in a bathing suit? Carrying your groceries in one trip from the car to the house? Managing the tasks of daily living without assistance?
Your definition of fitness likely differs in detail from mine, from that of your neighbor, or your child or your parents, but they all share the common denominator of being ABLE to fulfill a desired role, task, or expectation. At CrossFit Inconceivable, we are dedicated to building fitness to satisfy the broad range of meanings brought to us by our members.
Through constantly varied, functional movement executed at high intensity and infinitely scalable for all levels, as CrossFit® designates for the development of fitness, our athletes are prepared for anything by exposure to everything. Push, pull, jump, run, lift, throw, climb, adapt, learn, fail, improve, grow, succeed. We see weakness as opportunity, inexperience as a clean slate for learning, and recognize failure as nothing more than fertilizer for success.
Certainly, we all have a favorite workout and celebrate the day we can put our greatest skills and talents on display, but we know that our greatest gains in fitness come not on the day that calls for our best movement, but on those when we struggle. By identifying the areas lacking in our general physical capacity, we have a clear path toward improvement, illuminated by quality programming and the guidance of experienced coaches.
While it can be fun to repeatedly participate in activities at which you excel and humbling to encounter those that seem impossible at worst or improbable at best, finding the balance between is the sweet spot that guides us toward our best, and fittest, self.
Join us at CrossFit Inconceivable as we work toward building broad general physical fitness to promote wellness and preparedness for anything life may bring. We energize and empower our athletes and challenge them to excel in areas previously thought impossible to support their individual evolution, fulfilling the definition of fitness they bring to the gym
Come for the workout, stay for the community, leave empowered to achieve!
CrossFit Inconceivable is located at 255 Helman Street, on the corner of Helman and Hersey.
FREE INTRODUCTORY CLASSES Saturday at 9am and Thursday at 6:30pm. Sign up on-line at www.crossfitinconceivable.com, e-mail contact@crossfitinconceivable.com or check out CrossFit Inconceivable on Facebook and join us as we find our best health on the path toward fitness, together!