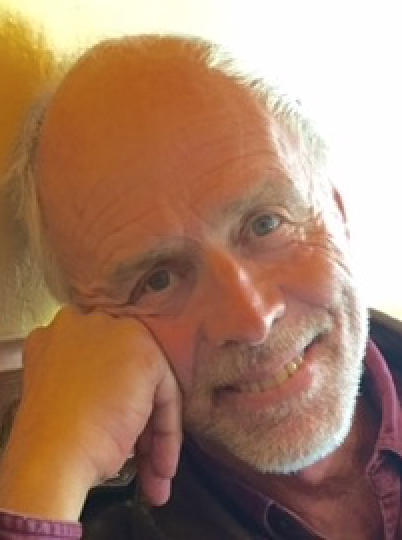 For fifty years I've had an idea I think would help humanity and earth-life. This idea applies and appeals to believers and atheists. It uses page one of the Bible to help fix all further problematic passages and our worldly predicament. I do not believe we should "believe in the Bible" or in "Jesus as God" or even "God" in order to live freely, healthily, happily, ethically, and satisfied. We should be as smart, strong, sensual, and sovereign as that passage offers. This has been nagging in me to be told and developed for fifty years. Now it's time to reveal it and develop a small group of people interested in exploring and promoting it.
I came to Ashland thirty-three years ago to be the first minister of the Rogue Valley Unitarian Universalist Fellowship, a small, liberal congregation then meeting in Talent. We quickly moved to the Cabaret Theater for three years and then purchased the church on 4th St. The congregation had tripled. I also helped found and serve the UU fellowship in Grants Pass, where I am now emeritus. Although I value these two ministries (and former ones in Clinton, North Carolina and Urbana, Illinois) I now want to speak for myself and to the larger world rather than just in the UU tradition.
I was born in Pontiac, Michigan on Hiroshima Day. That coincidence creates a calling in me, to seek unity, health, and just relations for all humans and all earth's life. War, coupled with sudden, damaging technologies, exploitative economic systems, and fallen cultural assumptions, badly affects our health, society, and ecosystem. We need to live up to our incarnation in this crucial time. We need to live in and up to the only Eden we'll ever have – our free, fulfilled embodiment on this whole, interconnected planet.
While I try to be intelligent and caring, I can be outspoken and edgy. My services will be quirky, rational, sincere, and fun. We will sing pop songs and show tunes rather than hymns, get to know each other, and cultivate what is naturally good in our society, the ecosystem, and us. We've been tricked out of what's naturally good. We're going to rediscover, reclaim, replenish, and revive what's good in each other, our only Eden, and ourselves. Whether you're unchurched, anti-church, a believer or a disbeliever, we can all relate well to our time in history and enjoy ourselves while doing it. If so inclined, please come.
Ceremonies
Sunday Services, 10:30 AM, Geos Building, 4th & C Streets, Ashland, Oregon
Oct. 6: "Human, Natural, and Sovereign" Genesis One, Intent, Community
Oct. 20: "Fallen Cultures and Reviving Eden" Rome to Now, Collapse, Hope
Nov. 10: "But, Butts!" A Sex-Positive Sermon
Nov. 17: "Love Drugs" Entheogens as Aids to what's Good in and Around Us
Weddings, Memorial Services, Child Dedications, as requested
Counseling
In both schooling and ministerial experience, I have developed my counseling and coaching skills: "Careful Listening and Caring Advice." I am a pastor to those of this town and beyond, especially the unchurched, the over-churched, and the estranged. I'm open to believers and atheists, the sexy or not, and the healthy and the hurting. Living life well, ethically, and in one's sovereign way is my intent for you and us.
I can be reached via my website www.EarthlyReligion.com, where you can see earlier talks, editorials, and reviews. Sign up there to be on a monthly newsletter.