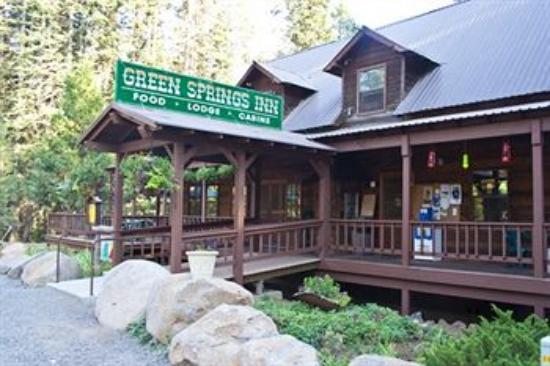 Back in the mists of time, Oregon planners realized that our green gem of a state could not thrive forever just by cutting timber. They included a provision in our land use laws to permit something called a destination resort. The idea was to create recreation facilities along with related accommodations and services that would bring visitors with green dollars to rural economies.
Flash forward to the third millennium. Oregon has many successful rural resorts. Think Sun River and Bandon Dunes. These famous destinations all have one thing in common: golf.
We need another model. The market for high-end golf resorts appears to be saturated. From an environmental viewpoint, golf courses may be green, but they are definitely not natural.  So what would it take to create a sustainable, low-impact destination resort in Southern Oregon?
First, let's protect and restore as much of our forest ecosystem as possible. The Cascade-Siskiyou National Monument is a good start. Our Monument needs to be expanded to include a more complete range of habitats and biological communities, but it is already an extraordinary asset.
How about recreation? According to Ashland Planning Commissioner and former Colorado ski park manager Michael Dawkins, our terrain and winter snow conditions are unsurpassed. The Ashland Nordic Club and the BLM think so. Over the past few winters, they have teamed up to groom a network of cross-country ski trails that extends from Hyatt Lake across Buck Prairie to Dead Indian Highway. In creating this resource, they did not remove a single tree.
What happens when the snow melts? Well hiking, biking, running, fly fishing and birding to name a few possibilities. Birding, you say? Bird watching actually rivals golf in terms of passionate participants. Thanks to our relatively intact environment, a significant number of bird species (including the magnificent Great Grey Owl) either live locally or visit seasonally.  Individuals like birding guide Harry Fuller and organizations like the Klamath Bird Observatory are already bringing visitors to our area to see them.
How do we create accommodations and services for these visitors without degrading the environment that attracts them? Think of Green Springs Inn as a laboratory for testing answers to this question. Solar energy is part of the solution. On a sunny day, we generate 10,000 watts. We are using dead and dying timber from our own property to build comfortable cabins. Thanks to support from Recology in Ashland, we have stepped up recycling of our waste stream. Electric vehicles? Brammo helped us build a Level 2 charging station.
This is all a work in progress, but we are making progress. Stay in touch.
Comments