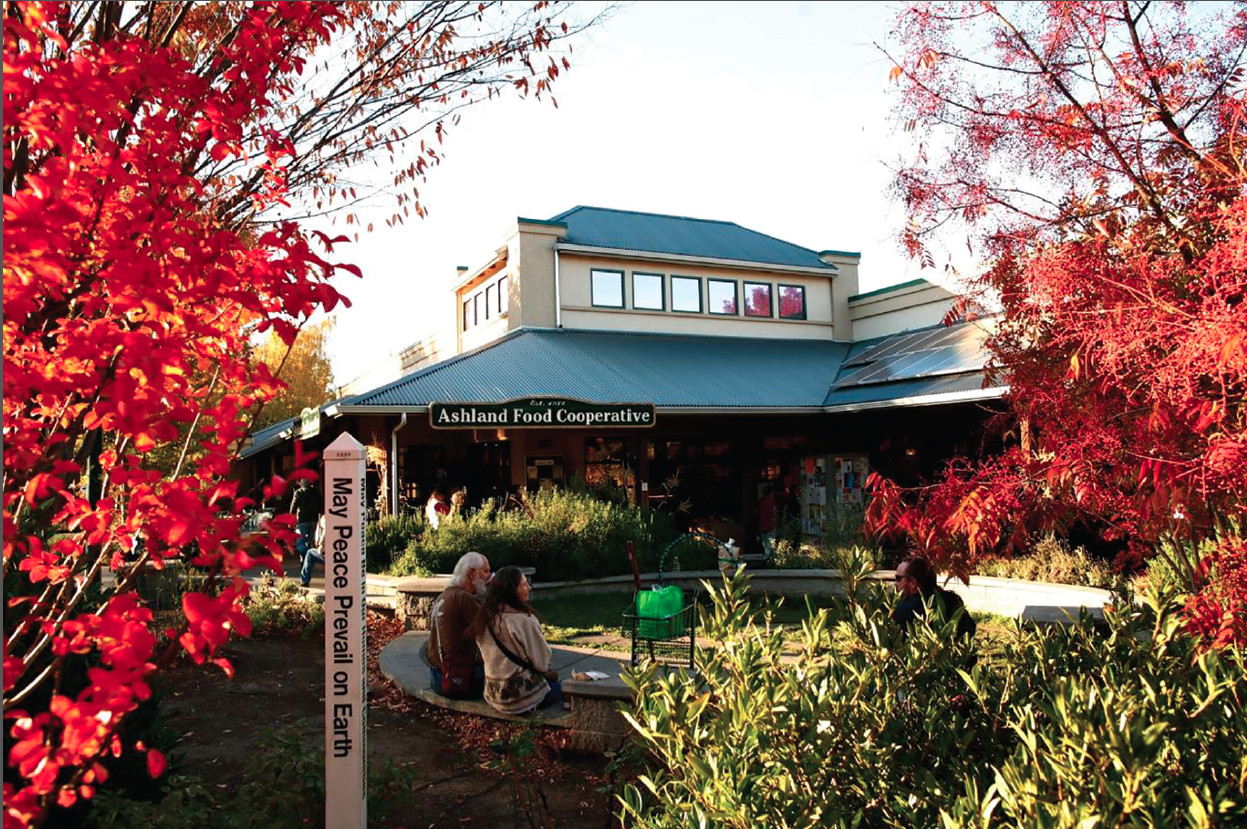 In 1972, George McGovern was the Democratic nominee for President. He ran on an anti-war ticket. The Vietnam War was winding down, but not before many lost their precious lives on foreign soil. Nixon won that election. Rachel Carson's Silent Spring was still on everyone's reading list. Herbicides that had been used to defoliate jungle vegetation in the war were being used in the new war against weeds in US agriculture. The Watergate scandal made the headlines. Israeli athletes were killed by terrorists at the Munich Olympics.
With these historic events as a backdrop, the Second Wave Food Co-op Movement was bringing healthy, whole foods to families all over the nation, including Davis Food Co-op, Sacramento Natural Foods Co-op, North Coast Food Co-op (Arcata, CA), Ocean Beach People's Organic Food Co-op (CA), Isla Vista Food Co-op (CA), Port Townsend Food Co-op (WA), and… ASHLAND FOOD CO-OP. There are many others that began in 1972 but this is a good list of West Coast peers who organized small retail operations out of Buying Clubs.
We all have basically the same origin story. Families, fed up with processed "modern" foods and an agricultural system that used an increasing amount of herbicides and pesticides, starting buying whole grains and other commodity foods in bulk, supplemented with local foods. Families would meet at someone's garage and divide up the food. Soon there were more families involved than one garage could handle and small co-op storefronts emerged. This too is the history of Ashland Food Co-op.
Forty-five years later we're still thriving and growing. We've been a community center, a grocery store and an economic driver in Ashland for all these years, now serving more than 3,000 people a day, with 10-thousand members and sales at $30-million annually.
CELEBRATE WITH US
Tuesday, February 14th.
FREE BIRTHDAY CAKE
11 AM to 4 PM
at the Demo Kiosk.
Comments