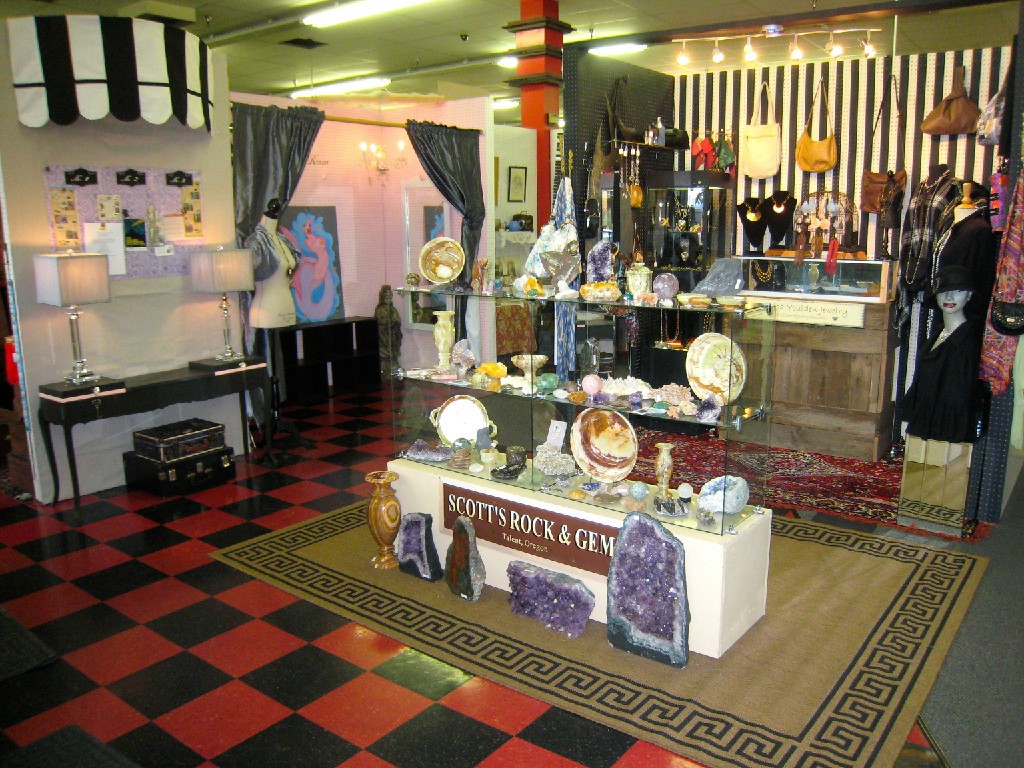 We are Meghan and David Moore, and we live and make art in Southern Oregon.  You can find our booth easily by going straight down the aisle from the front door, all the way to the back, turn around, and we're right there!
Meghan is an oil painter, and David is a leatherworker.  We make our artworks out of our home in Ashland.  Meghan creates big, vibrant, bold oil paintings, which you will find covering the walls of our booth, and are newly available in poster-sized prints.  David makes a variety of durable leather goods in his workshop, including wallets, knife sheaths, jewelry, guitar straps, belts, hand carved artworks, and more.
Some of our other interests are on display in our booth as well.  Meghan makes customized vests, using jean jackets and an assortment of patches, rivets, and fabrics to make cool, original, wearable art.  David is a lover of knives and bladed tools, and stocks a variety of folding and fixed knives in our cases, from miniature pocket knives and straight razors, to hunting knives and machetes.
When we aren't at home creating art, Meghan can be found volunteering for a local environmental group, or working behind the counter here at the Artisan's Emporium on Sundays.  David can be spotted playing music around the valley in various gigging bands, or bicycling around the streets of Ashland.
Please come check out our booth!
Yours,
David and Meghan Moore
Booth #429