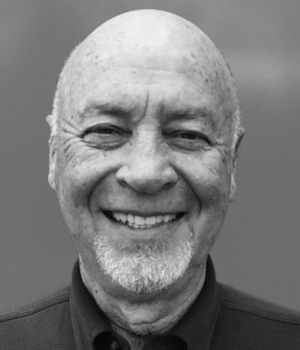 With just a short time left in my campaign for Senate in Oregon's 3rd District, I thought I would reflect on a past experience that had a positive impact on my life. I've always loved volunteering in my spare time – especially when I see a chance to make a valuable contribution to my community and those who live in it.  That said, I would like to share a quick story about one such experience.  
I was asked by a friend if I would mind visiting with Jim and Betty Akerill, a couple in need of some financial advice. Jim taught at Hoover for his entire career and Betty took care of the house and managed their income.  While they never had any children of their own, they were always surrounded by Jim's students.  When I met them, Jim had Alzheimer's and Betty was struggling. 
For their remaining years, I helped to protect them.  Their struggles included everything from navigating senior services, to dealing with abuse and theft from a caregiver.  Among many things, I paid the bills, oversaw and managed the caregivers and was at their house on a weekly basis, working alongside very dedicated individuals, including one of Betty's closest friends.  
I tell this story because for the last 35 years I have volunteered for almost every phase of life that you will encounter – the best way I know how to learn.  I'm not a career politician, but I have the knowledge and well rounded experience to come up with solutions that will help move Oregon forward by building a better future for our children while ensuring our quality of life. 
Upon their deaths, they left their estate to Southern Oregon University for Scholarships. I sold their home myself to maximize their legacy, went through probate, and delivered over one million dollars for the benefit of many students. Every year I get letters from students who fondly remember two amazing people who made such a positive impact on their lives and that of so many others.  
I would be humbled to have a similar opportunity to advocate on behalf of all residents in Southern Oregon regardless of ideologically beliefs.  We are going to run a strong, issues based campaign, and with your support on November 8th, I know that we will be successful in Salem. 
Please visit www.alanfororegon.com for updates on the campaign and information on how to get involved.
Comments