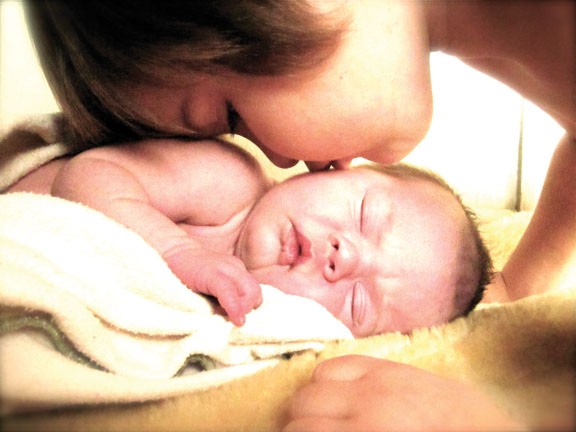 Many parents strive to raise their children far from the path they themselves walked down in childhood. They want to make improvements in child rearing, and may question some of the outdated assumptions that once defined child rearing in the past.  Which assumptions are the ones to question? How does the place of birth impact a child?
Possibly, the way that children are born has an even greater impact on a child than the assumptions and child rearing practices their well meaning parents employ.  While practices like spanking, yelling and many forms of punishment have been abandoned over time, violence still rears its head in the young lives of many children: violence at birth.
How does the assumption that birth belongs in a hospital perpetuate violence and brutality, even in families where every effort is made to provide a safe, warm and gentle environment? Medicalized birth is reductionist. Birth is viewed as a mechanical process and the baby is separate from the mother. This view influences the ways allopathic birth attendants intervene in labor and birth.
Holistic models like the midwifery model of care take a holistic view of the mother/baby unit and this view of the whole, unlike the reductionist view, influences the ways a midwife attends a birth. Birth is a process which requires protection from outside forces; the mother and baby are in a dance together, and the role of the midwife is to "mother" the mother while she and her baby and her partner find their way in this dance. The dance of birth is itself a path to building trust – with her own body, with her baby, with her partner, and with her birth team.
Imagine a baby born into warm water, surrounded by family, immediately brought into mother's arms, without bright lights or harsh rubbing, but instead allowed to quietly and gently take in the world and the events of his own birth while being held. No rush to cut a cord, no rush to weigh him. Only his mother's eyes to stare into, the all encompassing reassurance that even the greatest challenge life has to offer – birth – can be met, safely and with love.
Sometimes, the hospital is the best place to birth. But when pregnancy is low risk and mom is healthy, birth tends to be normal. And normal birth need not be violent.