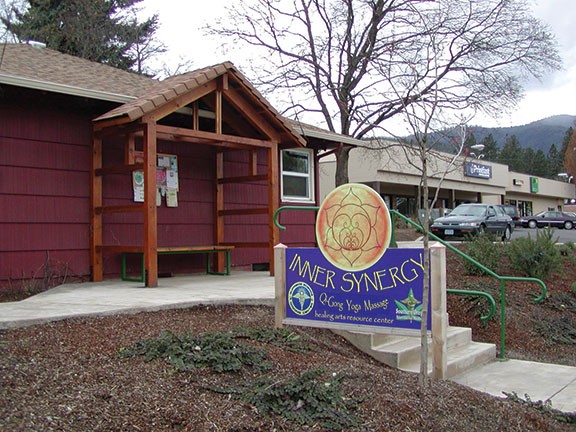 When people think of marijuana, the image conjured is usually a pipe or a joint with a big cloud of smoke, or perhaps it's the infamous "pot brownie" that comes to mind. Now that cannabis is a widely recognized medicine, patients are learning to use it in many gentler and highly effective ways.
I have found that for headaches and tension, often the most effective way to ingest the medicine is through an alcohol based tincture. One or two droppers full is usually enough to ease the pain while leaving you alert and able to focus.
For muscle aches and joint pain, a topical oil is highly recommended. The oil can be massaged directly into sore areas for immediate and long lasting effects. Another way to apply the oil is in a castor oil pack: Mix one part herbal oil with three parts castor oil. Warm the oil by placing the bottle in a cup of hot water. Soak a cheese cloth or flannel with the oil blend and wrap the affected area. Then wrap with plastic, then a towel, and finally a heating pad. Rest with the heat for about twenty minutes. This method is highly effective for chronic aches and joint pain. You can also mix the cannabis infused oil with your favorite lotion or body rub to create your own special blend!
Here is a simple way to create your own home grown medicines:
Use the dried lower flowers or trim from your mature plants. Grind or crush the vegetable matter and fill a jar almost full. Add grain alcohol or vodka for a tincture or use extra virgin olive oil for a combination topical and edible oil. Cover the vegetable matter with the liquid. Leave for 2 – 4 weeks in a warm (but not hot), dark place, shaking daily. Add liquid if the vegetable matter expands above the surface. Try adding 5 – 10% lavender blossoms with your vegetable matter for an aromatic and synergistic effect.
Have fun experimenting, and see what works best for you. You will also soon see many more scientifically created products available as Oregon's new medical marijuana dispensary law is put into action. Keep checking at Southern Oregon Alternative Medicine for all the latest developments.
Comments