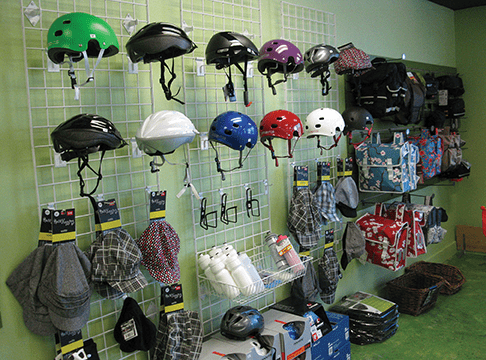 For a few years now I've been giving you all the reasons, from my perspective, for investing in an electric bike for yourself and your household. Obviously I have a strong bias in this regard, so I thought that I'd let some of my happy customers share their enthusiasm for their bikes with you. The uses and benefits my people have found are as varied as they are, and I hope you find resonance with one or more of their stories. Here we go:
"Living in a hilly area and wanting to get around without using a car when possible made an electric bike just make sense for me. I love, love, love my e-bike from Ashland Electric Bikes and constantly get compliments and questions about it whenever I ride. Besides being a conversation starter, it truly is a handsome vehicle and was very easy to learn to ride."
"Having lived in the hills of Ashland (for years), I found I just wasn't inspired to ride a bike to work, as going back up at the end of the day wasn't my idea of fun. The bike certainly assists with that and it makes the trip more enjoyable.  The electric bike really assists in terms of my time frame; I can now get across the entire town in less than half the time and I've found myself using my car less and less because of that."
"My husband has bad knees which prevented him from bike riding with me, so we decided to get him an electric bike. Jerry was very knowledgeable, helping us pick the one that would work best for his needs. He told me that usually once one person gets an electric bike that it isn't that long before the other is back in wanting one. I told him I didn't think that would happen as I really liked pedaling. Well, he was right…within a week I was back. Again, Jerry was super helpful (I wouldn't go anywhere else) and I LOVE my new bike!!! We went for a ride yesterday and I felt like superwoman. I thought I could ride a long time before, but now I think I could ride forever."
It may not be ideal riding conditions right now as you're reading this, but remember, purchasing an electric bike is truly a long-term investment that will keep delivering returns to you far beyond the vagaries of this winter. Come see us on a sunny day, check out all the bikes, and take a few test rides. I know you'll come back grinning from ear to ear.
Ashland Electric Bikes
1678 Ashland St.
Ashland, OR 97520
(541) 951-3034
Check out their website here