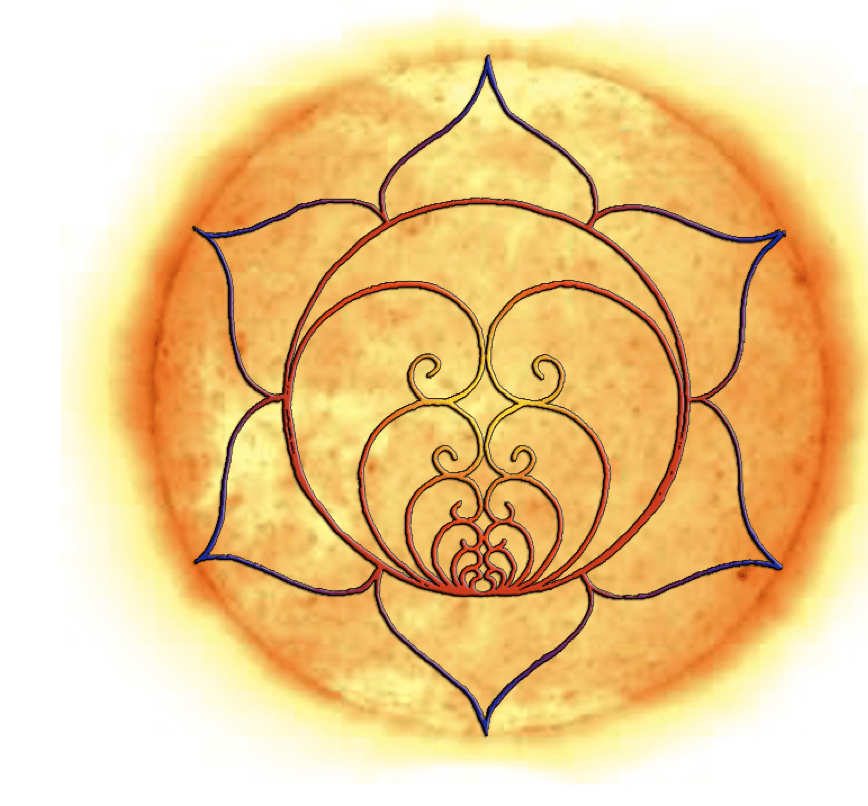 In 2005, while I was apprenticing to be a yoga teacher, I was also learning to belly dance.  At that time, I was in the best shape of my life.  I continued to study belly dance for the first couple years of my teaching, and briefly taught beginning belly dance to a small group of women.
During my first open house event at Inner Synergy, I had a sudden epiphany.  I remembered one of my belly dance students who had a prolapsed uterus telling me how much the class was helping her. I announced to the small group in attendance, "I am going to teach therapeutic belly dance!"  I hadn't been dancing regularly in several years, but saw this as my opportunity to get myself going again.  I planned to practice and develop the class while visiting Hawai'i and start up when I returned.  Well, you know what they say about 'best laid plans'…
The magic happened when I returned and found a message from Ronnie Ambar inquiring about using my space to teach her "Bellydance for Healing" class.
Ronnie also started her belly dance journey in 2005.  She brings a deep spiritual and therapeutic awareness to her teaching, drawing from many healing modalities as well as weaving in other dance styles.  She also brings a powerful energy healing awareness as a reiki master.
I am excited to be attending Ronnie's beautiful, nourishing, and fun class every Saturday from 11:00 – 12:30.  We focus on breath and body awareness while learning belly dance isolations and steps.  We slow down the learning process and dance for ourselves, nurturing the body, mind, spirit connection while strengthening, toning, and relaxing.  Women of all sizes and fitness levels are welcome, so come join us!
I am pleased to announce that Ronnie and I will be co-teaching a workshop for women on September 21 in honor of International Peace Day.  Join us for a full day of healing movement arts designed to connect you to your inner peace and wisdom being.  The workshop will include Qigong, Yoga, Belly Dance, Meditation, Pranayama, and Self Inquiry.  By including several different modalities, we create a synergistic effect.  Take a day off to heal, nurture, and honor yourself as the divine being that you are.  Look for details on the website and facebook page.  Mention this column when you register for a 10% discount!