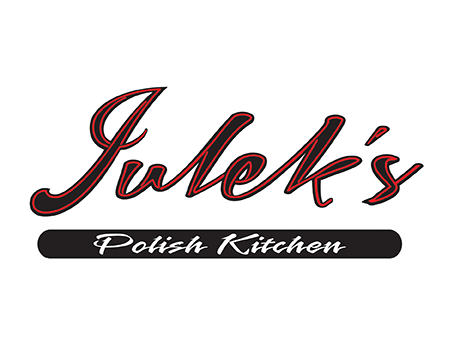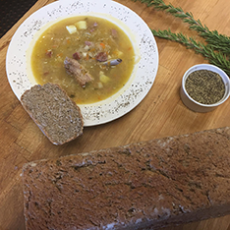 "Julek's is one of our favorite restaurants!  The owner and chef, Bogusia, believes in organic GMO free food and not only is her Polish food healthy, but it is delicious.  She is creative with her dishes and willing to accommodate special food allergies. There are so many choice picks on her menu and from her specials – the mushroom goulash, her pickled herring, her millet-meat loaf…. Yum!  Julek's is a great place to eat and wait till you try her special Christmas Eve traditional family style Polish dinner, complete with more courses than you can imagine!"
Suzanna Yahya Nadler
"Every area has its gems – places you discover that become special to you – and for Janet and me Julek's Polish Kitchen is one of those spots.  Our friends, John and Judy Kloetzel, introduced us to Julek's a couple of years ago and it now tops our list of "go to" restaurants.  At least twice a month one of us will say "it feels like a Julek night" – and the other one is already heading for the door.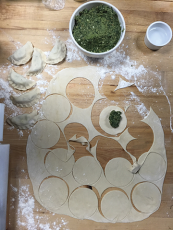 So what is it about Julek's that has us return time and again?  For me it's the roast pork which the owner and chef, Bogusia, prepares in some "out of this world" wine sauce.  Janet is more egalitarian spreading the wealth over other pork or chicken dishes or sometimes a veggie choice – like the fabulous pierogi.  Great salads, al dente veggies, and a variety of carb accompaniments complete our meal.  Well almost – did I mention a very nice selection of Polish beers and Southern Oregon wines are also available?
We recommend Julek's to everyone we know and now we're extending that invitation to you readers who we likely have yet to meet.
Bon appetit" from Janet Jacobson and Dennis Murphy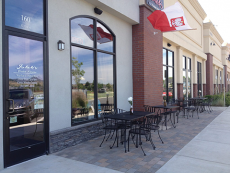 "Julek's Polish Kitchen serves pickled herring. That's all you need to know. Ok there's more. Pierogis, polish beer and many unpronounceable dishes conveniently translated for you to order. If you're Polish it will feel like home. I'm not Polish but I feel at home because Eastern European is right up my dining alley. Bogusia's polish sausage, potato cakes and homemade bread is my go to meal when I am there. Ashlanders still have something to learn about quality food and they can learn it in Talent at Julek's. You need to check out their menu and treat yourself. And I suggest you sign up for their traditional, Wiligia (Christmas eve) dinner. Lovely tradition, lovely meal and lots of people from around the valley. Julek's is exceptional and Polish friendly."
Pat & Tom Howard