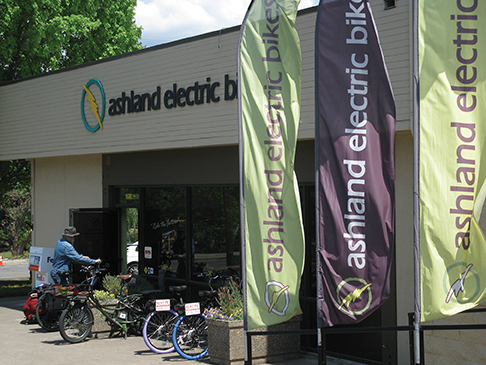 There is a common misconception regarding electric bikes – that they do all of the hard work for you. It's true that they complement the pedaling power of the cyclist as well as provide assistance whenever needed, but it's important to note that they are not the same as a motorbike or scooter.
Because electric bikes reduce the level of effort required when compared to a regular bicycle, they offer the perfect way to bridge the gap between no cycling and cycling on a regular basis. Health experts universally agree that even modest amounts of regular exercise are far more beneficial than no exercise at all and as such, ebikes are ideal for helping people of all ages to enhance their fitness. Riding to work, school, or the grocery store on an electric bike offers significant health benefits to the rider.
Some even believe that electric bikes provide greater exercise opportunities simply because ebike owners choose to ride their electric bikes more than they would a regular bike. Riding an electric bike is often so exhilarating that it may not even seem like you are exercising, which makes people far more likely to stick with it, therefore increasing the health benefits even more so. Choosing to ride your ebike means that the car stays parked, therefore no exhaust fumes are generated, and that, of course, results in health benefits for everyone. Any way you look at it, riding an ebike more of the time is a healthy choice for yourself and everybody around you.
So, if you're looking to begin a new exercise regimen, or have made the decision that this is the year you'll do more bicycling, considering an electric bike should be high on your list. You'll be doing yourself, everybody around you, and the environment a big favor. The 'icing on the cake' as they say is the very real fact that you'll also be saying "Yes!" to loads of new fun in your day as well. Come see what I mean.