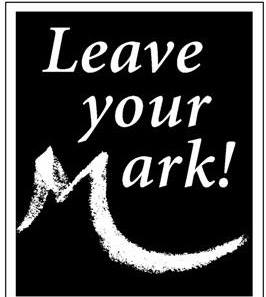 Working in the landscape industry, folks are always very inspired and determined to do things themselves. We love that! On Saturday, Cheryl came into Leave Your Mark determined to gather up materials and have some questions answered to build several garden beds for her front yard. This was her first time ever taking on a project like this, she was enthusiastic but also nervous thinking she might not be able to do it. We assured her that we're here to help and she followed us into the yard.
Sheryl took pictures of her yard as well as some ideas from google images. First we looked at square chunks of basalt that stack together to make a solid wall. The color of the basalt matched really nice with the vegetation in her yard and the tones of her house. "This is it!" Cheryl hollered, "This rock is perfect!". Based off her measurements we determined how much she would need and had it set aside ready for delivery.
But that wasn't everything Sheryl came in for. "I still need to make a path from my back yard to my front yard, what do you recommend I use?"
We showed her paving stones, which can be arranged on a flat surface to make an ornate pathway. "Pavers are too modern for the look I'm going for…" she said. "Do you have anything more rustic or organic?" We went back out to the yard to look at Flagstone, similar to slate. Flagstone is primarily used as stepping stones or can be fit together like a mosaic to make a firm path.
We looked at sparkly blue and tan quartzite from Idaho, rusty black basalt from Montana, but the flagstone that caught Cheryl's eye was a gorgeous multi colored stone from East India. That's right, India. We picked through the pile to find the right shapes, sizes, and colors and measured enough stone for a 20' pathway.
As Sheryl was finishing up in the office, the room was filled with laughter and smiles. Sheryl felt relived she could do all of the work all by herself, and was very happy with the stone she selected.