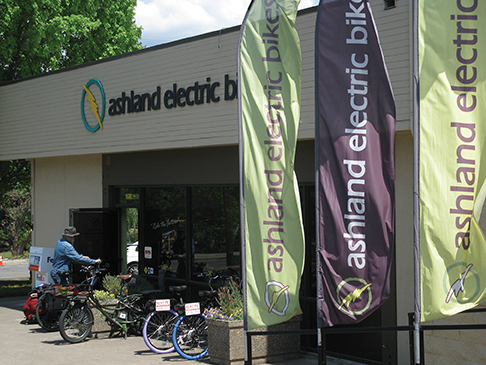 It's a dreary mid-January day today here in Ashland which is fairly typical. What's different about this month so far is the activity here at Ashland Electric Bikes. It seems that this is going to be another record breaking year as the swell of interest in bicycling continues to wash across the globe. Collectively people are embracing the fact that a baseline of good health is the best medicine to protect against all that threatens our well being. Outdoor exercise in fresh air is essential for a rich, thriving life. Biking has always served that end in a fun and shareable fashion.
2021 will be another year of challenges for the global bike industry. Forces are pulling from both ends of the fabric concurrently. COVID-related work force adjustments are reducing output at the same time that demand for product is climbing. Next along the supply chain are the transportation and distribution systems that are strained for the same reasons. We've all grown expectant of a global economy that is experiencing fundamental changes at every level. The key to success is maintaining a degree of fluidity and response-ability.
The good news is that the brands we carry at AEB are all doing a great job of keeping bikes flowing our way. We had inventory all through 2020 when many other shops were down to scant options. The sales floor is very full right now and we have new bikes scheduled to arrive almost weekly for the next couple of months. Our greatest challenges will be with accessories and we'll continue doing our best to keep products on the walls. We'll get you on the road but you might have to wait for some of your extra goodies.
So, onward we go into a wild and dynamic future together. Be well, be patient, be considerate of others, and as always, keep on riding!