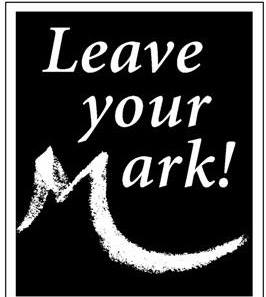 At Leave Your Mark we see a variety of shoppers. New homeowners in the process of designing their dream home, landlords remodeling their properties, husbands and wives looking for weekend projects, even cities undertaking large commercial jobs. We establish a personal connection with our customers, they are very much appreciated.
Tamara Foster is a third-grade teacher at an elementary school in Medford.  She has been shopping with Leave Your Mark for 8 years and spends her summers creating beautiful, relaxing spaces at her homes. "I take dilapidated decks and non-functioning ponds and turn them into magical garden retreats. I love the process as well as the instant gratification. The extra bonus is no maintenance!"
We asked Tamara what advice you would give someone who considers themselves an amateur or who has very little experience in landscaping projects.  "There really are no mistakes. Even the slightest imperfection on my part just gives my project character. Once the sand is swept into my pavers, it's just a work of art. Believe me, if I can do it- anyone can!"
It is always a joy to see Tamara and her feeling of accomplishment.
"I love the way Leave Your Mark helps me with every project, loaning me the tools to get it done, providing me with great advice and tips and always making me feel like I'm a rock star!"
Thank you, Tamara. You truly are a rock star!