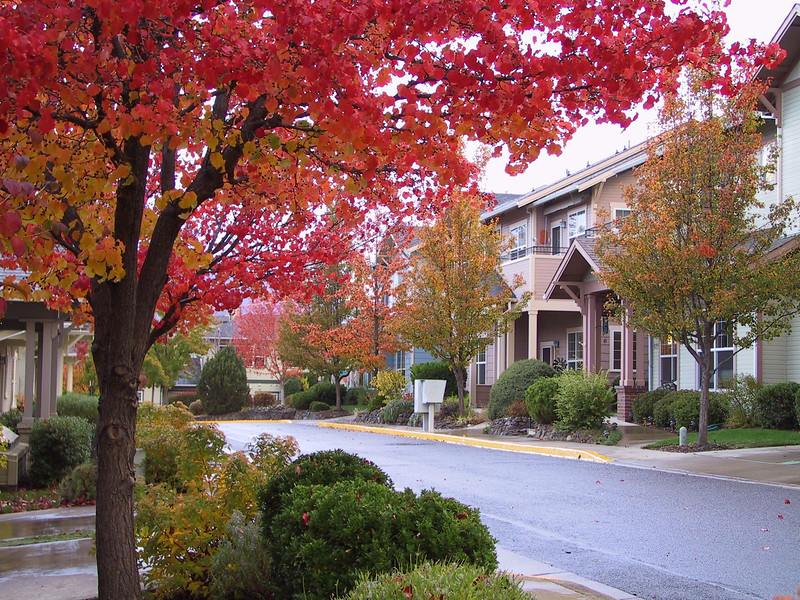 For some a trip to beautiful Ashland, Oregon may be a once in a lifetime trip. For others, Ashland is almost a second home and the time spent enjoying the arts, the theatre, the restaurants, and the lifestyle, is a very important part of their life. For others, Ashland is home 365 days a year and there is no place else they would rather be living.
Ashland is alive with Shakespeare festival plays, Cabaret theatre productions, art studios and galleries, and the gem of the city, Lithia Park. Ashland also is home to an incredible, one of a kind 55+ community – Mountain Meadows. If you or someone you know is considering the next step in life's journey and want to "re-fire" in a 55+ community that is "alive and well", then no trip to Ashland is complete without a visit to Mountain Meadows.
Nestled in the east hills of Ashland, Mountain Meadows is owned and governed by the residents themselves. The residents are actively involved in the daily operations of the community and help run it with the assistance of an on-site management company and great staff. There is no corporation here to make decisions. You can make your own decisions and work hand in hand with other residents to cultivate new ideas and activities – to bring new and continued vibrancy to the community.
Mountain Meadows is very financially secure. The elected Board of Directors and various committees work well together to maintain the community, so it is sustained for many years to come. The community began with its first house in 1996 and the last home was completed in 2005 and it looks more incredible today than when it began. Mature trees grow throughout the 27 acres. There is manicured landscaping, well-maintained buildings and homes, and the centerpiece – The Clubhouse with the private community dining room – Meadowlark Dining Room—on the top floor with views of Ashland and the surrounding hills.
Perhaps the search for the perfect 55+ community is just beginning. Perhaps the search has taken months and years, and still the perfect community eludes you. Take the time to call us. Take the time to schedule a tour of the remarkable community. Take the time to come visit us. We are in Ashland and no tour of Ashland is complete without a tour of Mountain Meadows 55+ Community. The next chapter of your life begins here…
http://ashland.oregon.localsguide.com/wp-content/uploads/2016/10/IMG_0569-L.jpg
600
800
Mountain Meadows
http://ashland.oregon.localsguide.com/wp-content/uploads/2018/05/logo-1-300x76.png
Mountain Meadows
2019-09-30 19:53:39
2019-09-30 19:53:39
Mountain Meadows…Come Visit Us!