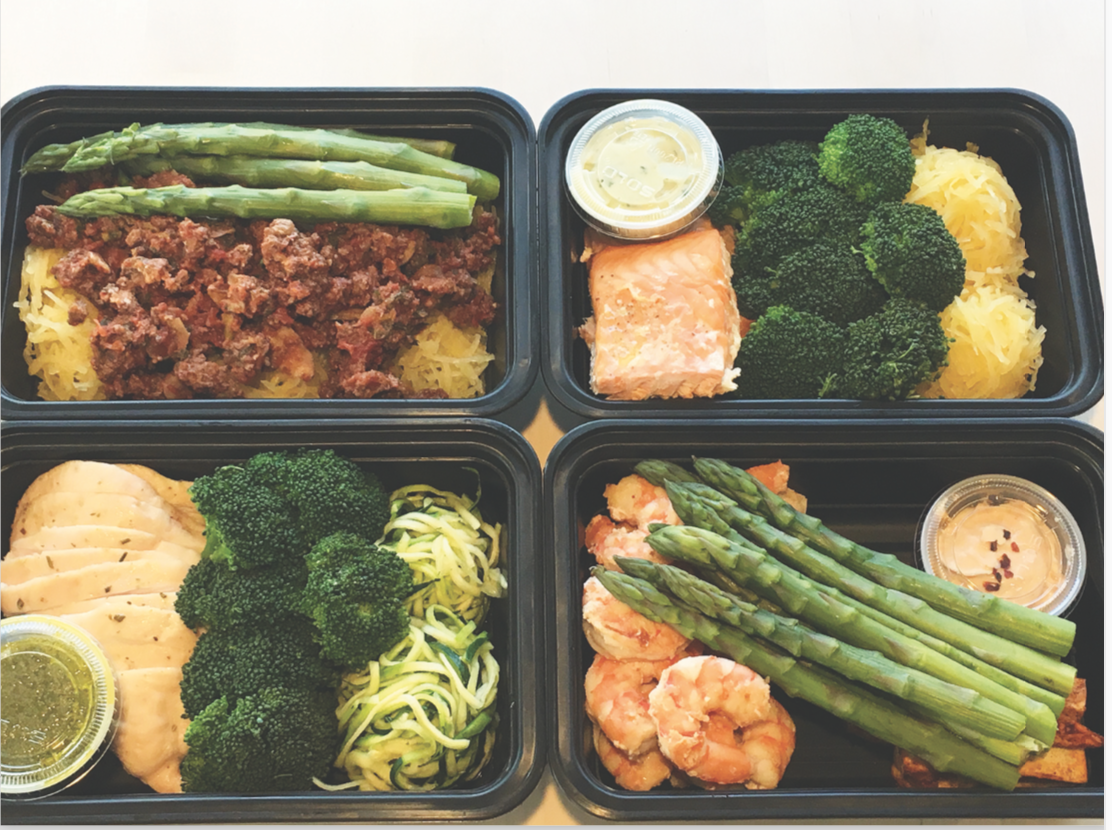 Interviews
PNW Local Delights – Local Food Delivery – Dairy Free, Gluten Free, Paleo, Anti-Inflammatory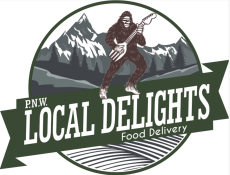 There are some businesses that once you find out about; you want to tell all your friends. This is one of those businesses that makes a lot of sense and fills an immediate need within our community.
Introducing Pacific North West Local Delights, a local food delivery service owned by Kristin Cipes. PNW Local Delights Specializes in healthy food for the active lifestyle individual and family. Prepared meals are made with seasonally fresh ingredients sourced from the Pacific Northwest. Seasoned sparingly with mineral-rich sea salt. Locals can place orders for weekly delivery or sign up for an ongoing subscription that guarantees you'll always have health and nutritious meals when you need them!
Kristin, thank you for taking the time to speak with us today. Please introduce yourself and tell us a little bit about your business PNW (Pacific Northwest) Local Delights.
I grew up in Ashland, Oregon, and I am so excited to be back in the valley to raise my kids and open a business that I know will help so many people in our community. Thank you so much for inviting me to share my business.  I started brainstorming this idea when I was 10 years old actually.  I noticed how our culture was increasing in pace and I knew at that young age how important nutritious food was in supporting the productivity of the hustle and bustle of daily life.  From the business owner to single parent, from the health seeker to fitness enthusiasts, it made sense to me to work with the cultural flow and develop a convenient, fast, easy way to eat without compromising health and nutrition goals.

My adult education and experience has been focused on health and wellness.  I have a degree in exercise science, hold various nationally and internationally recognized certifications in personal training, group fitness classes, diabetes prevention, and exercise nutrition.

I have owned and managed gyms in Mexico, Spain and the US since 2004 and have developed fitness and wellness programs for individuals and groups from preschool age through seniors in their mid 90's.  Throughout these years one of the biggest obstacles and successes my clients have encountered is revolved around food.  Those who naturally understood and took the time to plan out balanced nourishing meal for their week had success and reached long-term goals.  Those who struggled did not.  Time after time I had requests from my clients to teach them to cook, to come to their house and invade their kitchen or do a pantry overhaul.  Life's important priorities took precedence over prioritizing their meal planning and prepping.  Often times just hearing it, or seeing it on paper in various forms just was not enough.  All this said, I realized that the idea I had when I was just ten years old was in fact a huge need in the communities in which I lived. I decided to put my knowledge of healthy cooking and balanced meal distribution to action.  It all seemed to full circle and that's how PNW Local Delights was born.  I'm so excited to help more people streamline their desire for nutritious, fresh, meals on the go.
This makes so much sense to me and I think it fills a huge need in our community. We are all very busy and oftentimes when we need to take short cuts it happens on the dietary side.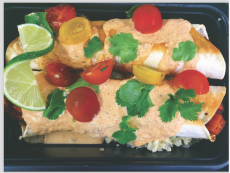 Yes this is absolutely true! But it doesn't have to be the case anymore. I've created this business to help anyone and everyone plan and prep less, eat healthier, and spend more time doing what they need to do and enjoy doing what they want to do.  My clients are busy professionals, active adults, and families on the go and sometimes they just need a bit of help.  I've seen and heard about it time and time again. And as a busy mother of two even I've been known to get caught in the afterschool hustle of shuffling kids to and from activities and forgoing a plan to provide a healthy, balanced meal after a long day.  Some of my client's families have different dietary needs or preferences and they end up preparing multiple meals in the same night just to satisfied everyone's needs and desires. My clients care about what they feed themselves and their families but they don't always enjoy taking the time it requires to menu plan, shop, cook, and portion.  Fortunately I love it, it comes naturally to me and PNW Local Delights can now be the answer to satisfy everyone's taste buds in a healthy way and in way less time.       
The cost of meals from PNW Local Delights is comparable if not better than going out to eat at a restaurant.
The cost is actually more affordable than going out to eat, more nutritious, and more convenient.  No reservations are needed, no car rides or delivery waits necessary, and there's no suggested tip percentage anywhere on the bill.  Planning ahead is made easy as PNW Local Delights offers a full menu from breakfast through dinner at an average price of $11 per meal.  One great added perk is that weekly ongoing subscription orders receive an automatic discount every order.  And the more you spend the more you save, also automatically!
Kristin, please give us an overview of your menu.
The menu is divided into 5 different main categories; Weekly Delights, Bulk, Favorite Delights, A La Carte Meal Builders, and Breakfasts.  We also offer green smoothies and Slow Cooker Meals as add-ons. Coming soon you will be able to order locally sourced goodies such as coffee and granola too!  All of the menu items are conveniently listed on one main order page and easy to select, add, and change items as wanted.  There really is something for everyone and the only requirement to check out is to add at least five items to your cart.  I always tell clients that this is really for them.  Use it every week or every once in a while. Purchase several meals or all your meals.  Make PNW Local Delights work for you!   
You are also specializing in paleo, gluten free and anti-inflammatory foods. Please say more.
PNW Local Delights is always gluten and dairy free.  And yes, we offer meals specific to a paleo, vegan, and anti-inflammatory lifestyle.

I can't begin to tell you how many clients have expressed the need for, and the lack of, good tasting meals that are specific to their dietary restrictions.  As a nutrition fanatic for almost two decades now, I've seen every fad hit the scene and food companies jump on the chance to advertise to the current diet fad.  I've also done extensive research, which has led me to the conclusion that real food, and balanced nutrition is the key to success and longevity no matter the restrictions you may have.  Everyone has different needs and some bodies react well to different "diets" which in fact is why there are so many supposed amazing-diets-proven-to-work out there.  Gluten free, dairy free, paleo, vegan and anti-inflammatory diets are some of the longest fads I've seen.  In fact, so long that I wouldn't consider them a fad as much as a true dietary lifestyle that many people should adopt.  So many clients thank me for helping them stick to a healthy diet and offering meals within their dietary needs that they often struggle finding elsewhere.
These are really important points you are making. Unfortunately, I think when we are busy and on the go eating healthy can fall to the wayside.
Of course it can and often does for many of us.  As a personal trainer for many years I've continually helped clients to understand the keys to success.  One of the biggest contributors to success for weight loss, muscle gain, disease prevention and management, and overall lifestyle change as it relates to nutrition, is having a plan in place.  Have a reasonable plan that you prepare ahead based on your week and a plan for the plan that has fallen off track throughout the day or week.  Tracking macro- and micronutrients to make sure you're on track is high up on the list too.  With my business it really makes sticking to a plan so easy.  Even if you're five minutes or 25 minutes late getting home in the evening, with PNW Local Delights you can always count on having meals with balanced nutrients and fresh ingredients with no preservatives or fillers ready and waiting.
Kristin you have also taken the time to prepare all meals in a healthy, well-rounded balance. No more need for calorie counting.
Yes, this can be a big roadblock for people.  Most likely you are not a dietician and actually some of my clients are dieticians and they still need help. so you are definitely not alone if you have tried to stick to a plan various times and it just doesn't last.  I've taken the guessing and calculating out of the equation for you.  First, by making sure that our ingredients are high quality whole foods, with no added preservatives, sugars or unhealthy fats, and second, by portioning each meal for balanced macronutrients that can easily fit in to anyone's plan.
Kristin, what type of response have you been receiving from your customers?
I honestly couldn't be more thrilled with the positive feedback.  I love that I am making a difference in the community and more people actually enjoy eating healthy and local without any hassle.  I am enthusiastic that I've found another way to help community members reach their goals and actually thrive not just survive.  Here's what a few clients have said:

"Being diabetic and also living a very busy lifestyle, PNW Local Delights makes managing my blood sugars real easy. With the menu I can order what I need for the next week and it's delivered right to my gym. At CrossFit it helps me with diet and gives me the energy I need for the WODs that my trainer puts me through. It was he that first pointed towards this meal service, and honestly when I have a week without their great food, my week is upside down. I am amazed at the timeliness and great customer care shown. Thank you PNW Local Delights for all that you do!" –Scott

"We love PNW Local Delights.  The food always comes on time and is fresh!  Our favorite is the Bang Bang Shrimp. We order it every time.  With a busy family of 5 it allows us to stay on track with our healthy meals and spend more time with our kids.  We recommend it to everyone."  –Liz and Kevin

"I am so grateful for Kristin Cipes and her amazing meal plan service.  The food is always delicious, fresh, and convenient.  I don't ever have to worry about what I am going to make for lunch or dinner.  It's all done for me!  Ordering food weekly keeps me on track with counting and sticking to my macros.  I no longer waste food that I'm "going to make". –Megan Lacey

"I'm very glad that I started ordering PNW Local Delights. First, the food is absolutely wonderful in every way. PNW Local Delights service helps me out in several ways important to me.

Five months after my partner passed away from cancer I was then diagnosed myself- found by accident, which meant they caught it early enough to save my life. But now, I'm a single father taking care of a child and managing our business without her and it's just such a devastating loss for us.  To make some changes I enrolled in the 12-week Wellness Program at the Ashland Family YMCA with instructor, Kristin.  She taught me so much about nutrition and lifestyle change.  To help save me some time and energy I turned it up a notch with PNW Local Delights.  At first I thought I wouldn't be able to afford it but it's exactly within my budget and has completely changed the way I eat.  I adhere to my prescribed dietary needs for my cancer and balanced nutrients I need to support my physical activity at the YMCA."  – Nick
What are some examples of meals that you provide on a weekly basis and how have you gone about creating your menu?
I have two amazing helpers that make my dreams a reality with their recipe and cooking expertise.  I am the nutrition expert, Vera Eppard is the chef expert and Stefanie Tebo is our vegan menu expert.

Together we make an amazing team and I get excited about the menu every week.  We have several meals that change weekly. You can expect to see a basic chicken, potatoes, and broccoli meal all the way to a vegan lasagna, turkey stir-fry, or chickpea miso soup.  Our breakfasts include loaded omelets and paleo pancakes. Our Favorite Delights menu has the couple and family in mind allowing you to order a larger quantity of the same meal for less than an individual meal and less than taking the whole family out to dinner.  We also create two different fresh smoothies every week.  I take the time when planning to incorporate seasonal, local ingredients into the creativity of the meals too.  This time of year is so fun as our local farms start to produce more organic goodies we can serve to our clients.    
When do weekly meals orders need to be placed? When and how are they delivered?
Orders can placed directly online at www.sendbottles.com/pnwlocaldelights.  Orders must be placed by 8PM Thursday nights to receive your meals the following Monday.  Meals are delivered to your designated location Monday's between 8am-2pm.  You don't have to worry about being there at the time your order is dropped because meals are already refrigerator temperature, packed in either an insulated tote or crate with an ice blanket over them.  You will receive a notification by text or email when your meals have arrived.  As best practice we ask that you refrigerate your meals as soon as possible each Monday and that each week you exchange your tote/crate with ice blanket inside so that PNW can reuse, reduce, and recycle.

Say goodbye to the meal search when you're hangry or buying food that goes bad before you have time to cook it, and say hello to meals ready when you are, less food waste, and enjoying life more.

Living a healthy lifestyle really did just get easier.
You are currently working with several gyms in the valley to provide weekly food delivery to their members. What need are you fulfilling?
The fitness community already knows the importance of healthy eating and we are rewarding the fact that they have carved out time from their busy days to workout.  The members are grateful to receive nutrition and fitness all in the same place.  They can workout and leave with a crate of fuel for their entire week.  PNW Local Delights also supports trainers with an incentive program to earn meals by referring clients.  We really all work together to provide a better more complete service to members.  It's definitely a win-win scenario.
A big goal of our interview today is to introduce you to the community at large. Please share other ways you are looking forward to sharing what you do.
I hope that PNW Local Delights becomes a recognized name in the valley for both its quality and convenience.  I'd love to see more people order for their busy workweek, family vacations, and a picnic at the lake!  With so many great medical clinics in the valley I desire to help support them by offering a solution for patient and physician nutrition too.  Special order can be placed my phone or email for a family in need or the arrival of a new baby.  Let us help spread love with the love of food, healthy food.    
How can readers learn more and sign up to start receiving weekly food deliveries?
Please visit www.PNWLocalDelights.com for more information and easy access to the ordering page.  For questions, comments, or special orders you can chat us directly from the website or email me at kristin@pnwlocaldelights.com.  Orders must be placed by Thursday nights at 8pm for a following Monday delivery.
Kristin you have dedicated much of your life to helping others live a healthy life style. What are some of your goals and hopes for how PNW Locals Delights can touch our community? 
Oh I have a lot of hopes, dreams, and goals for the future!  In the immediate future I will be moving to a larger, more production orientated kitchen facility.  With that move I'm excited to be able to fulfill more order and integrate a few new kitchen appliances.  I love supporting other local businesses and coming soon you will be able to purchase other locally sourced delights from the Pacific Northwest such as coffee, granola, ketchup, hummus, balsamic reduction, honey and more.  I also hope to feature a monthly menu item from different local chefs in the region.  I am a huge advocate for corporate wellness and will be connecting with more local companies to help nourish their employees at a group discount rate.        
Now that we have helped get the word out to the community about your amazing new business, are there any last thoughts or comments you would like to share?
Thank you!  I want to say thank you to all my current meal subscribers, friends and family for their amazing support thus far.  I'm so grateful for my partner who is my biggest fan and has continued to help keep our family afloat through starting this business.  Thank you to the community who took the time to read this article.  Please help me spread the love of local, healthy, food delivery by telling your friends, family and coworkers.  If you have or know of a great local product that I should be offering, please reach out to me.  If you are a local chef and would like a signature meal featured or if you know of a location that you think could benefit from being a pick up site, please reach out to me.
Kristin thanks for choosing the LocalsGuide to share your story with the community.
Keep up the great work!
Thank you so much Shields.  It's been a huge delight sharing my story for the LocalsGuide publication.  Thank you for providing such a locally minded marketing platform for the Rogue Valley.
Learn More:
PNW Local Delights
www.pnwlocaldelights.com
541-435-0645