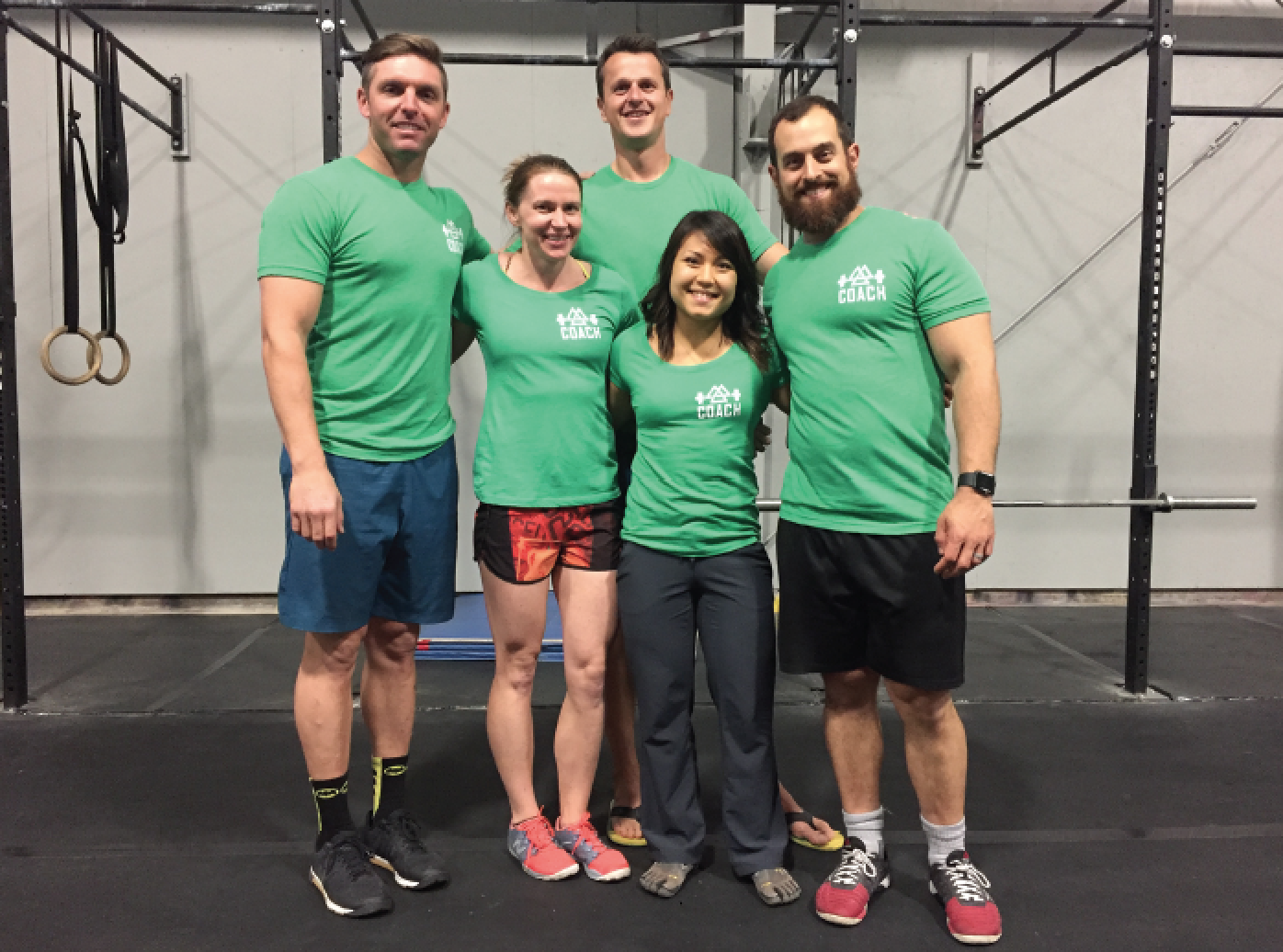 People often envision CrossFit through a lens of intensity, picturing athletes lifting weights that bend the barbell and rolling on the ground after a workout. As part of the core definition of CrossFit – constantly varied, functional movements executed at high intensity – this is not an inaccurate picture. It is important to note, however, that rest and recovery play equally important roles in the success of an athlete as do the vigorous workouts. One of the most common questions we have from current and potential members is "how often should I come to the gym?" The classic CrossFit dictum is "3 days on, 1 day off, 365 days per year" and the main site programming has followed this model for many years with success.
Certainly, each individual's schedule, fitness needs, and performance goals will lead to a degree of variance, but this model of built in rest allows for clear mental and physical ownership of the workouts. On day one, the athlete approaches the workout refreshed from the day off immediately prior. On day two, there is an element of soreness balanced by the sense of satisfaction of the previous day's work out. On day three, muscles are aware of the past task load, but the spirit can push through, knowing the following day will bring respite from activity, complete with space for healing and growth. This cycle will begin anew after that critical rest day.
For creatures of habit and those secure in routine, there can be a struggle with the freedom of a rest day, especially for those who require some element of physical exertion for their mental and spiritual health. This leads to another common question, "what should/can I do on a rest day?" Drawing once again on CrossFit philosophy, and the final six of founder Greg Glassman's Fitness in 100 Words, it is advisable to regularly learn and play new sports. Rest days are a fantastic opportunity to explore the beauty of Southern Oregon – hike or bike the trails, paddle the lake, take to the volleyball or tennis courts, join your kids in a pick-up game of basketball or baseball and put all that hard-earned fitness to use outside the gym.
Active recovery is also opportunity to enhance those elements of fitness that complement and support the intensity of workouts as well as explore the mental and spiritual aspects of overall health that allow for physical performance to progress. At CrossFit Inconceivable, we continue to develop programming to support all of these aspects of fitness and the busy schedules of our athletes, including classes seven days per week, as early as 5am and as late as 6:30pm along with mobility classes twice weekly and wellness seminars monthly, including a special lecture Thursday, May 3rd at 6:30pm on Mind-Body Inseparable – join us and learn from the vast and varied experience of our members!
Come for the lecture, stay for the community, learn about the workout, leave empowered to achieve!
CrossFit Inconceivable is located at 255 Helman Street, on the corner of Helman and Hersey.
FREE INTRODUCTORY CLASSES Saturday at 9am and Thursday at 6:30pm. Sign up on-line at www.crossfitinconceivable.com, e-mail contact@crossfitinconceivable.com or check out CrossFit Inconceivable on Facebook and join us as we find our best health on the path toward fitness, together!