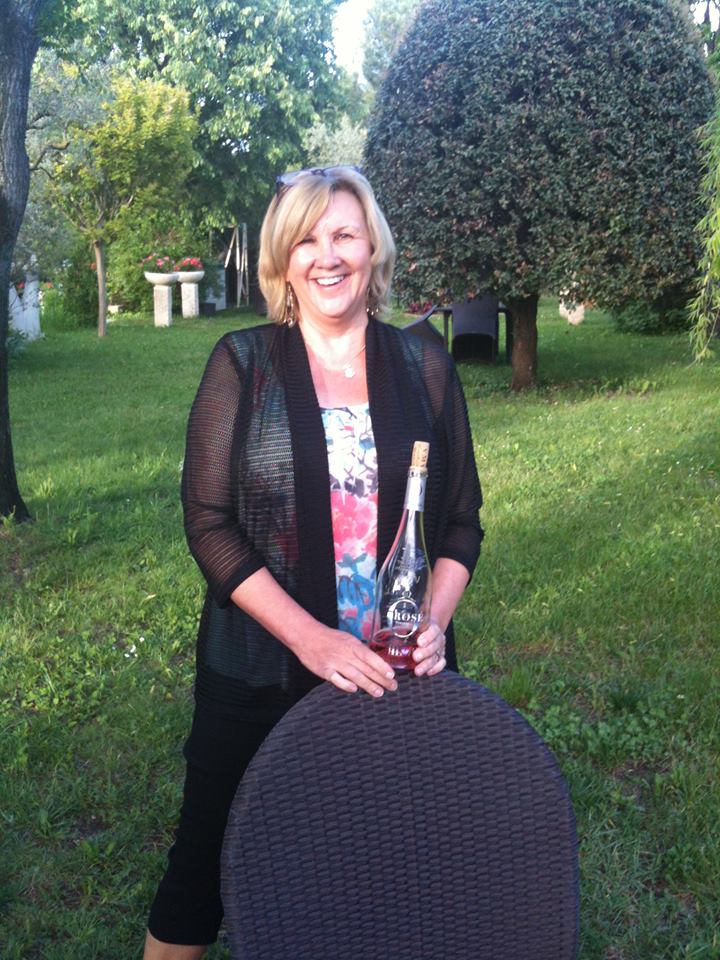 I love wines. I guess I'd better or I shouldn't be providing wine tours!  I love just about all varietals and blends.  And when it's warm, I love rosé.  I know what you're thinking:
"A rosé?  The last time I had one was the Mateus I drank way too much of in college."
Yes, we've all been there, well maybe just me but regardless, rosés have grown up in this country even if I haven't. They are NOT white Zin!   The rosés now are dry, refreshing, crisp and extremely versatile. Europeans have been enjoying rosés for years and those of us lucky enough to have been exposed to good ones are always searching and trying different blends from France, Spain and Italy.  It's only been in the last ten years or so that rosés have taken off as quality wines in this country.  Finally, they are getting the respect they deserve, even from prestigious wine publications. And, winemakers from the RogueValley are becoming savvy and making some good ones.
Here are some of my favorites to try.
In the Bear Creek Appellation:
GrizzlyPeak's  2011 Syrah Rosé
Pebblestone's   Rosé of Syrah
In the Upper Rogue:
CliffCreek's  Pink Pink
Folin's    Grenache Rosé
Jacksonville
Quady North's  2012 Rosé – 40% Grenache 60% Syrah
In the Applegate:
Plaisance Ranch's  Ginet Rosé – a rare 100% Mourvèdre
Serra Vineyard's  Rosa Marie – a Pinot Noir rosé
Red Lily's  2011 Lily Girl Rosé – 50% Tempranillo 50% Grenache
Whenever I take guests out to these wineries, there is an immediate surprised smile from trying them.  I'm not surprised however.  I've loved rosés from the first time I traveled to Provence and relaxed in an outdoor café with the scent of rosemary and fresh baked bread.  OK that's pretty cliché but so what?  Those memories come back when I sip a local pink.  I immediately feel relaxed.
Next May, I am leading a trip to Provence for members of the RoxyAnn wine club.  Every winery we tour will have a rosé. Even Gigondas. We will all be happy.
So try a local rosé. Sometimes it's OK to drink an uncomplicated wine.  In fact, as a tour guide, I am giving you all homework.
Sit outside, fix an apero of toasted baguettes with local goat cheese and home grown tomato slices, pour a glass of über chilled Rogue Valley Rosé and sip, savor and smile.  It's summer in a bottle. Trust me. Votre santé!
http://ashland.oregon.localsguide.com/wp-content/uploads/2013/07/601681_586999031323567_1756154587_n.jpg
960
720
Lorraine Rawls
http://ashland.oregon.localsguide.com/wp-content/uploads/2018/05/logo-1-300x76.png
Lorraine Rawls
2013-07-18 13:01:30
2013-08-28 04:44:30
Rosé Wines - Don't Be Afraid!