Many of us are aware of the problem of sex trafficking here in our own country, but less are aware of how big of a problem it is up and down the I-5 corridor. Even fewer people are aware of the wide range of demographics it takes its victims from. Due to the complex psychological and emotional abuse, 99% of all sex trafficking victims never escape.
Shine A Light is a local organization started in 2012 by Mary Rogan in her effort to apply the yogic principles she learned on the mat into her community and beyond. These principles took the form of a yoga class created to help victims in the world of sex trafficking.
In today's interview, I will be speaking with the current executive director since 2015, Celina Reppond, about the upcoming fundraising event on January 26th at 5-7pm here in Ashland in the Grand Ballroom of the Ashland Hills Hotel.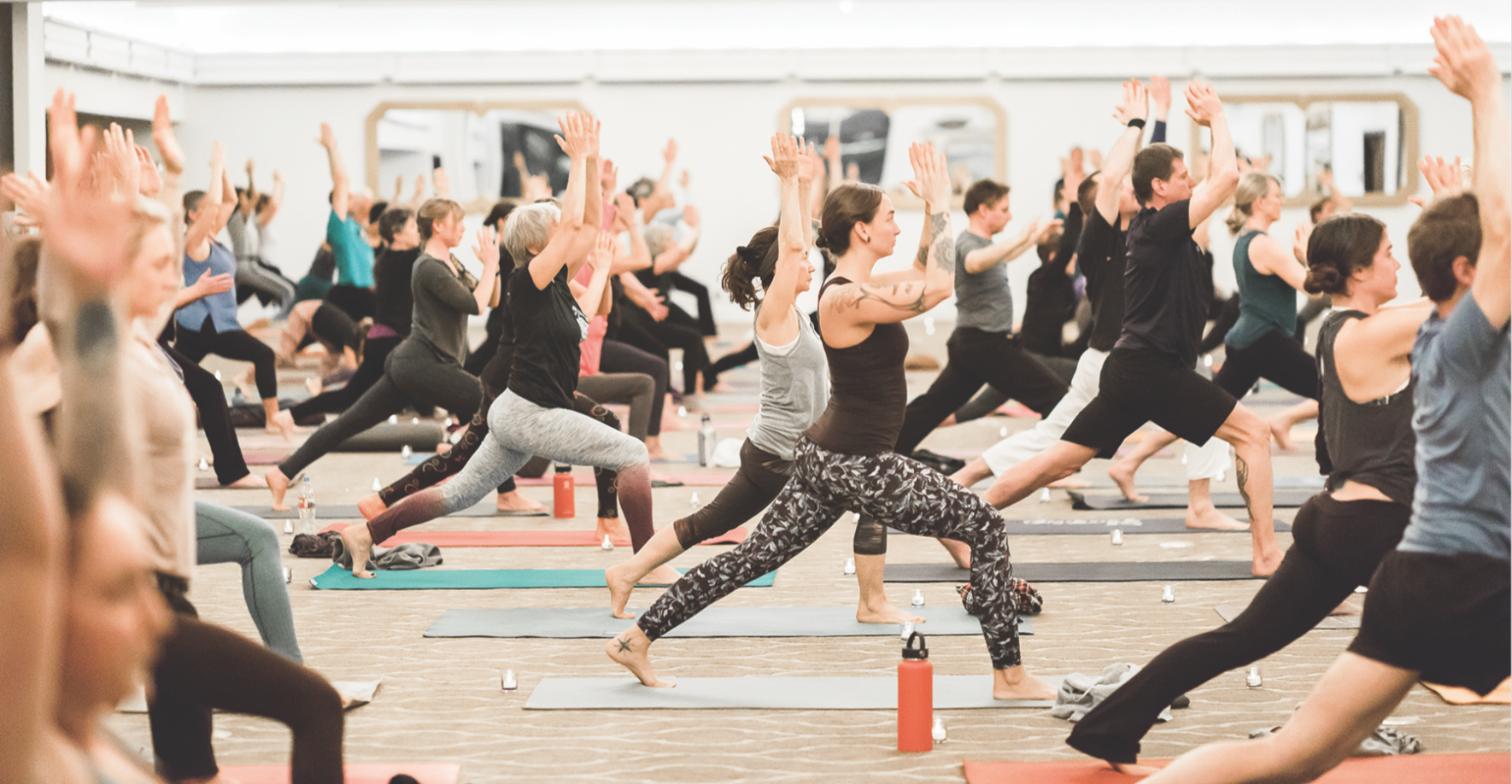 Hi Celina, thanks so much for speaking with us today. Please tell us about the concept of Shine A Light.
Thank you! Shine A Light is an event that exemplifies the act of putting on-the-mat principles into off-the-mat action. The idea is to give yogis a chance to extend the benefits they have personally experienced from yoga to others in our community and beyond. This could happen in many forms. Our avenue is through changing the direction sexual assault is headed, which, in its most extreme form, is sex trafficking.
Please tell us about the event.
Each year, our 12 yoga teachers gather between 150-200 participants made up of their students and the community-at-large for a massive fundraiser. The fundraiser takes shape as a yoga class taught by candlelight in solidarity to end sex trafficking. There's just something about that many people gathering together to do yoga by candlelight for a purpose.
You don't need to practice yoga in order to attend this event! The class will be a basic yoga class with modifications offered to make the class more or less physically challenging.  What you will need is a yoga mat and comfortable clothing.
What's the timeline?
Doors at the Ashland Hills Hotel will open at 4pm on the evening of January 26th, 2020.
4pm-5pm:  Registration and Silent Auction
5-5:15pm:  Guest Speakers and Introductions
5:15-7pm:  Yoga, Qigong, Meditation
What specifically does Shine A Light accomplish?
Shine A Light raises awareness and money for local and national organizations that are making great strides in the sexual assault and trafficking world. Our intention is to help support them financially so that they can spend more time doing what they were designed to do – end sex trafficking.
Last year you raised $47,000. How was this money used to help?
One of the organizations we've been supporting since the beginning is Hamari Muskan, in Kolkata, India. Hamari Muskan's mission is to reduce the incidence of child and women prostitution and flesh trading. They do this by empowering all the children living in the red light area to realize their rights to survival, development, and protection from exploitation and abuse.
At this point since so few adolescents are recovered once they get in, we focus a lot on prevention. We fund Jackson County SART (Sexual Assault Response Team). SART is currently fulfilling a national mandate which requires public schools to teach about sexual assault in K-12. SART begins by teaching young children about good and bad touch, but by middle school, kids are learning how to identify possible sex trafficking perpetrators and friends who may be at risk.
Another program we are working with is the Maslow Project because they support our most vulnerable community, homeless youth. This year we will be supporting the Jackson County Sex Trafficking Task Force, a new task force that has just begun under the umbrella of Community Works.
They are going to be trying to tie together all the organizations that may come into contact with sex trafficking victims. We also support Wake Up, an Ashland organization that provides specific trauma therapy for sexual abuse.
This year we've also added Children of the Night, a privately funded non-profit organization established in 1979 with the specific purpose to provide intervention in the lives of children who are sexually exploited and vulnerable to or involved in prostitution and pornography.
To get a better understanding of the organizations we support, you can check out video interviews that our Development Director, Courtney Dukelow, conducted with some of their Executive Directors.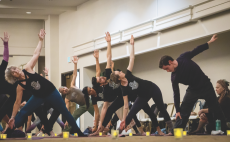 Will there be any changes to the event this year?
Historically, entrance to our event has been $108. This year we want to open our event up to an even bigger community to raise awareness, and we are asking each participant to donate a minimum of  $20 if you register on our website by January 16th or a minimum donation of  $30 at the door. However, we encourage and invite you to participate in our fundraising campaign! You can create your own fundraising page on our website. Let's raise as much money as we can in support of these organizations that are working tirelessly to put an end to sexual exploitation.
The other addition this year will be our silent auction. We decided to add the auction because of the overwhelming response we've had by small business owners who'd like to support us in some way. We've received donations from restaurants, shops, health and wellness practitioners, etc. If you'd like to donate a silent auction item, contact Courtney Dukelow, our Director of Development: courtney@iwillshinealight.org
Originally, you were focused on supporting organizations in India. Now you are supporting organizations locally. Please say more.
Trafficking was already a huge issue in 2012 when Shine A Light first began, but awareness was minimal, and there weren't many local organizations designed to address the problem. Now we know that sex trafficking is the most extreme version of sexual assault. Until we address the problem of sexual assault, how insidious it is, how overlooked and swept under the rug it has been in our society, we'll never end sex trafficking. That means we need to look at the billion dollar porn industry and how it is changing the way our youth see sex from such a young age. Authorities need to understand that prostitutes who are trafficked (90% of all prostitutes are) are not criminals, they're victims. These things ARE changing, and we are supporting the organizations who are we feel are helping to make those changes most efficiently and effectively.
What are the biggest misconceptions about sex trafficking?
The average age that boys, but mostly girls, are lured into into the sex trafficking world is age 12. Many are taken from small towns up and down the I-5 Corridor and brought to work in bigger cities. Portland is nationally one of the biggest hot pockets for trafficked children due to its lax labor laws. The biggest demographic tends to be homeless youth, but adolescents from functioning families are not immune, especially if a child has experienced chronic sexual abuse. They can be identified and tend to be the prime targets of perpetrators.
Please talk about the "Romeo man" and the role he plays.
In the case of young girls, they are screened by young males sent out in search of new commodities. These young males act as charming older boyfriends who have expendable money to lavish on their young victims, promising dreams of running away together. Courting can take up to 6 months in order to convince these girls of their devotion. Once taken to bigger cities, where these girls know no one, they are mentally, emotionally, and physically abused, and the safety of their families are threatened if they don't comply.
99% of victims never get out, what happens to them?
They usually die in the trafficking world, either violently or overdosing on drugs.  The average lifespan of a child once they are forced into trafficking is 7 years.
How can our readers participate and what are the next steps?
You can attend our event or donate to our cause by heading to our website:
www.iwillshinealight.org
Learn More:
Shine A Light
264 Village Park Drive, Ashland
www.iwillshinealight.org
541-778-1746