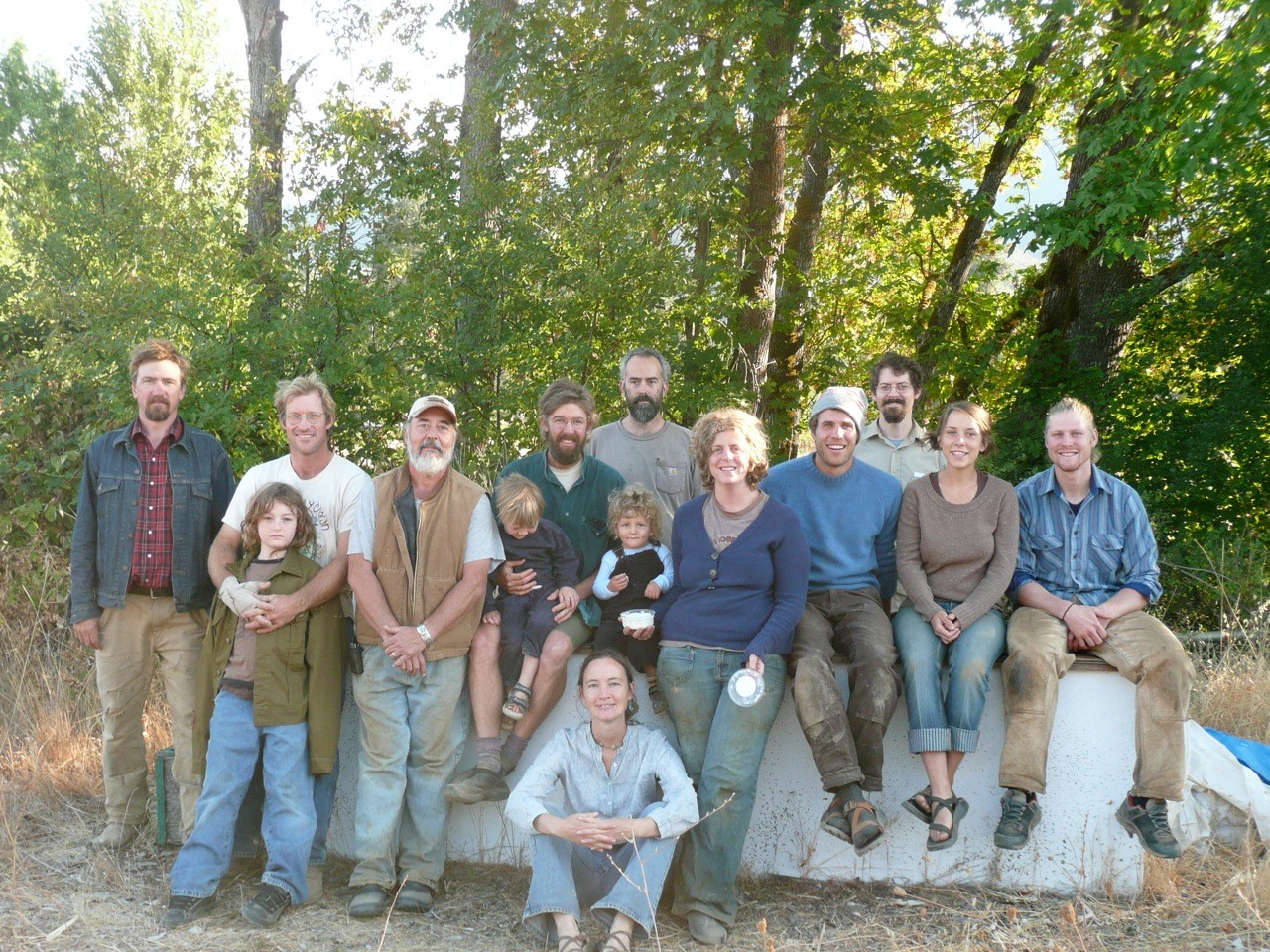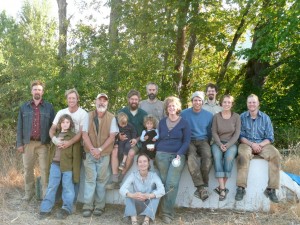 The intermittent creek at our farm is gushing for the first time since we bought the place in 1998. Every other year, I would be delighted by all the spring precipitation.  By mid-July, our landscape looks completely parched and ready for a tall glass of water.   Recently, I have woken up a number of times at night to monsoon-like downpours and worried about melting glaciers releasing excess moisture into the atmosphere. Over breakfast, my husband Tom, who tends to notice silver linings, reminds me that the shifting weather pattern we have seen in our 12 years of farming allows for extended winter production.  I feel momentarily reassured. It's good to have company during the tumult of the early 21st century, which is why we love being part of the Siskiyou Sustainable Cooperative.
Tom and I coordinate the coop's Community Supported Agriculture (CSA) program, which provides boxes of fresh produce from nine local farms to 200 families in the Rogue Valley during the growing season. Every Thursday from June through November, the coop farmers meet at a central spot in Applegate and fill CSA boxes with organic, seasonal fruits and vegetables. The process takes about an hour, and we work together as a well-oiled machine.  Tom and I show up first and lay out all the boxes according to size and drop point location. As the other farmers arrive, we add an ice bottle to each box and then place the produce in according to size, weight and durability.  The lightest or most fragile items, like salad mix, peaches and cherry tomatoes, are gently nestled in the top of the boxes.  Finally, we stack the boxes in our delivery truck, which Tom drives to seven drop points around the Rogue Valley.
I love what happens during the hour of packing boxes each week.  Not only are we creating healthy and beautiful packages of food for our CSA members, but we also have a chance to connect with each other as farmers.  We compare high and low temperatures at our farms for the previous week, talk about what varieties of vegetables are performing best, joke about the state of our respective trucks, discuss strategies for combating certain pests, plan for how to increase CSA membership, and share stories about our kids' latest antics.   We invite our farm interns to help out and engage in the impromptu farmer summits.  Sometimes we discuss the economic and environmental forces that keep me up at night.
Each coop grower brings unique skills and personality to the collective effort.  Matt from Earth and Sky Family Farm can repair most machines, and is occasionally called upon to fix our delivery trailer.  His wife, Aria, loves tracking numbers and acts as our treasurer.  Their farm sits near the bottom of a cold-air drainage, so they are able to grow broccoli and lettuce all summer long.  Josh and Melissa from Barking Moon Farm, are full of innovative marketing ideas and raise delectable root crops that can make a turnip-lover out of the most skeptical eater.  Don of Seven Seeds Farm is a founding member of the coop and a true visionary.  He inspires us with big picture issues like peak oil, global food security, and the importance of biodiversity in our seed stock.  He also throws wild parties.  Ryan of L&R Family Farm keeps us laughing with his quick wit and irreverence for anything sacred.  He is passionate about growing garlic and rotating livestock through his fields to improve soil fertility.  Liz, the other half of L&R gets a certain satisfaction from being the "bad cop" and has thus been designated the coop's quality assurance guru.   Michelle of Sun Spirit Farm, shows up at packout each week with dozens of brown eggs and an ebullient spirit.  Steve from Dancing Bear Farm, also a founding coop member, is the closest thing we have to an elder.  He provides the coop with hearty winter squash and brightly-colored peppers.  Ben and Kristina of Wandering Fields grow perfect, shiny purple eggplants and early-season heirloom tomatoes that delight our CSA members.  Ben has been instrumental in guiding our coop through some tough interpersonal moments with his diplomatic and mediation skills.  Taylor of White Oak Farm and Tom of Wolf Gulch Farm are efficiency experts who frequently brainstorm ways to improve our various systems.  Taylor also grows delicious strawberries, kale and cherry tomatoes.  As for me, I am happiest when we are all together, planning how to grow food through unpredictable weather cycles and enjoying the camaraderie.
We also distribute products from a few other ranches and farms, including Yale Creek Ranch, Full Circle Bison Ranch, Riseup! Artisan Bakery and Mama Terra Goat Dairy.
Get to know us better at our annual spring Farm Day on May 15th at Yale Creek Ranch. Visit our website siskiyoucoop.com for details and directions.