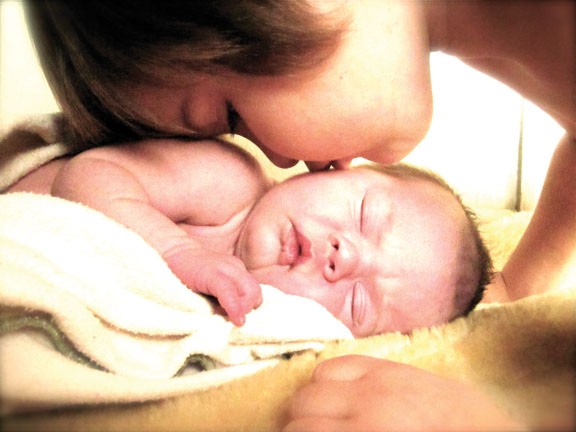 by Laura Roe LDM,CPM and Glennie Feinsmith, LCSW
Southern Oregon Birth Connections is once again creating a Super Event for our Valley! From the group that has brought you The Free Annual Mother's Day Brunch, we now bring you our "Free Fall Family Fair" in the Ballroom at the Ashland Springs Hotel.  We are offering the Rogue Valley an opportunity to learn about the wealth of Resources for Fertility, Pregnancy, Parenting, and Families, which are available for you.
There will be 50 plus vendors and practitioners to from which to learn and buy products. There will be free gift bags filled with family friendly goodies, incredible raffles, free kids activities, a free talk exploring the options available to you if you are on OHP, and free demonstrations on diapering and baby wearing.
As a highlight to this event we have organized two panel discussions on topics near and dear to all our hearts and minds. "Vaccinations" and "Sex after Pregnancy."
Are you wondering what the right choice is for your family concerning Vaccinations? Hear from the experts and get truly educated on all sides of this issue.  The Panel will include our own Bonnie Nedrow, a Naturopath, our own Jennifer Margulis the author of the bestseller "The Business Of Baby," a public health official, an MD, and the author of the provocative "What About Immunizations?"… All are specialists in this field and bring very diverse opinions and facts to the discussion.
Are you missing the sexual intimacy with your partner since your baby was born?  Are you not sure how to rekindle the fires of your intimacy? Wondering where to go or who to talk to about this very personal part of life? Our Panel on "Sex after Pregnancy" will answer these questions and much more. Our own Joy Hosey and Glennie Feinsmith will be joined by Brenda Johnson from Love Revolution and by the author of the new best seller "Hump" to answer these questions.
We expect these panel discussions to sell out. Seating is limited. Tickets can be purchased in advance for a nominal fee of $4.00 at Growing Green Baby on Pioneer St. or $5 at the door  (if available).  Come and Join us on November 3 from 10am – 4pm at the Ashland Springs Hotel, 212 Main St. in Ashland.  Free to All!