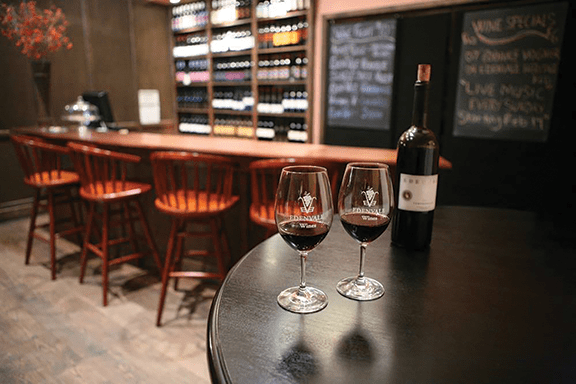 As we continue through this inferno we are calling summer, our palates are changing as we look for something refreshing and thirst quenching to soothe us from the sun. When the day threatens us with triple digit temperatures, I turn to my dear friend, Sangria, to beat the heat.
Sangria, a wine cocktail of sorts, is a classic drink from Spain and Portugal. Sangria recipes can vary but will contain some form of the following – wine, fruit, a sweetener and brandy. Some may elect to swap the brandy for seltzer water or 7Up. Because of the varied recipes, Sangria can fluctuate in alcohol content and can range from a refreshing all-day drinker at 4% ABV to a more intoxicating 15% ABV. When it comes to making your own Sangria, use flavors that you enjoy, mix it up to create unique flavor combinations, or raid your fruit basket and use ingredients you already have on hand. If you are looking for a little help on getting your Sangria Recipe started, here is a recipe for one of my favorites.
Sangria Blanca
1 bottle Edenvale's White Rabbit
(available at Edenvale Winery in Medford, Edenvale Enoteca in Ashland, and Shop'n Kart in Ashland)
4 shots of brandy
1 cup peach nectar
2 ripe peaches roughly chopped
1 ripe nectarine roughly chopped
1 lemon cut in wheels
2 lime cut in wheels
1 cup blueberries
5 basil leaves julienned
In a large pitcher, combine brandy, peach nectar, basil, and fruit only using half of the limes. Stir to incorporate ingredients. Top with White Rabbit and cover for a few hours in the refrigerator. Serve in your favorite glass over ice and garnish with a lime wheel.
If you are not in the mood to make your own, Edenvale's winemaker, Ashley Campanella, has done the work for you! Ashley combines red wine with peaches, oranges, blueberries and pear brandy to create a semi-habit forming concoction. Served on tap and in 1.5L Astropouch, you can fill up a growler or pick up a pouch to go or relax with a glass at either Edenvale tasting room. Edenvale's tasting rooms are open 7 days a week and located at 2310 Voorhies Road in Medford and 17N Main Street in downtown Ashland.
Established in 1999, Edenvale Winery is a premier family-owned winery located on the historic grounds of Eden Valley Orchards in southern Oregon's Rogue Valley with a second location, Enoteca by Edenvale, located on the Plaza in downtown Ashland.  We make handcrafted wines that express the earth of the region and the passion of our winemaker. We take an old world approach to our winemaking with an extensive barrel and bottle aging program creating complex and intricate wines for our guests.