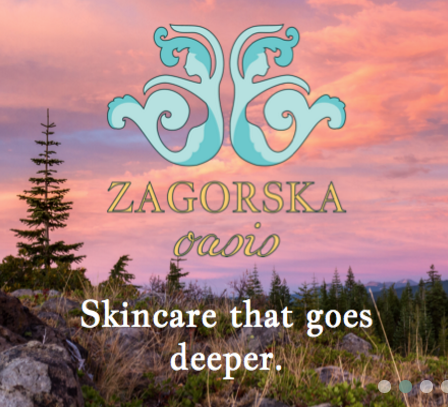 The following tips will keep your skin healthy and glowing all summer long!
Exfoliate to remove dead skin cells. Alternate a gentle facial scrub with an AHA mask. Your pores will appear smaller and your serums will be more effective.
Cleanse using a moisture-rich cleanser to combat dry air. Now is a perfect time to begin using the oil cleansing method.
Hydrate with a hyaluronic acid based serum to help draw moisture into thirsty skin.   Don't forget to hydrate from within, as well!
Moisturize with an oil-based product after using your hydrating serum or primer to seal in moisture.
Protect from environmental stress and UV damage with antioxidant-rich treatment products that also give sun protection. Avoid chemical-based sunscreens.
Give your skin a boost with damage repair. A good ferulic acid serum will do the trick.
Feed your skin with a superfruit or green superfood mask to keep it nourished. If you have acne or oily skin, try a Dead Sea mud or activated bamboo carbon-based mask.
Lastly, try a hair and body oil to keep your hair tamed & conditioned, to treat cuticles or rough patches of skin, and to condition your eyelashes and brows for optimal growth!
Experience our organic line of skin care made in-house at Zagorska Oasis Spa & Salt Cave! We have everything you need for beautiful summer skin!
We are located at 111 E Main St, downstairs from Sew Creative. Check us out online at ZagorskaOasis.com, or call 541-810-8877 for more information.