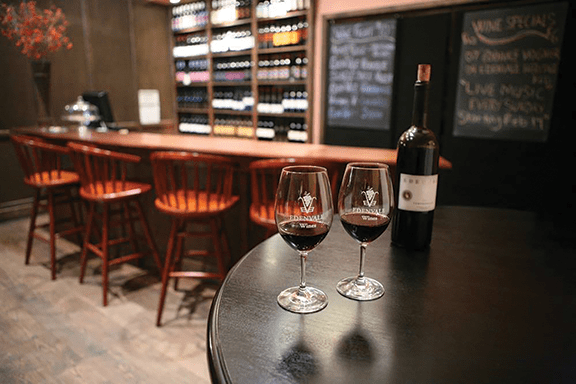 Enoteca
Tempranillo: The Background of a Southern Oregon Staple
Tempranillo is becoming a varietal that is showing up more and more in the vineyards and cellars of Southern Oregon Wineries. But how much do you really know about this up-and-coming Rogue (and Umpqua) Valley varietal? Today I will try to give some insight into the varietal that is stealing the hearts of red wine lovers everywhere.
Tempranillo, the benchmark varietal of Spain, is widely planted throughout the country and making a name for itself in many other wine regions across the globe. Often referred to as Spain's noble grape, Tempranillo is the dominant varietal in the wines from the Spanish regions of Rioja and Ribero del Duero. The varietal is thought to have gotten its name from the Spanish word temprano meaning "early" due to the varietal's tendency to ripen earlier that the other red varietals grown in the same region.  
Unlike the United States, who is a little loose on wine label verbiage, most European wine-producing countries have regulations for terms put on a wine label such as the use of the word Reserve. To better understand Tempranillo, it is important to look at Spanish labeling requirements and the different aging laws/categories of the wine. There are 4 aging levels for Spanish wines that deal with the length of time spent aging in barrel as well as in bottle:  Vin Joven, Crianza, Reserva, and Grand Reserva.
Vin Joven

is the youngest of the four. With little to no time on oak, this wine is meant to meant to be consumed young, which is why we rarely see it in the US.  

Crianza

is the next step up. Requiring at least 2 years of aging (at least 6 of those months on oak), Crianza tends to be a more fruit-driven wine.

Reserva

is third in line and requires 3 years of aging (at least 1 year on oak), making this wine richer and rounder in flavor.  

Finally,

Grand Reserva

requires 5 years of aging (at least 2 years on oak,) and is the richest and most luscious of them all.
Tempranillo is a versatile grape. Historically that grape was planted in climates that were a bit cooler to create a red wine with lots of spice and racy acidity. However, this grape can stand up to the heat and thrives in climates that can reach triple digits during the day but drop in temperature at night. This is why the varietal has taken off in wine regions in Australia and California and is making a name for itself here in Southern Oregon.
Established in 1999, Edenvale Winery is a premier family-owned winery located on the historic grounds of Eden Valley Orchards in southern Oregon's Rogue Valley with a second location, Enoteca by Edenvale, located on the Plaza in downtown Ashland.  We make handcrafted wines that express the earth of the region and the passion of our winemaker.  We take an old world approach to our winemaking with an extensive barrel and bottle aging program creating complex and intricate wines for our guests.
Enoteca
17 N Main St.
Ashland, OR 97520
(541) 482-3377
Check out their website here