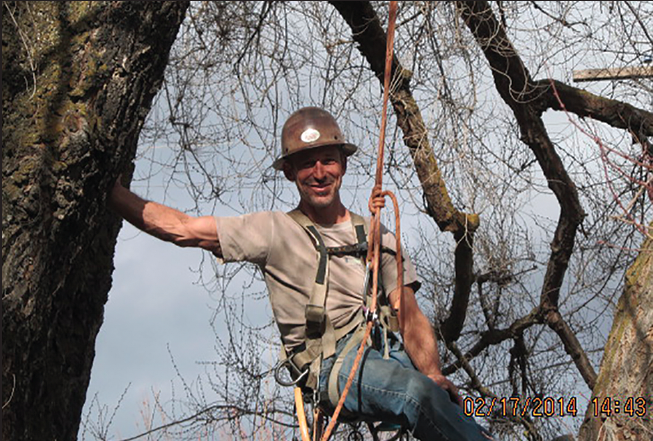 2020 is a year we will never forget, that is for sure! Whew, we all need a break!
This is the time of year when our beloved tree's are preparing for a long winter vacation, they could use a break as well.
Going to idle is what they do now and are tired from all the work they do all growing season. Manufacturing food, flowering, setting fruit, pushing and pulling water and nutrients, resisting wind and gravity would make anyone tired!
The best time to prune conifers such as pines and firs (Douglas included) but fruit tree pruning are best left to Feb/Mar of next year.
Also NOW is a great time to do ground work, i.e. root collar excavations, mulch and aeration.
The boring beetle families are grounded this time of year, hence conifer pruning is appropriate, but pruning of deciduous broadleaved trees will be open injuries until next spring's rev-up.
Many are preparing for fruit tree spraying as well, stock your shelve with soluble kelp, you can't over-do kelp (rhymes with help).
This is the best time to study scaffold structure as those pesky leaves can't block the wonderful view that winter provides!
It is also a great time to see the ill effects that the malpractice of "topping" does to a tree.
Late fall has to be the best time to plant as soil is moist, weather is cool, and the trees are in effect, idling…
If you haven't started acorns on their life journey yet, you had better get on that, pronto!
Feel free to carpet bomb the burn scar with as many baby trees where applicable, we can cull later, and we desperately need all we can muster for the down the road times.
Let's make 2020 the mother of all tree planting years, so as time goes on we can look back on it with positive spin!
Thank you all for supporting my small business this year, I know it has been a kind of bummer year, but the beauty and miracle of trees helps everyone in one way or another. Visit a nursery, and don't forget to visit the local forests for inspiration.
Give your tree a hug for me, and as always, plant high and often…