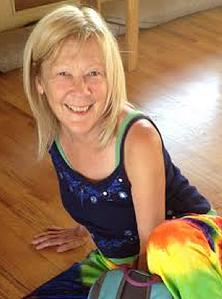 The Feldenkrais Method® will enhance your ability to move with pleasure, freedom and ease, through re-patterning your brain and body.
I think of the Feldenkrais Method® as safe, fun "puzzles" for the nervous system and brain. Each is designed to help you remember, learn and create new patterns of behavior — what a great way to begin the New Year!
In private lessons or classes, students are involved in their own process of learning. How big, how fast or how "good" you do the movements is irrelevant.  The more you can relax and enjoy the exercises for the pleasure of doing them and learning, the more you will gain from them.
The Feldenkrais Method® helps people of all ages learn to move more easily.
Research is showing how your brain changes as it learns. Scientists call it "neuroplasticity"— the brain's extraordinary ability to acquire more efficient patterns of movement and function if given the right environment. Nothing creates that environment like The Feldenkrais Method®, and Awareness Through Movement exercises. Feldenkrais generates the precise conditions that access the intelligence of your nervous system, so you can learn and function at your best through novel, unusual movements  that allow you to observe how you move, notice unnecessary tension, and improve overall coordination.
The Feldenkrais Method® has helped musicians, dancers, actors, students, seniors, children and individuals with special needs—anyone seeking to improve awareness in their quality of movement and life. In classes or private sessions, you will learn to:
•  Repattern to age with grace
•  Ease pain and chronic discomfort
•  Improve posture, balance and stability
•  Aid in recovery from injury or stroke
•  Increase energy and stamina
•  Sleep more soundly
•  Achieve higher performance
•  Reduce stress and fatigue
•  Improve brain function and concentration
•  Move with ease in everyday activities
Moshe Feldenkrais defined health in terms of resilience, stating:
"Health is the capacity to recover from shock, the ability to overcome obstacles, the capacity to live one's dreams." He also believed "Through awareness we can learn to move with astonishing lightness and freedom – at almost any age – and thereby improve our living circumstances, not only physically… but emotionally, intellectually and spiritually."
As a Feldenkrais teacher, my intention is to enhance personal empowerment, self-exploration, and awareness in every student that I work with. I wish to serve community through Feldenkrais education in a way that will "unfurl wings" so that one can "fly freely" and continue in life's journey with joy!
For more information and a video showing the Feldenkrais Method® in action, visit our website here or call me at 541-936-7274.
Look for my interview in the February 2016  issue of Locals Guide!
Moondance Forest
(541) 936-7274