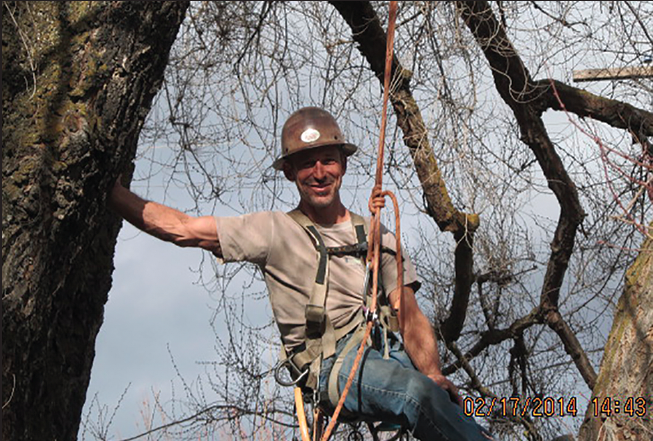 If I had a dollar for every time someone said "I LOVE Madrones!" I would probably never have to climb another tree, ever. I can only think of one person who didn't like Madrones, so meh, whatever…
We love Madrones, but the caveat is, well, Madrones don't like us. Not us as in you and me, but the things people do to their immediate environment. They are super sensitive to changes in soil grade, compaction of soils surrounding and encompassing the root zone, irrigation (especially lawns) and mechanical damage to roots, root collars and stem/s…
Just a short hop north on I-5 to Valley of the Rogue State Park has the biggest, best example of a truly massive perfect Madrone you will ever see! Just 100 yards left of the kiosk that defines the entrance of the camping area there is a parking area. Park there and start looking around, it won't take long to spot it, I promise!
I'll bet I drove by that tree a hundred times before I realized it for what it is.
A couple of my arboreal brethren and I visited and measured it and the stats are as follows:
Stem diameter at 4.5 feet up— 21 FEET!!!!
Height— 70 feet!!!!
Canopy spread— 101 FEET!!!!
Now that is one big puppy, but the real kicker is, the tree is,in a word, perfect!
I don't mean perfect-ish, I mean perfect.
There are picnic tables around it and if you can ignore the roar of I-5, a great tree to have lunch under. Bring a camera, she really likes having her picture taken. See if you can find the big grafted limbs up in the canopy. Enjoy!