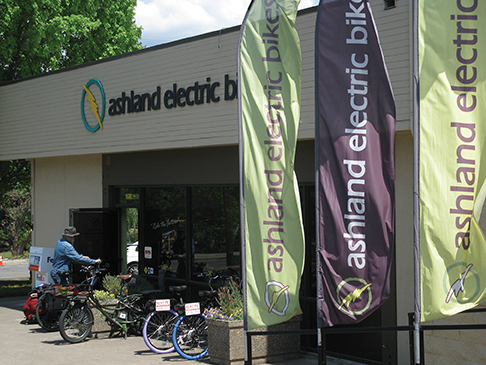 The weather is frightful on this early winter day here in Ashland, and our country is in turmoil the likes of which we've never seen before, but the future always holds promise and potential. Brighter days will come and a higher order in all things is assured. At least that's my personal worldview. Let's hope it holds through these next few months!
What I can tell you with absolute certainty is that exciting things are happening globally and nationally as pertains to bikes in general and electric bikes specifically. Everyone in the industry is very optimistic about what 2017 has in store for us all. New bike designs, improved technologies, and higher quality standards are leading the way. In terms of other noteworthy developments here are a few:
Britain has seen a 20% jump in ebike sales over the past twelve months bringing totals to about 25,000 bikes. Analysts say that the real boom is set to unfold over the next two years. Germany is leading the charge with sales already topping 500,000 bikes per year. Surely the US must be close behind, yes? As an interesting aside, John Deere has just introduced their first fully electric tractor.
The United Nations is suggesting that 20% of all national government transportation budgets should go to walking and cycling projects. Baltimore has a new bike share program and 40% of the bikes are electric. UPS has started a test pilot delivery program in Portland using an electric three wheeler. Marin County Police have added four electric bikes to their fleet of vehicles.
Clearly the way forward is tilting heavily toward electric power replacing fossil fuel burning options. With the addition of electric assist, bicycles are playing an ever greater role as a transportation solution. All this bodes well for a cleaner greener future for everyone. Imagine a world with clean air, clear water, and healthy food for all. No matter which side you lean toward politically, let's hope we can all agree that this is the way forward.