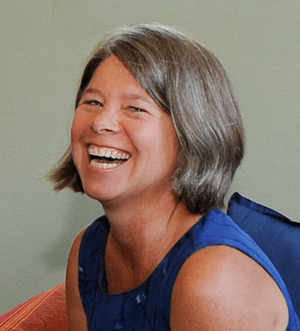 As we sit and watch the seasons go by, the days turn into months, and the months turn into years, it all happens so fast; probably because of the massive and rapid change happening all around us. Do you remember when we didn't have cell phones? How about the days before email, Facebook, and Google calendar? And these days it seems that hopping onto a plane is as commonplace as taking the Greyhound bus was when we were kids.
Certainly, progress has brought us convenience and widened our world, but there is a price to pay. More stress, for starters. Perhaps most impactful is the increase of chemicals and radiation we are exposed to every day, and can't avoid, even if we try. These exposures can keep us from feeling really good every day, by negatively influencing our moods, our mental clarity, the quality of our sleep, and our energy and vitality. They can burden us with aches and pains, and many other symptoms. Research is also warning that these factors are playing heavily into our escalating rates of chronic illnesses such as obesity, diabetes, and cancer.
Right now, and probably until the rainy season starts, those of us in Southern Oregon are breathing smoke from nearby fires. Those with asthma, allergies, the very young, and the very old, are hardest hit, but all of us have to deal with it. And it's not just the smoke, it's also the chemical retardant (ammonium phosphate used by the forest service to dampen the fire). Retardants kill fish, contaminate aquifers, and fertilize noxious weeds. What does it do to us when we breathe it? Studies show a significant decrease in lung function for workers exposed occupationally. No doubt sustained exposure affects everyone negatively.
So, what can we do? How do we protect ourselves and our families from these rising risks? Here are a few tips to get healthier, stay healthy, and live well in a toxic world:
For smoke exposure, take N-acetyl-cysteine and milk thistle.
Drink plenty of filtered water.
Make sure you have at least one bowel movement daily.
Take your shoes off when you go indoors so you don't track in chemicals.
Avoid food from cans unless they say BPA free.
Eat organic foods when available.
Check out the Environmental Working Group (ewg.org) for the clean 15, the dirty dozen, cleaner fish, and many other resources.
Do periodic cleansing and detoxification to remove the toxins you are exposed to.
We can't entirely avoid the toxicants of today's world. But we can take empowered steps to reduce their impact so we can live a healthy, vital life.