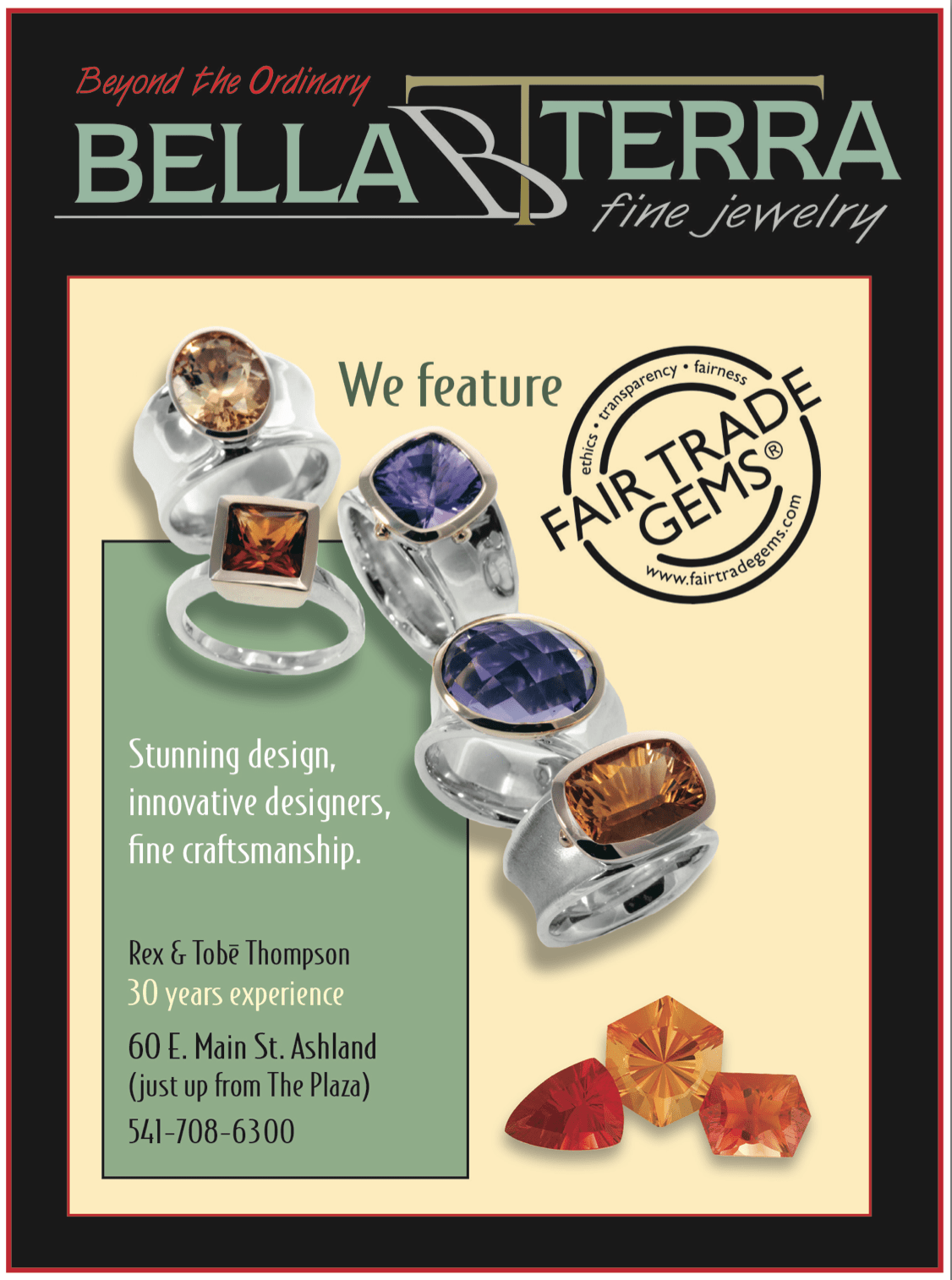 The Fair Trade Gems initiative is the brainchild and passion of jewelry business owner Eric Braunwart. Braunwart imports large amounts of rough gem material each year for cutting and polishing in his Southern Washington workshop. His aim is to make certain the people who mine gems and the earth from which they are removed are treated with respect.
Braunwart requires his world-wide mining partners to agree to support his company's efforts to safeguard workers, the environment, and the integrity of the gems they produce. His is the first gem cutting/jewelry manufacturing company to join the Fair Trade movement. "I would like to encourage other companies in the jewelry industry to join us," Braunwart says. "This is what romancing the stone really means."
Under Braunwart's Fair Trade Gem protocols, gems are closely tracked from mine to market to ensure that every gemstone has been mined and subsequently handled according to strict guidelines. These guidelines include environmental protection, fair labor practices, and health and safety standards. In addition, a tight chain of custody ensures that the transfer of goods and payments are handled in a legal and transparent manner eliminating the possibility of gems being diverted to support terrorist groups or unethical behavior.
The fair labor practices component of the protocols require mining and gem cutting operations to employ only workers of legal age, offer pay that is equal to or greater than the local standard or minimum, set reasonable working hours, and offer equal opportunity for employment and advancement.
Environmental protocols require that mining is conducted in a manner to protect streams, watersheds and ground water from all forms of pollutants, to minimize destruction of plants, wildlife and habitat to the lowest degree possible and to reclaim and replant all land once mining has been completed.
Fair Trade Gems also extends direct protection to the consumer. The tight chain of custody ensures that the origin of the gem is verifiable, synthetics or imitations can not be introduced into parcels of natural gems and gems have not be subjected to undisclosed enhancement. The program also includes promotion of cultural diversity, public education and industry accountability. Braunwart wants customers to feel comfortable that the production of gemstones and gemstone jewelry can provide opportunity and increased prosperity for workers in developing nations. At Bella Terra Fine Jewelry we are extremely proud to offer Fair Trade Gems.
Comments