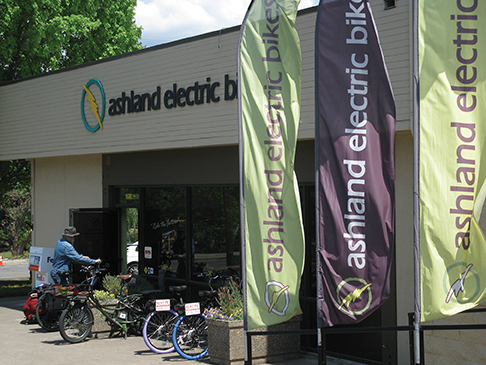 Lately, we're getting more and more questions about the various online options for purchasing an electric bike. As with all things these days a new bike can be on its way to you with a few simple clicks. The choices are intoxicating, the performance promised is titillating, and the prices seem almost too good to be true. So, what's not to like about this picture? I'll explain.
For starters, any company will sell any buyer any bike they want whether it's well suited for them or not. When you come to see us we spend considerable time talking together to determine what kind of electric bike is the best match for you. Not all bikes can be all things to all people. It's so important to have someone knowledgeable help you pare down your choices to just the bikes that will actually perform in the way that you want and need.
Next, online performance claims can be worlds away from the actual capabilities of a bike. We see it again and again – bikes with lower voltage batteries, small motors, and/or single speed gearing that claim to be able to do the work of bikes double or triple the price. "Wow, look how much money I can save if I go with these guys! I'll have my neighbor's kid put it together and I'll be good to go." Maybe so – if you're lucky.
Every bike needs some adjusting and tuning right out of the box before it's truly ready to ride. Electric bikes are heavier, they travel faster more of the time, and therefore it's essential that they are properly set up in the beginning and maintained throughout their lifespan. Safety cannot be conveyed over the phone or via text or email. Hands-on inspection and servicing are tantamount to your bike's longevity, performance, and safe operation. The availability of parts is absolutely essential as well. Your bike is only six months old, the controller has gone up in a puff of smoke, and nobody in the U.S. carries the replacement part? Oh no, tell me it isn't true!
If you're a parent can you imagine the folly of an online "virtual babysitter"? Some things just need to occur in a live, face-to-face, tangible manner. If you're ready for an ebike, please visit a knowledgeable bike shop with experienced people who can steer you onto the right bike for you that's durable, safe, and delivers the performance that's promised. Let us help you keep the bike running smoothly throughout the years as well and yours will be an experience that is SO good because it IS true. Enjoy the ride!