Dr Casey Frieder
What Patients are Saying About Their Experience With Dr. Casey Frieder, DC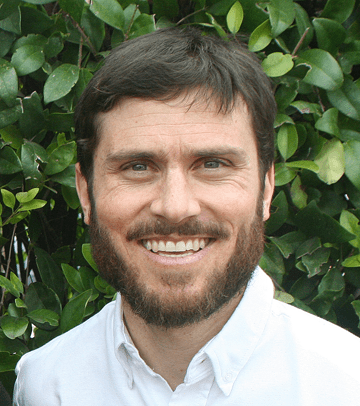 "Thank you, thank you Dr. Casey Frieder! I must admit I was apprehensive of chiropractors before seeing Dr. Frieder, but those fears quickly diminished after our initial meeting. His thorough knowledge of the amazing human body quickly helped me recover from a nagging sports injury. I also left his office with techniques on how to maintain a healthy active lifestyle. I will continue to recommend him to anyone looking for more balance in their life." –Marisa D.
"Casey is a skilled practitioner, whose warm personality makes injury rehabilitation a lot less painful! When I tore a ligament in my knee while skiing, Casey had me back running in just a few months." –Donnie Maclurcan Ph.D.
"I have only great things to say about my sessions with Dr Casey. I recognize in every session how thorough and skilled he is in his expertise. I am impressed each time we meet how eager he is to find the root of my challenges and make a significant difference, both in session and with recommended work I can do at home. He is a dedicated health practitioner who is valuable to our community. My body has made significant progress in a brief time with him, and I trust it will continue to do so. Thank you very much for your care and skill, Dr. Casey." –Alaya Mudita Ketani
"Dr. Frieder has helped me immensely in dealing with some significant health issues. He has exceptional knowledge of how the body works, and a veritable arsenal of tools and techniques for helping to reduce pain and restore the body to proper functioning and optimal health. I would highly recommend his services to anyone looking for solutions to injury or chronic pain." –Alan S.
"Dr. Frieder's chiropractic care is top-notch! He is brilliant, skilled and intuitive. I appreciate his holistic approach to chiropractic. He only adjusts when necessary, and incorporates other methods such as his BioEdge tool, active release technique and exercise education, to support his treatments. After struggling for months with a hip and knee injury, Dr. Frieder was the first practitioner to give me relief, and now, after just a few visits, my injury is nearly gone. I have 100% trust in Dr. Frieder's chiropractic work and I'd recommend him to anyone!" –Jenny Spears, LMT
"Great experience with Dr. Frieder.  He has exceptional care and concern with his approach.  He is very thorough and I have great results from my treatments with him.  I highly recommend him, he is a very skilled practitioner and he has a healing touch. He takes the extra time to help with tissue work before adjustments which has given me incredible results.   He is an incredible chiropractor and great caring person." –Brian Patridge
"I was referred to Dr. Casey by my physician when my low back went out. I arrived at his office in crippling pain, and within hours was able to sit, stand, and walk normally. I tell everyone who asks that he is a miracle worker! Since then, I have continued to see him for another injury in my neck and shoulder. Casey is friendly, professional, and immediately puts a patient at ease. Even my husband, who hates going to the doctor, had a great experience with Casey after seeing him for a stiff neck." –Deirdre P.
"I have been seeing Dr Frieder for several years in an ongoing maintenance capacity for lower back and neck problems.  I began with these issues 30 years ago and they went unimproved until I started chiropractic treatment and now I am virtually pain free.  Casey is very good to work with as he is very open, listens well, and will spend the time to educate me when I have questions about how and why." –Tony F.
"I had heard of Casey through a friend who's a triathlete. Casey is also an athlete and has a deep understanding of both the structural and nutritional elements of keeping the body at peak performance. He helped me work through a hip injury that I had been struggling with for over a year. I'm back to riding my bike and feeling great." –James Haim