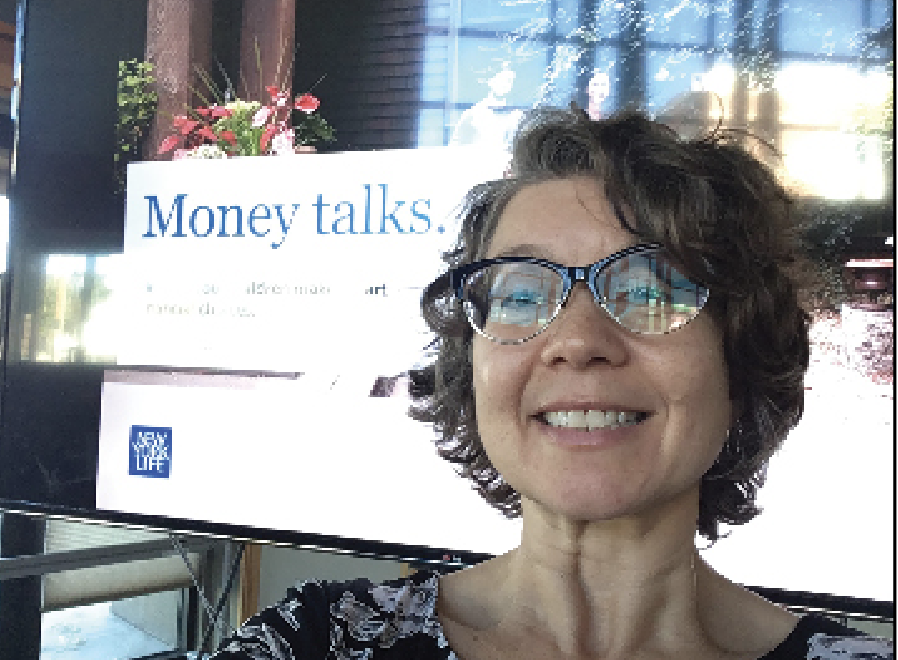 As a young woman, I watched my mother take over the helm of our family's financial destiny because my father was, by her calculation as a 20-something mom of two daughters, going to be retiring at the same time my sister and I would be going to college. She'd put her college on hold to care for her own ailing father, and then she married my father, who was 25 years older than her.
Together they created a plan in which she'd go to law school and work her way up the lawyer ladder to create the financial stability that could sustain two kids in college, a retired husband, and a good quality of life for us all.
The plan worked – though my father died before she reached the penultimate success of her career: becoming the longest-serving chief judge of the district court in Detroit, Michigan.
Having such a determined mother has shaped who I am as a woman – and it has made me very passionate about helping women. In my field of financial services, I see my role as an educator. When we are informed, we can make the best choices for ourselves and our families.
When I read about how the pandemic has affected women harder than men1, I am reminded of an article entitled "Off-Ramps and On-Ramps: Keeping Talented Women on the Road to Success."2 In the study behind this article, women step on and off the ladder to success to raise children more often than men.
The article goes on to report that happiness in the workplace matters more to women than men. Women are committed to quality.
In 2020, we add to these details the fact that someone has to online-school the children, and we have a potential recipe for women's careers stalling or slipping backwards.
But I am hopeful. I know in my bones that women will persevere. Women have a resiliency that rises from somewhere deep inside – like my mother's early foresight – and we, like the recently departed singer Helen Reddy sang in her song, "I Am Woman," are strong, we are invincible. Hear us roar.
"Plan for what is difficult while it is easy." Sun Tzu3
Catherine Greenspan, Agent, CA Ins. Lic. # 0N02048 New York Life Insurance Company. To learn more about the information or topics discussed, please contact Catherine Greenspan at (541) 840-1704 or cgreenspan@newyorklife.com or 149 Clear Creek Drive, Suite 105, Ashland, OR 97520.
1https://www.usatoday.com/story/news/politics/elections/2020/08/03/coronavirus-pandemic-sets-women-back-amid-unemployment-child-care-crisis/5573123002/
2https://hbr.org/2005/03/off-ramps-and-on-ramps-keeping-talented-women-on-the-road-to-success
3Sun Tzu. AZQuotes.com, Wind and Fly LTD, 2020. https://www.azquotes.com/author/19687-Sun_Tzu, accessed October 09, 2020.