Do you own a vacation rental, cottage, cabin, mother-in-law's quarters, or second home that you are renting? Are you running at 90% occupancy? Are you either too busy or simply unable to navigate the required steps to fully optimize your reservation booking?
Introducing AirHop LLC, a locally-owned company owned by long-term Southern Oregonian Daniel Perry. Building upon his more than twenty-five years here in Ashland, Daniel weaves together his love for Southern Oregon, hospitality, and reservation management to fill your empty spaces and keep them full! Currently representing over fifty-five properties, AirHop prides itself on a 90% in-season,occupancy rate… an increase of more than 40% in comparison to your average do-it-yourself managed property.
Holding a near five-star rating on sites such as VRBO and Airbnb is no easy accomplishment, and in today's interview I meet with Daniel and his team to learn more about the secrets behind his success of running Ashland's most sought-after vacation reservation company.
Of course, if you prefer to continue booking your own reservations, browsing between endless sites all the while keeping up with your busy day-to-day. only to remember at dinner that you forgot to take the reservation you made at noon off VRBO, then help yourself.
AirHop is here to help you keep your rooms full with great customers who will return to stay with you year after year!
First of all, congratulations Daniel. Every time we talk it seems like you have a new and exciting development at hand. It's been exciting to hear about your continual success and to watch your portfolio of properties grow. Where are things currently standing?
Thanks for the congratulations.  It's been a stunning last two years!  After the success of being the general manager of Ashland's most sought-after bed & breakfast, the McCall House, and increasing sales to record numbers, I saw a business opportunity to help grow smaller properties in the area, to the same level of success.  I simply started this idea with managing the reservations for six cottage properties, all owned by local friends and business acquaintances.  We spent this first year really developing our program based on these properties.  Once we felt the program was in place we began our growth.  As of today, we manage the reservations for more than fifty-five properties in downtown Ashland, Southern Oregon's Wine Country, many of the premier cabins at Hyatt Lake, and most recently for a number of ocean view properties in Brookings.
Daniel, to be clear you are NOT a property management company. You are a reservation management company. Please explain the difference.

There is often confusion between the two.  Simply said, our owners are responsible for their properties, including the insurance, maintenance, and cleaning or providing housekeeping.  AirHop provides a reservation program that maximizes our client's exposure on more than fifty websites while also providing a source for maintaining continual property price analysis, yield management (seasonal, weekend, holiday and event pricing), local and international marketing, accounting, and, most importantly, the offering of a local concierge service.
AirHop has very clearly defined the types of clients and the types of properties that it is best suited to work with. Please tell us about this.
Typically, our clients fall into one of three categories:

Our clients have a property but are not able to fully market it. They are very much interested in maintaining it.

This type of client may not have the technical skill set required to market and navigate the myriad of websites to properly maintain an occupancy which is profitable.

Our clients are busy with their lives, personally, professionally, or both. They want somebody to manage reservations and it is worth it to them to pay for the service because they value their time and freedom from having to respond to reservation requests on the hour, seven days a week, 365 days per year.

Finally, our clients are forward-thinking investors, who are actively seeking, purchasing, and developing properties specifically used as vacation rentals.  Properties that meet both the legal and physical characteristics of this type of vacation property can earn three to five times more than the same property being used as a long-term rental.
Daniel, it seems that the mission behind AirHop is pretty simple. Get the rooms filled with great customers! How are you going about accomplishing this and then how do you keep your customers coming back year after year?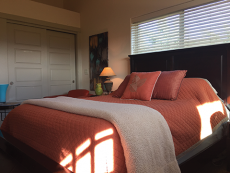 Often, when someone thinks about marketing their vacation rental, they think about posting a local ad, building a personal website, or perhaps putting this property on a site such as VRBO or Airbnb.  AirHop allows our clients to step back from managing multiple reservation calendars and markets their property not only to VRBO and Airbnb, but to major commercial sites including Travelocity, Expedia, Kayak, Orbitz, and more than fifty websites internationally.  Suddenly a small property is visible locally, throughout the US and Canada, and worldwide, including the very active travel markets originating from the UK, Europe, Asia, Australia, and Central and South America.

Attracting and keeping quality guests, returning time and time again, starts with the reservation. While most reservation companies have an average response time of twenty-four hours, we have a response time that averages less than three hours.  Reservations are a race, and the faster the response, the more likely the reservation will be made and guests appreciate this quick response.

Throughout our guests' experience, we are in contact, offering full concierge services.  This includes arrival information, driving directions, and our promotion of local companies and area attractions.

Finally, we know how important stellar reviews are to the guests looking for a place to stay.  We encourage guests to leave reviews and offer constructive criticism.   In just six months, we have more than 350 reviews, with an average rating of 4.9 out of five stars.  More than 260 of these reviews have a perfect five star rating in the areas of Overall Value, Location, Cleanliness, and AirHop's Communication with the guest.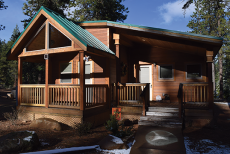 What are some ways AirHop is going above and beyond to meet customer expectations?
There are national companies that offer reservation management services. AirHop offers all the same services, but then expands that service! As long-time locals in Southern Oregon, we act as local concierges to our guests.  We direct them to the best restaurants, plays, events, festivals, wineries, tours, hiking, rafting, and more that Southern Oregon has to offer.

This is a huge benefit to both the guest as well as the property owner as it encourages repeat stays.  In just our first full year, we have had many guests that have returned two or even three times and have also recommended their family and friends, not only to the property they stayed at, but to AirHop and the many properties we represent.
Daniel, you not only understand Ashland, you truly love Ashland. Please say more.
We are local. What we offer is a much more intimate experience for guests.  We are out-and-about… touring, exploring and constantly involved in the local community, both in Ashland and throughout Southern Oregon.  We experience what's available in Southern Oregon and then relay this experience to our guests. We are giving our guests, really your guests, the best recommendations.  Much of what we offer to guests is based upon the amount of time that I've lived here. I live a tourist life. I spend a lot of time.. some would say too much… at local restaurants, and attending live performances and plays.  I love to be outdoors, camping, hiking, rafting, and exploring local history and wineries. The reason this area attracted me is the same reason guests visit… to experience the paradise that is Southern Oregon!
As part of AirHop's business you are also providing visitors to Ashland with custom tours. You have also partnered with LocalsGuide to provide mobile and kiosk visitor information services.
I've been a huge fan of the LocalsGuide for a very long time, and an even bigger fan of the LocalsGuide Mobile and Kiosk Visitor and Information Service.  It's really like having a virtual concierge!  As we expand our business into its next stage, offering personally guided tours, as part of Red Tail Tours and my personal project, downtown Ashland's The Red Tail Inn, we are focusing on tours. These are wine tours, but related to Southern Oregon's history and geography. We will even offer ghost tours, or as we call it, "spirits and spirits."  We plan to have the kiosk devices in our vehicles, promoting Ashland and Southern Oregon.  The idea is to guide the guest from the moment we pick them from the airport and at the beginning of each tour with all the experiences Southern Oregon has to offer.
Many of your clients are retired and are now downsizing with their own housing needs. What are some examples of how you have been able to help individuals in these situations?
We also have many properties who are owned by retirees, looking for semi-passive income.  Last year we took on two properties, both non-attached "mother-in-law" quarters.  One was being used as storage, the other had been rented out monthly, at $800 per month.  Throughout the OSF season these properties continually achieved monthly grosses of more than $2500 per month.
Daniel, do clients sometimes hesitate because they are wanting to avoid paying a fee for getting bookings?
My response to this question has always been, "if AirHop is doing its job, then our services are free."  The explanation of this statement really relates to occupancy.  Most property owners cannot fill their properties past 50%, year around.  AirHop's services allow many clients to experience year-round occupancy closer to 80%.  The additional income clients are able to achieve by using our services far exceed what they can generate on their own.
I know you have your own proprietary process for managing booking but could you say more about how you do what you do?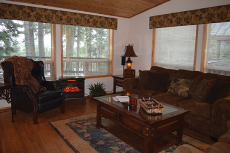 When a property owner chooses to self-manage their properties, they are often faced with the overwhelming task juggling reservations on two or three, but more often five or more, booking calendars.  Keeping all of these calendars current, and avoiding possible double bookings, can take hours a day.

AirHop uses a proprietary communication software that allows these calendars to communicate with each other in real time.  In this way, we can be on not only two, three or even five bookings sites, but over fifty sites, worldwide.  All of these sites communicate with each other and offer clients the ability to have their properties seen on almost every booking site imaginable.
Reputation also has a huge part of having to do with the success you have created. How in the world do you maintain such high ratings on all your properties?
It's all about setting reasonable expectations, with both the client and the guest, and fulfilling those expectations.  We market each property, realistically… highlighting the best of what that property can offer.  Clients ensure their property offers what is described, and guests respond positively when these expectations are not only met, but exceeded. It sounds simple, and maybe a bit old-fashioned, but it works, and guests have responded by giving AirHop an overall rating of 4.9 out 5.0 stars, with more than 350 reviews, in 2016 alone!
This brings up a good point, which is that AirHop has some certain standards that must be maintained in order for someone to remain an active client. Please talk more about this.
There is no such thing as easy money with no work.  Our expectations of our clients is high, and maintaining a quality property requires significant effort on the part of the client. When a guest's expectations are not met, and this is reflected in their communications or reviews, we forward this information to the client so they can review, address, and correct the issue.  AirHop's goal is to offer the very best of what Southern Oregon has to offer in vacation accommodations.  If a client is unable to maintain their property to agreed upon expectations, or if reviews drop below our standard, a client may receive as many as three warnings.  Offering a vacation property that meets AirHop's high standards is not always a fit for some clients, and we have had to warn, and sometimes end relationships with clients that could not meet agreed-upon expectations.
Daniel, you are very numbers-driven. Please talk more about the methods behind your success.
Numbers don't lie.  AirHop has analytical tracking methods in place that track each and every property in a variety of ways.  These analytics are tracked daily by my team and reviewed often with our clients.  This allows AirHop to offer recommendations on pricing and improvements, based on reviews.

As an example of the importance of numbers, let's take a look at reviews.  There are many local hotels and smaller vacation accommodation properties that have been in business for decades.  Although in business for many years, many of these properties have less than two hundred reviews, and many of these reviews range from one to five stars.  AirHop started acquiring reviews in the spring of 2016, less than one year ago.

In just this short period of time, we have received more than 350 reviews, with an average rating of 4.9 out of 5.0 stars.  This translates to a 94% positive review rating from our guests. This is an almost impossible number to achieve in the often-critiqued lodging industry. Positive reviews translate into more bookings! We keep a constant eye on our clients' analytics.  Many of our clients have experienced growth of more than 150% in just one season, and some have experienced growth of as much as 185%. This is a huge growth stride to achieve in just one year!
How do you see the services that AirHop are offering contributing to the greater experience of hospitality here in Southern Oregon?
Is there any chance that you see AirHop taking away rooms from hotels and existing hospitality venues.
We have great reciprocal relations with many of the hotels and bed & breakfasts in Southern Oregon.  It's important to play nice!  We work with our clients to ensure their properties are meeting or exceeding the same standards as the very best vacation accommodations in Southern Oregon.  This is good for Southern Oregon.  The higher the standard we all maintain, the better our reputation overall, the more guests will continue to return, year after year.
Most owners are constantly having to upkeep a myriad of calendars to continually maintain. What are some mistakes that are arising from having to self-manage?
Simply said, it's a chore for most clients to self-manage.  What seems like something simple at first, "Let's put our property on VRBO or Airbnb," quickly becomes a burden of maintaining and the question of "how many sites do we really need to be on in order to achieve the occupancy we need?" This coupled with guests who are looking for near-instant gratification put those who are self-managing to be put in a position where they are being continually interrupted while at work, or at dinner, or on their own vacation, pausing to respond to not only guest inquiries, but also questions before, during, and after the guest's stay.  The other part that becomes increasingly difficult is managing multiple booking calendars, trying to keep each calendar current, while not accidentally accepting multiple bookings for the same date range.  Those self-managing often become overwhelmed and it quickly shows in the reviews.  As the saying goes, "you only get one chance to make a great first impression" and new guests rely heavily on past guest reviews.  If reviews are not current and overwhelmingly positive, guest will go elsewhere.
As part of the AirHop model you also manage direct bookings. Why is this?
Online Travel Agencies (OTAs), which are booking websites, all charge a fee as part of their business model.  This fee is passed on to our clients.  Our goal is to increase as many repeat stays and referrals as possible.  By encouraging guests to book directly they and our clients are spared this additional fee which can range from 3% to 8%.

Additionally, as our portfolio of properties grows, we often get booking requests for properties that are already booked, or by large parties that need to stay in multiple properties.  This provides a huge benefit to our base of clients as we can view our portfolio of properties as hotel rooms, within a geographic area, often moving potential guests to an available property or spreading large groups to multiple properties through downtown Ashland, or among multiple cabins, as we do at Hyatt Lake and in Brookings.
Are you currently taking on new customers?
Always.  We interview potential clients, first over the phone, then in person, conducting a site survey of the potential property and giving advice as to how each property can maximize its potential.  We do have specific legalities, characteristics in a property, and income-generating potential we look for in each property before we agree to take on a new client.  Also, we only take new clients who care highly for their property, wish to provide an amazing guest experience, and, most importantly, like to have fun!  Having fun is integral to our relationships, only with our guest, but with our clients.  As my dad always said, "if it's not fun – don't do it."
Daniel, would you mind sharing some recent success stories with us?
A few come to mind.

I was given a lead by friend and local superstar real estate broker with John L. Scott, Jeffrey Nagel.  He had sold a cabin property at Hyatt Lake to a couple that wished to not only use the property as a vacation getaway, but also as a rental income-generating source.  After ten months of ownership they had only rented the property twice, with less than positive experiences by both the client and the guest.  I met with Jeffrey's clients, saw the potential in their property, and added their property to my portfolio.  On the first day with AirHop, we booked two reservations, as much on the first day as they had the ten months prior.  Fast forward, this property has become wildly successful, and will earn 25 percent of the purchase price of the property in just the first year.  Additionally, based on the recommendation of this client, many neighboring cabins have also become clients, all with similar success.

As I mentioned above, we also have many properties owned by retirees, looking for semi-passive income.  Last year we took on two properties, both non-attached "mother-in-law" quarters.  One was being used as storage, the other had been rented out monthly, at $800 per month.  Throughout the OSF season these properties continually achieved monthly grosses of more than $2500 per month.

One of our most recent success stories is with a commercially-zoned three-bedroom, two-bath home in downtown Ashland.  Previously a rental but used as a student hostel, it has been renovated, and in less than ninety days had generated more than $40,000 in reservations for 2017.  This is a great example of meeting with a property owner and putting a plan together to help them maximize its potential.
One of AirHop's strategies is to constantly adjust pricing on properties. Why and how does this work?
This is really is no different than what we see from airlines or major hotel groups… it's known as yield management.  We automatically adjust our pricing based on seasons, weekend, holidays, festivals, and occupancy of other properties.  This is an almost impossible task for an individual, but with the software we have in place, we are able to maximize pricing for the highest occupancy, and increase profits by 20% in just this one specific area.
Daniel, you are a wealth of information… I'm in!  What is the next step?
It all starts with a phone call and quick review to make sure we meet the legal zoning requirements to add your property to our portfolio.  Next up is a site survey to give you an initial overview of your property and how we can maximize its potential.  Once we are under contract, it takes about two to six weeks to get the property up-and-running on every site.  Often this time is needed to improve the property so that it's maximized to highest profit potential and ready to be professionally photographed.  Most of our clients experience income in just the first month with AirHop, with income growing month-after-month.
Any last thoughts or comments you would like to share with our readers?
There are so many great potential properties in Southern Oregon, and our tourism industry grows substantially every season.  This is the perfect time to consider your property as potential for additional income.  AirHop offers a full reservation management system, Online Travel Agency 'OTA' Management on more than fifty sites, yield management to maximize your profitability, local and worldwide marketing, accounting and forecasting, review management, and local concierge services second-to-none.
Learn More:
BookAirHop.com