Interviews
Annie Hoy – Ashland Food Co-op – 10,000 Members Strong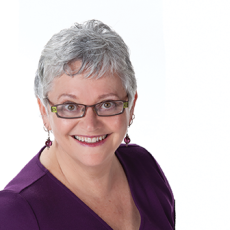 The Ashland Food Cooperative has become something of an institution here in town since opening over 40 years ago. Recently the store signed on its 10,000th member, quite a feat for a relatively small community grocer to be sure. With the recent deli remodel, the GMO labeling campaign receiving lots of attention in our community and the opening of several new national-chain grocers here in the Valley, we wanted to check in with Outreach Manager Annie Hoy to hear about how things are going at the Ashland Food Co-op and what exciting things are on the horizon for this unique and important cooperative business leader in our community.
Thanks so much for talking with us today Annie. I understand that the Ashland Food Co-op is the Valley's only Certified Organic retailer. Does this mean that the co-op only sells organic food?
Being a Certified Organic retailer means that the Co-op provides an extra level of assurance to consumers that the integrity of organic products is upheld from the farm to your shopping cart.

When you shop for organic products in our store, you know that the USDA Organic Rules have been followed in the way we handle, store and sell Certified Organic products that have been verified by a third-party, and that we have an independent paper trail to prove it. Just like Certified Organic farms, we are inspected each year by an independent certifier. In our case this is Oregon Tilth. We must produce that paper trail from every local Certified Organic farm or local producer and our distributors must also be Certified Organic in order to keep the integrity of the product intact from the farm or manufacturer to the Co-op.

The certification has nothing to do with our product mix. While the huge majority of what we sell is Certified Organic, there are some natural foods products that are not. These are usually products where there is no organic counterpart or products that our Co-op owners have requested that we carry. These products must conform to our Product Standards. You can read about them on our website at www.ashlandfood.coop/product-standards.
Emile Amarotico joined the Co-op as General Manager nearly two years ago. How are things going?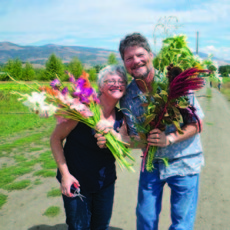 We are enjoying getting to know Emile better, and he is getting to know us as well. He's been great to work with, he understands cooperatives and our democratic governance. He enjoys meeting our owners out on the sales floor each day. He believes in our mission and vision and has made it a priority to get to know each and every employee. I admire that.
The Ashland Food Co-op just completed a rigorous strategic planning process. Tell us about the outcome of that important work.
After months and months of meetings and talking, and visioning, we've come up with four key strategic goals. Throughout the process we engaged all of our community stakeholders, including vendors, growers and Co-op owners. Managers have stepped forward to lead each of the strategic areas, which have to do with growth and expansion, education and growing the cooperative movement. It's still too early to report about any of the discussions around growth, expansion and education. You can probably imagine that those conversations have been robust. I happen to lead the strategic initiative of growing the cooperative movement. Our committee has not yet met in 2015 but will soon. Our vision is cross-sector in nature, meaning we're not looking to start other food co-ops per se. Instead, we'll be looking at the feasibility of nurturing cooperative enterprise in other sectors of the local economy and especially worker-owned co-ops. Our first step will be to educate our community about cooperative enterprise and how it differs from other forms of organizing a business. Stay tuned. You'll be hearing more about all four strategic initiatives as 2015 unfolds!
Local shoppers have the opportunity to shop in a variety of locally owned as well as national chain grocery stores. What are the benefits of co-op membership?
The most important aspect of a cooperative is that YOU own it; you and the 9,999 other people who have made the $100 equity investment to own one share of Ashland Food Co-op. Co-op owners, in return, receive the profit made by the co-op in the form of a Patronage Dividend. Unlike a privately owned company or corporation where the profit goes to one person, or a limited few, in a cooperative, all the owners receive their share of the profit based on their use of the Co-op. That means that the more you shop, the greater the reward. Patronage Dividends are distributed in June after all of our previous year's financials are final and the board makes the decision on the amount to be distributed. In lean years where there is little profit, the Dividend will be smaller than in robust years when we make good profit. The takeaway is that no matter what, if you make the Co-op your primary food store, you'll get a larger Dividend than someone who is a more occasional shopper. And don't forget that you get some of that upfront in the form of Owner-Only coupons and discounts. As an Owner you can also purchase a $100 AFC Gift Card for $97 and use it instead of a credit card, saving the Co-op from having to pay credit card fees! It pays to shop at Ashland Food Co-op! And YOU own it!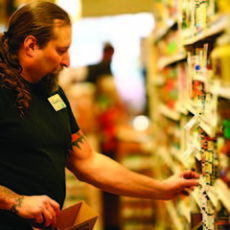 Annie, you feel very proud of the cooperative business model. Help us understand why this is true.
I guess people could call me a Co-op Geek. I adore the history of cooperatives. I appreciate their global impact as well as their local impact. I get excited about the fact that no matter what the economic "problem" might be, there is a cooperative solution. Co-ops worldwide provide 250 million jobs and employ more people globally than all the multinational corporations combined. Let that sink in. It's true! We are part of the most successful grassroots social movement in history. What a great way to empower people by joining together to co-own a democratically organized business! Plus, all cooperatives share the same principles and values, regardless of what economic sector they operate in. That is unique to cooperatives. I think that is why our movement is still so strong and growing every day. I could talk all day about this. Y'all know where to find me if you want to hear more.
And a few years ago, the Rogue Co-ops came together to celebrate the United Nations' International Year of Cooperatives.
And what a wonderful year 2012 was! It was the first time co-ops in different economic sectors across the world were encouraged to come together in order to shine a collective light on the cooperative difference. Locally we formed the Rogue Co-ops, comprised of Ashland Food Co-op, Medford Food Co-op, Grange Co-op and Rogue Credit Union. MFC, our youngest co-op, opened its doors in 2011. AFC started as a buying club in 1972. Rogue Credit Union was started in the 1950s by a small group of teachers looking for affordable access to credit. Grange Co-op was started by a small group of Rogue Valley farmers as a way to get fuel for their equipment and they're coming up on their 80th anniversary. This makes them the most mature among us!
And the benefits to the local community are great as well. Tell us about the financial gain our community gets by supporting businesses operating in this way.
Our four co-ops have a notable impact on our local community. Together we provide 711 living wage jobs. We've donated a combined $385,000 back to our local community service organizations, charities, events and grants to nonprofits and scholarships. And, we have 120,108 local Rogue Co-op owners!

And that's not all. In the food co-op sector, the average co-op purchases from 51 local farms and 106 local product producers. We are not that far from the average. We pay a living wage with liberal benefits to 170 employees. We recycle at a rate much higher than our conventional supermarket competition. And on average, for every $1000 spent at a food co-op, $1604 is generated in the local economy. I'd say that's pretty remarkable.
The Ashland Food Co-op was a huge supporter of the new Medford Food Co-op. Tell us about that partnership.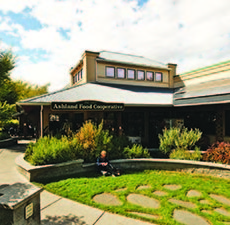 We helped MFC when they first incorporated in 2006 and grieved when that first attempt failed. We rejoiced when the second attempt came around and we continued to donate time and expertise in order to get their doors open. Even the Rogue Co-ops got in on the action. We all helped them stock the shelves, get marketing materials done and provided leadership training for their management. It was like an old fashioned barn raising. That's what cooperation is all about.
You've got an interesting development in the works in regards to growing the cooperative movement.
Yes we do and it is very exciting to me. There are 33 other cross-sector groups like Rogue Co-ops across the nation. Most are also regional in nature. In Oregon and Washington there are two other groups, SLICE (Supporting Local Independent Co-ops Everywhere) in the Puget Sound area and pdxPCI (Portland Project for Cooperative Innovation in Portland. Our three groups recently met in Portland with Tom Decker from the National Cooperative Business Association to determine the feasibility of a Pacific Northwest association called the Cascadia Cooperative Alliance. We're still deciding how to proceed and will meet this summer to hammer that out. But before that, all of the groups like ours are planning a summit in Washington, DC in May. The International Year has certainly breathed new life into the cooperative sector and more people than ever are passionate about making our movement even stronger and more visible. We even have a guiding document called "Blueprint for a Cooperative Decade." We're aligning ourselves with big ideas that would make cooperatives the business structure that people choose first. We have a lot of work to do!
You've been working at the Co-op for quite a while Annie! What's it been like to see the store through several decades of groundbreaking work in our community?
It's hard for me to accept that I've been at Ashland Food Co-op for a little over 20 years. I'm not making it up when I look at the scholarship recipients at Ashland High School and say that I've probably seen almost all of them as babies in a shopping cart at the Co-op. And I've got the silver hair to prove it! I've helped to guide our business through the transition back to a true cooperative from a mutual benefit corporation. I've been a part of launching our Community Oven culinary education and wellness program 10 years ago. I've watched us repeatedly meet benchmarks in sales. I've taught Co-op 101 to countless new employees as part of their orientation. My work in support of our board of directors has informed them of owner issues through our quarterly Dinner with the Directors and Brunch with the Board. Our Annual Meeting is no longer a small affair in the basement meeting room of a local hotel. We now host more than 200 owners at an event with music, food and speakers. And I could do none of this without the support of our management team, board and my awesome outreach staff. At each step I'm proud to say that our business and our community relations have improved. It is humbling to step back and look at all that has been accomplished.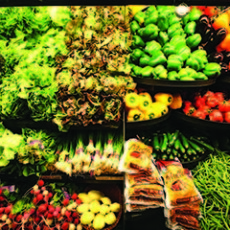 The Ashland Food Co-op recently went to great lengths to examine the presence of Genetically Modified Organisms (GMOs) in the products that you sell. Tell us about that process and what the outcome has been.
Retailers and consumers will not get proper notification about what does or does not contain GMOs until there is mandatory labelling. Our Product Standards committee has been active since the 70s. We currently spend the majority of our time trying to sort out the GMO issue. The Co-op has been bringing in speakers about this issue since 1995, when it first came up on our radar. I've been engaged with this issue all along the way and I can tell you that there are no simple answers and no quick fixes. It is a complicated issue and it takes a global perspective to even begin to understand all of the ramifications.

In 2014, our Co-op pledged to not bring in any new products that had suspected GMOs in the ingredients. Even with our daily vigilance, products slip in. Popular products. Ones that shoppers have requested. This means that everybody has to read labels. We've recently audited our shelves. Hundreds of products have been discontinued. Our brokers, suppliers, and vendors know we are on the lookout for GMOs. Still, we are not perfect nor are we 100% GMO free. You can read our Product Standards on our website at www.ashlandfood.coop/product-standards.

My personal opinion, not shared by everyone, is that we are messing with Mother Nature's exquisite plan to keep species intact. Genetic modification violates this when mixing the genetic information of a plant with that of bacteria, viruses and pesticides. I believe that is wrong.
What recommendations do you have readers who want to avoid GMO ingredients in their food?
Make the majority of your food Certified Organic. GMOs are NOT ALLOWED in Certified Organic products. Certified Organic=No GMO. Don't depend on prepared foods. Cook from scratch at home. Create a diet rich in whole, organic fruits and veggies, whole organic grains, and lean organic proteins. Avoid processed foods. They tend to have more suspect ingredients. If you cannot pronounce an ingredient, don't eat it. Eat food that comes from as close to home as you can. Basically, this is what Ashland Food Co-op has promoted since our very beginning. If you must eat processed or packaged food, look for the Non GMO Project Verified label on non-organic products.
Anything else you'd like readers to know about Annie?
Keep in the know about all of our activities by liking us on Facebook, reading your newsletter, and dipping into our website on a regular basis. Everything we do is there.
Learn More:
Ashland Food Co-op
237 N. First St., Ashland
www.ashlandfood.coop
541-482-2237